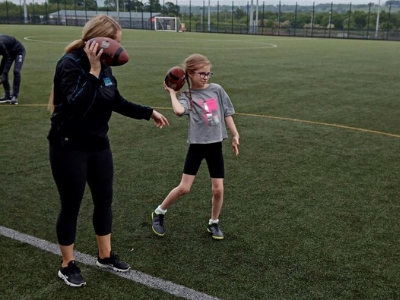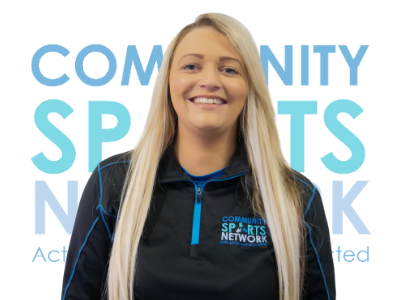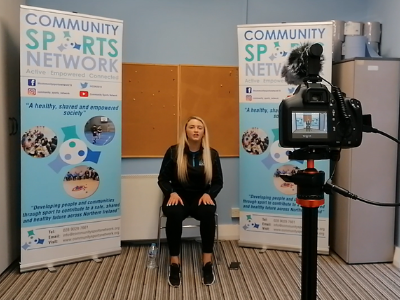 ZOE MCILROY - SPORT4DEVELOPMENT FACILITATOR
First involvement with CSN?
I first became involved with CSN in 2019 when I participated in one of their SheerSKILL leadership programme which ran in the evenings for 10 weeks. I loved the programme, got to do lots of different activities and gained qualifications. From here I went on to do a RANK internship through CSN for a year with lots of great experiences learning new sports and delivering them to participants of all ages and abilities. After I completed my internship I was then employed by CSN as a Sport4Development Facilitator.
What you were doing before joining CSN?
Before I joined CSN I was working as an additional need's classroom assistant in Kilcooley Primary School as well as taking an afterschool dance club.
Future ambitions, career & personally?
I would love to continue with CSN and work with more children and adults with additional needs. I hope to do more facilitation in outdoor pursuits.
What history do you have in sport?
I started off dancing at age 5 and continued to compete until age 18 whilst competing in gymnastics also. These were my main activities but I also did swimming, water polo, trampolining, football and athletes. Sport was a really good way for me to relax and get away from the pressures of school. I got back into dance age 21 when I got the opportunity to be a cheerleader for the Belfast Giants ice hockey team preforming on stage in front of a few thousand people every week. This was an amazing experience.
Best thing about working at Community Sports Network so far?
The best thing about working in CSN is that the staff have a good bond and work really well together. There's different opportunities and experiences that I have learnt and gained over my short time here such as armchair aerobics, cookery programmes, youthwork, archery, orienteering, street dance and much more.
What is your favourite sport?
One of my favourite sports that I follow and watch would be rugby.
Favourite Sports Person?
Rory Best would be one of my favourite sports people as he was a great team player and always looked after his team and treats everyone with respect.