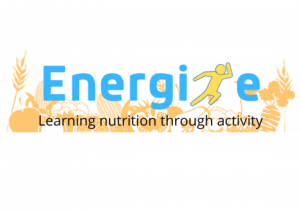 Blending together key nutritional messages and physical activity games. The programme consists of 6, 1-hour sessions and has been developed in partnership with the Northern Healthier Lifestyles Partnership.
Energise is all about learning through physical activity. We understand that it can be hard to engage with young children in a classroom setting when it comes to certain topics. That's why we're here to help. Our most popular Energise programme is based around nutritional awareness.
We cover:
- Session 1: Sections to the eat well guide
- Session 2: Why fruit & vegetables are an important part of our diet
- Session 3: Sugars in foods
- Session 4: Hydration & what we should drink
- Session 5: Fats in foods
- Session 6: How to make your meals healthy.

"The kids understanding of a balanced diet has increased with 98% of children now bringing a healthy break everyday to school!"
(Mrs McNeilly, Linn Primary School Teacher)

Why not let us help you link your PE sessions to your curriculum classroom subjects by signing up to an Energise programme today?