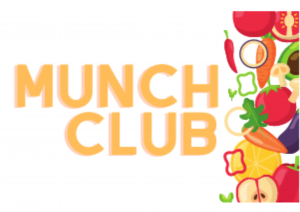 Munch Club is a healthy lifestyle programme, targeting families and using practical cooking skills, physical activity, nutrition and other learning resources as the medium of engagement. Through practical sessions, families (with particular needs and/or from socially deprived localities) make informed lifestyle choices with healthier outcomes.
Community Sports Network's Munch Clubs provide a platform to motivate and incentivise participants to make small and sustainable behavioural changes and achieve a healthier lifestyle. The focus is on eating more healthily and becoming more physically active by making simple, practical and cost-effective lifestyle changes.
Munch Club helps parents and children up-skill in cooking and nutritional knowledge whilst working within a family's budget! In addition to this, parents and children are provided with opportunities to take part in physical activity sessions. At the end of each session the families sit down together to enjoy a healthy meal.
The aims of the programme is based on implementing sustainable behavioural change and empowering participants to increase their own knowledge of health and well-being.