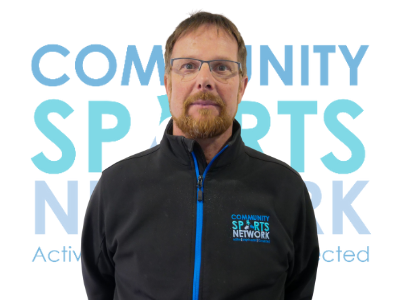 CHIEF EXECUTIVE
How many years have you been a coach/facilitator?
20 plus years!
What history do you have in sport?
I played lots of sports but excelled at none and I'm ok about that! It's now all about being physically active and I currently do some Park-runs, Mountaineering, Triathlons and Cycle challenges.
How long have you worked at Community Sports Network/BCSDN?
From the beginning, when the Charity was started.
Best memory from your time at Community Sports Network/BCSDN?
So many memories (good and bad), but the enduring fact for me is that the Charity is still operating and relevant.
Best thing about working at Community Sports Network?
The different personalities, skills and knowledge within the team which enables us to take an idea and put it into practice.
What is your favourite sport?
Football!
Favourite Sports Person?
Dennis Taylor!