Another busy Autumn and Winter period for Community Sports Network has come to an end as Christmas closes in.
Take a few minutes to enjoy the latest edition of CSN News and find out what we've been up to over the last 3 months!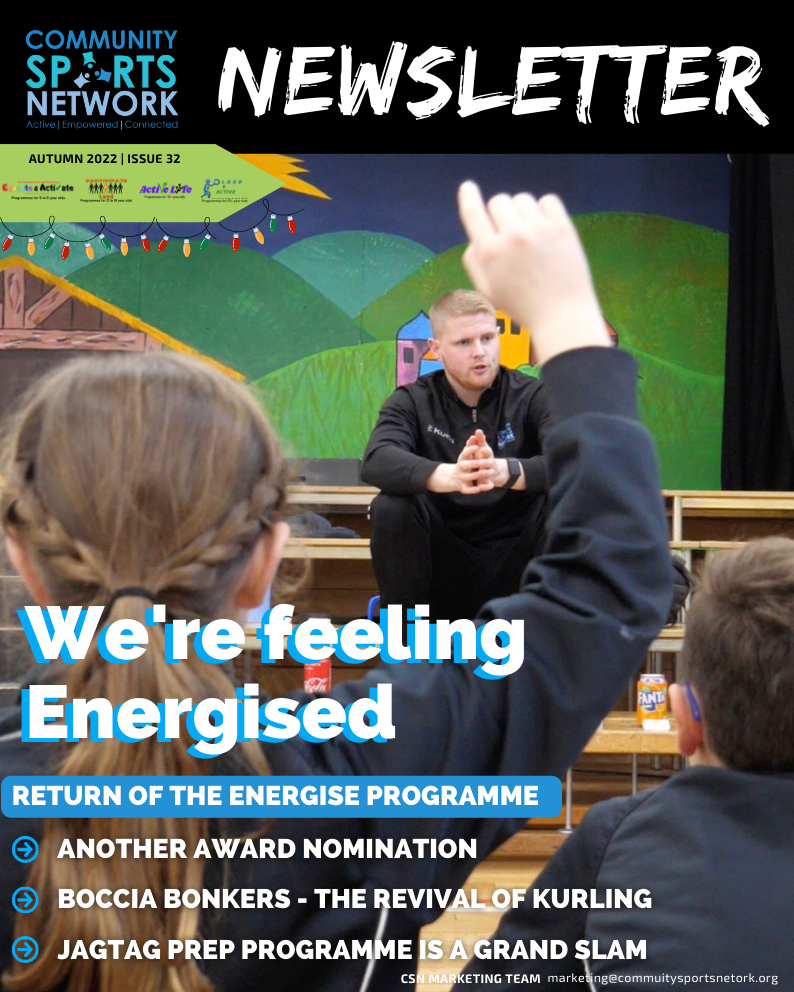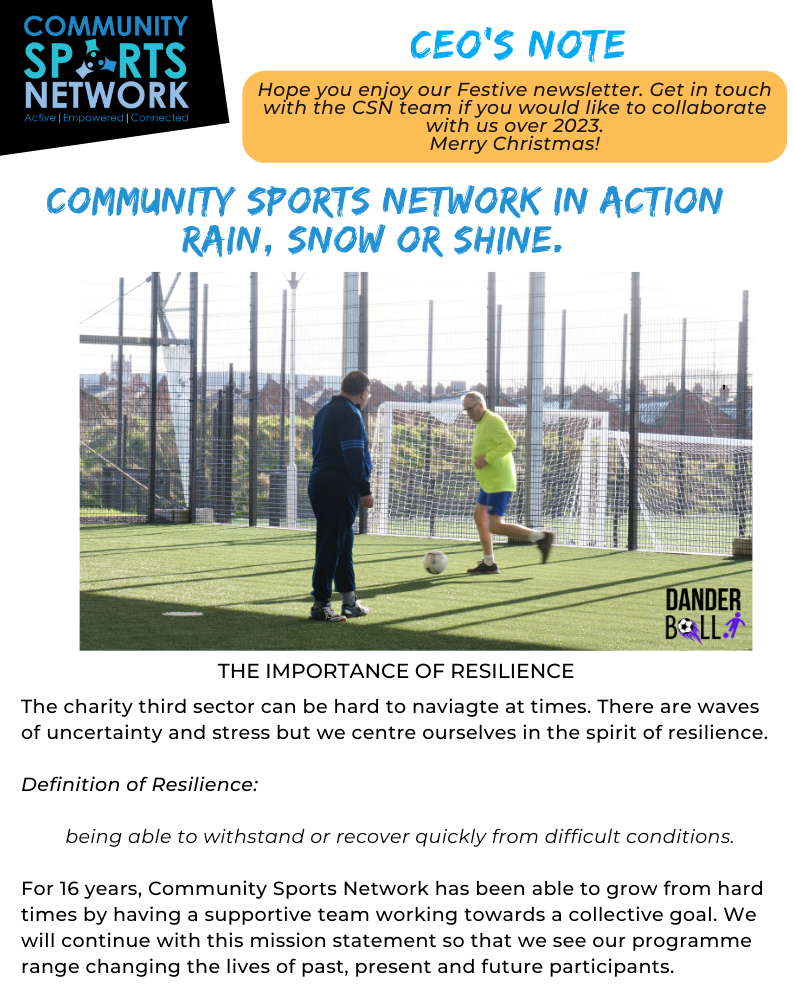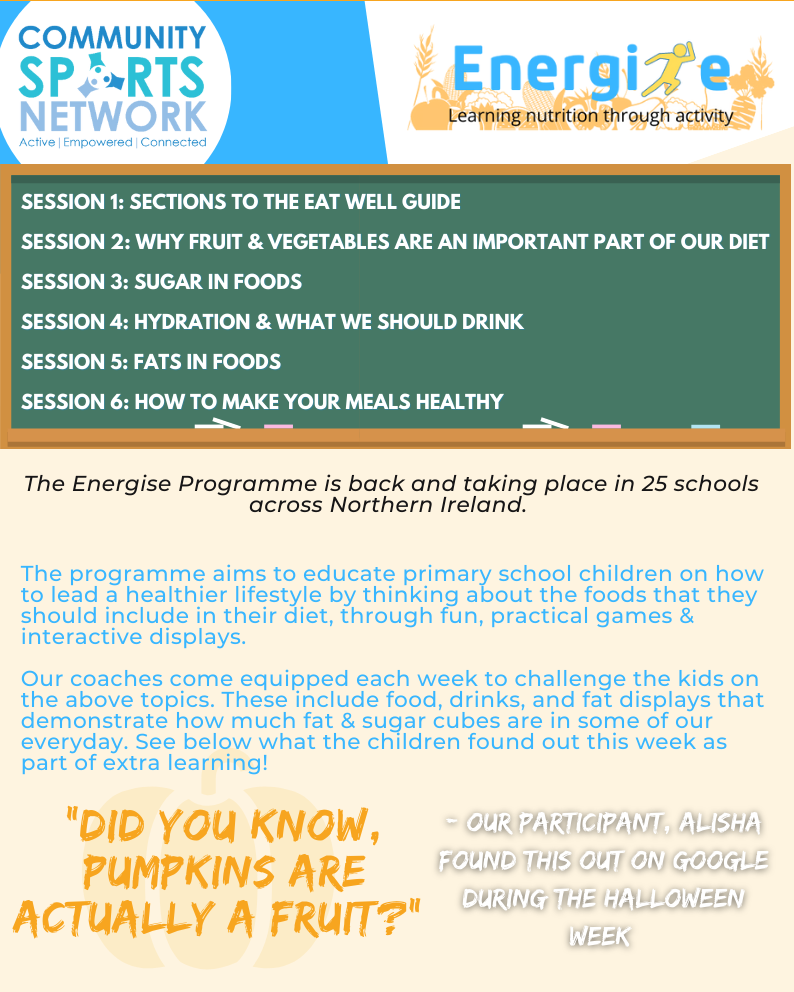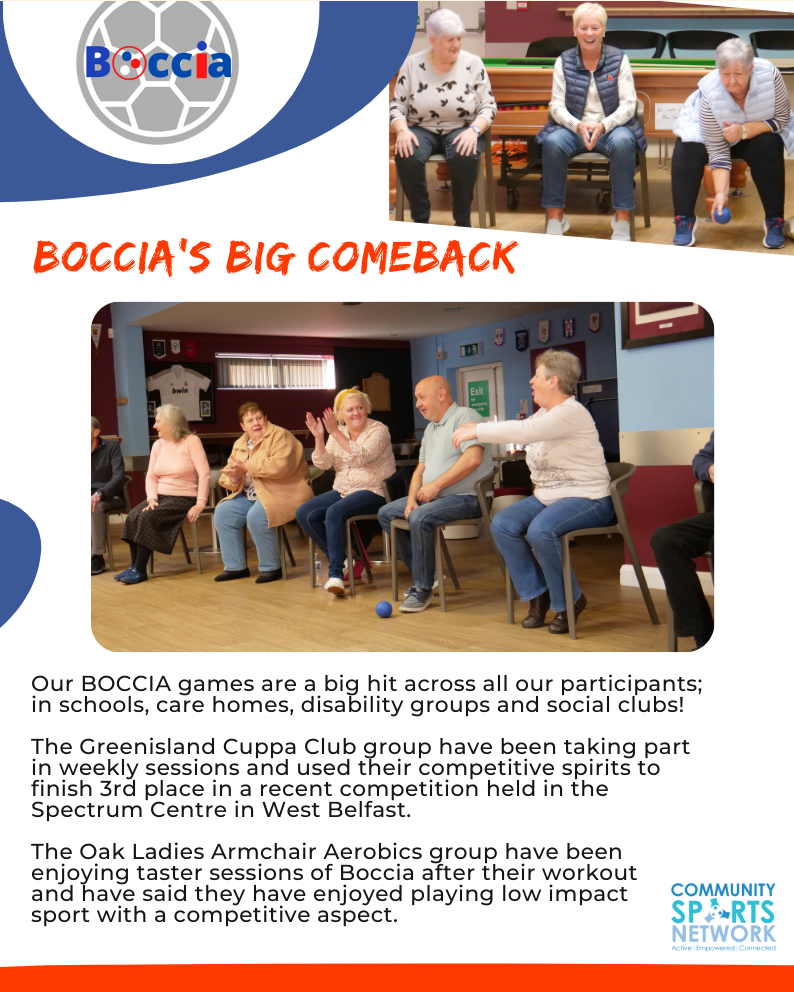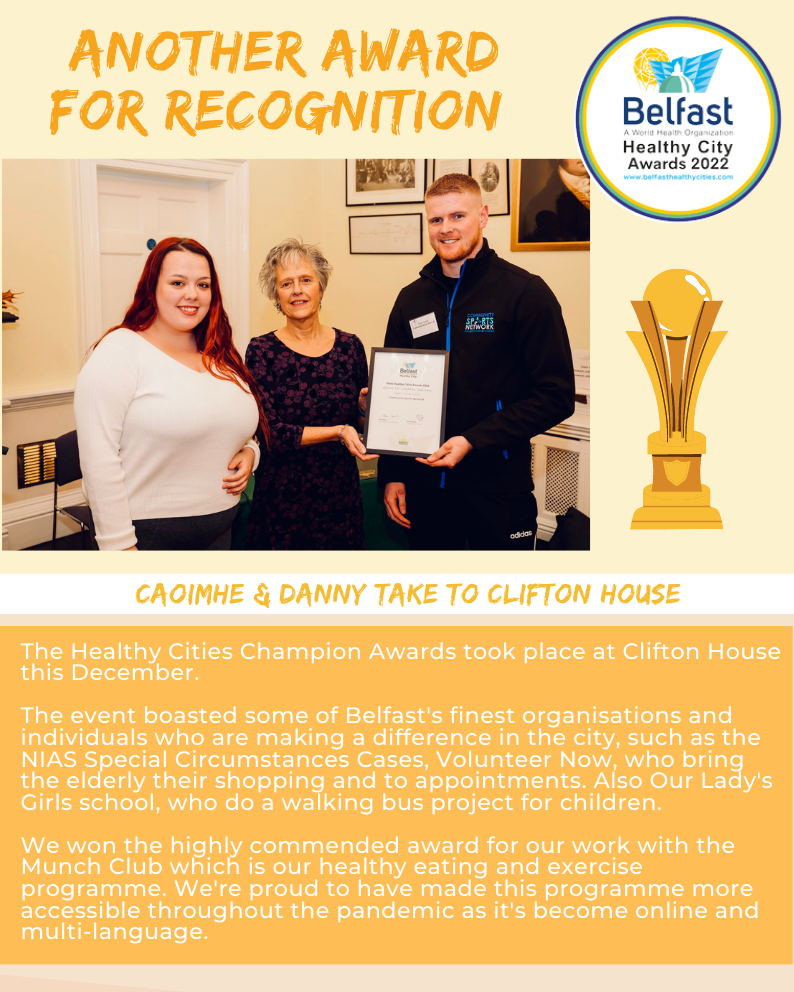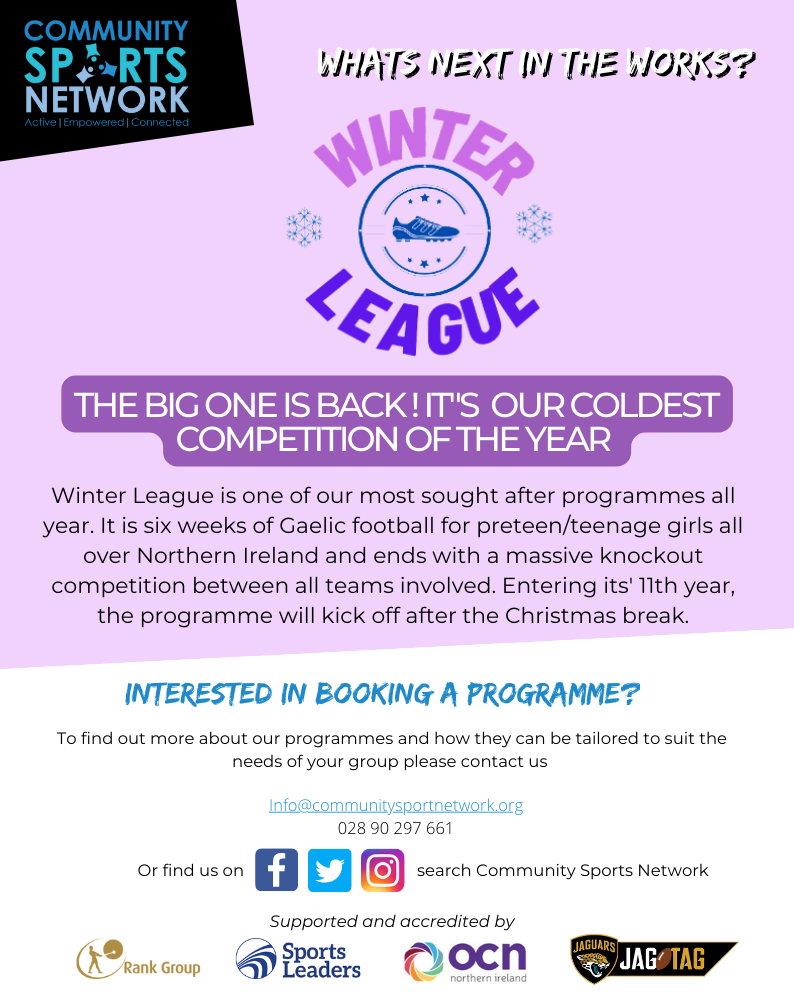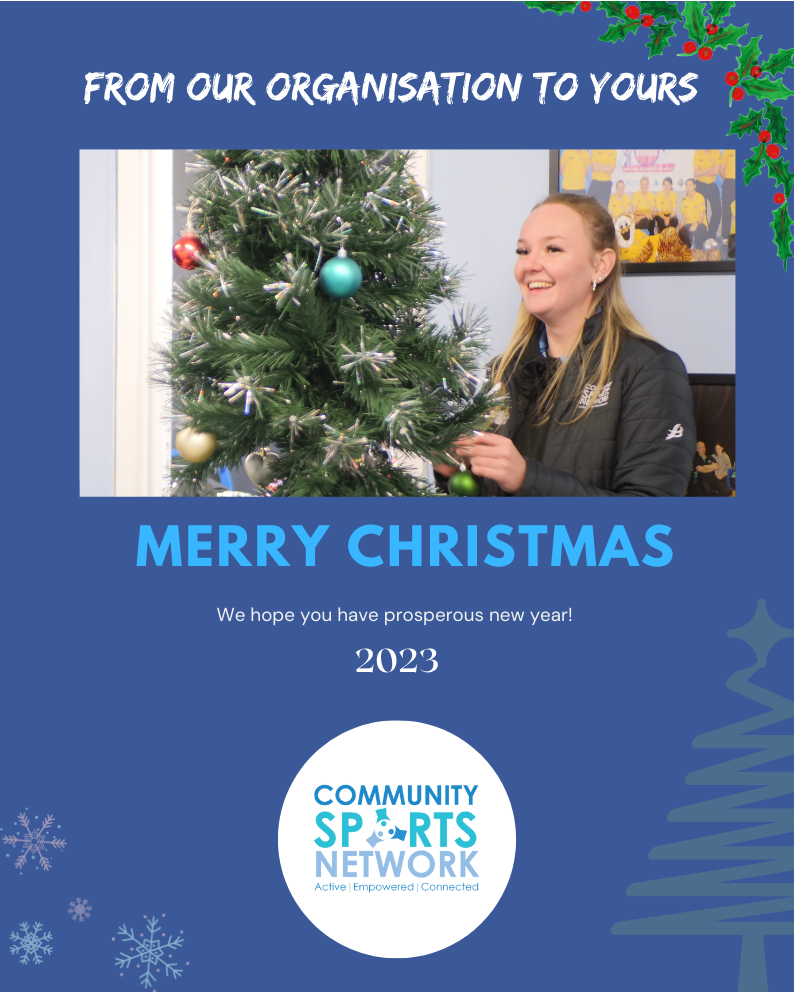 As exclusive delivery partners of JAGTAG in Northern Ireland, Community Sports Network staff and participants have a good luck message for the Jacksonville Jaguars ahead of their showdown in London on Sunday!
#DUUUVAL
30.10.2022
GOOD LUCK JAGS! ?

As exclusive delivery partners of JAGTAG in Northern Ireland, Community Sports Network staff and participants have a good luck message for the Jacksonville Jaguars ahead of their showdown in London on Sunday!
#DUUUVAL

17.10.2022
Our Monday group over at AMH Promote, enjoying their Active Life sessions throughout the last few weeks!
???
#Active #Empowered #Connected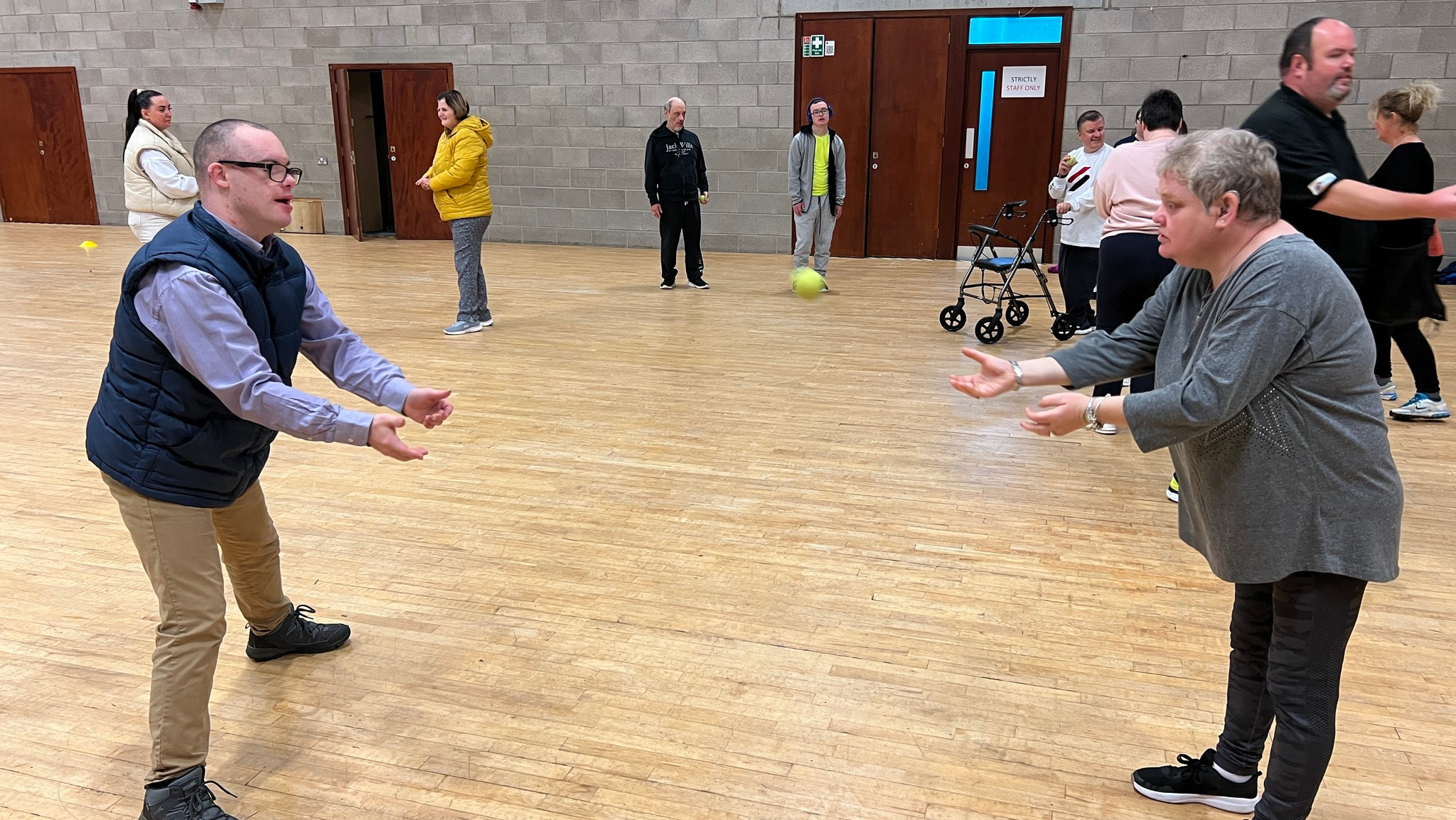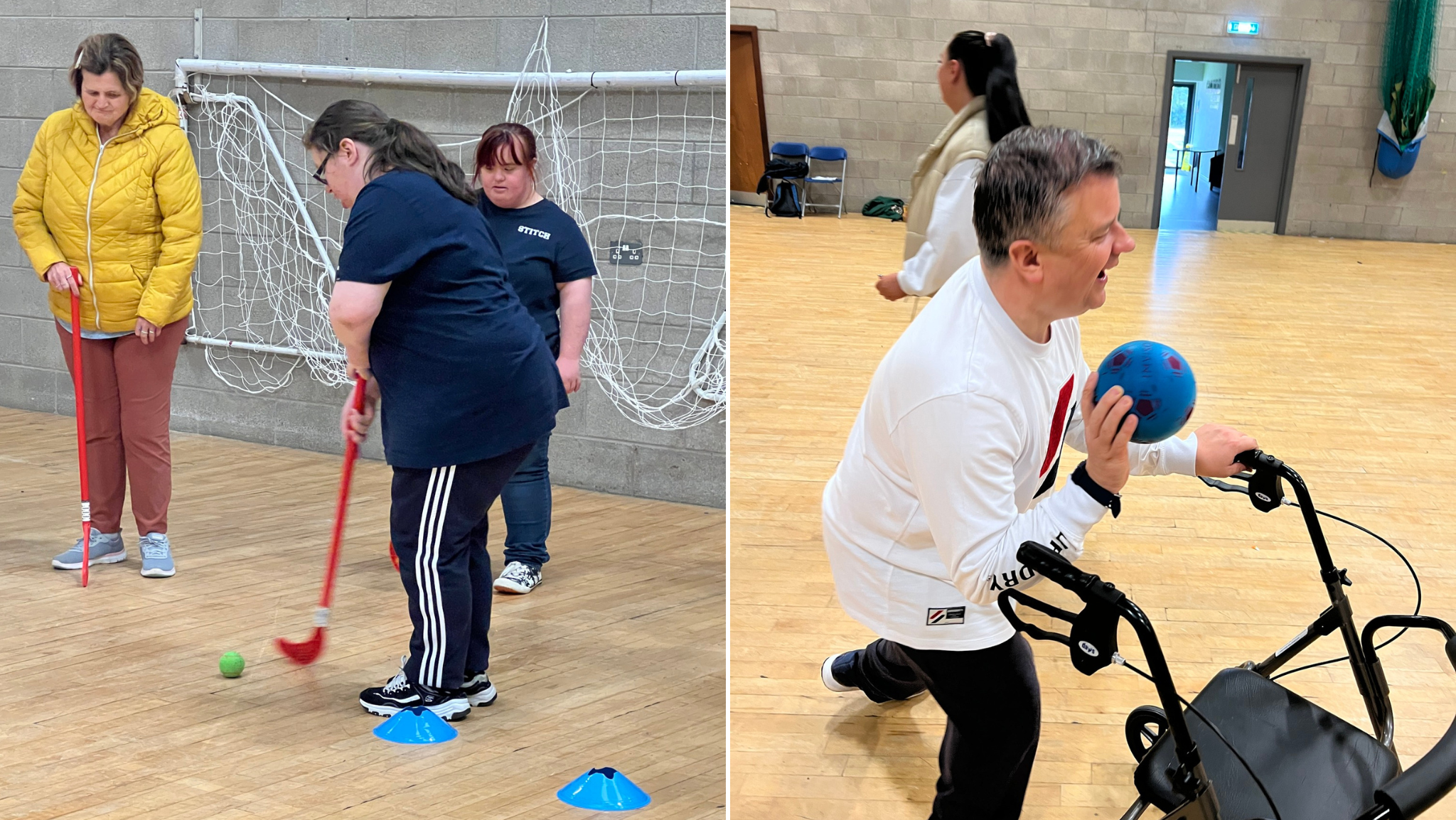 11.10.2022
WELCOME BEN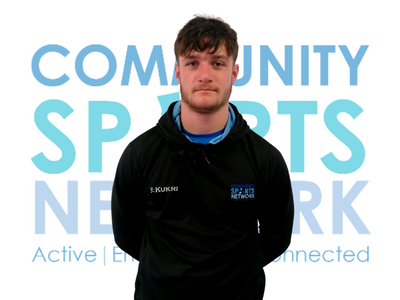 ???? ???, ??? ?????? ?????? ?? ??? ????! ?
Ben McConnell is joining the CSN team as part of the The Rank Foundation 'Time to Shine' programme having previously been with us on work placement during his final year of A Level's.
Find out more about Ben's interests on his staff profile page of the website.
#Active #Empowered #Connected
03.10.2022
SUMMER NEWSLETTER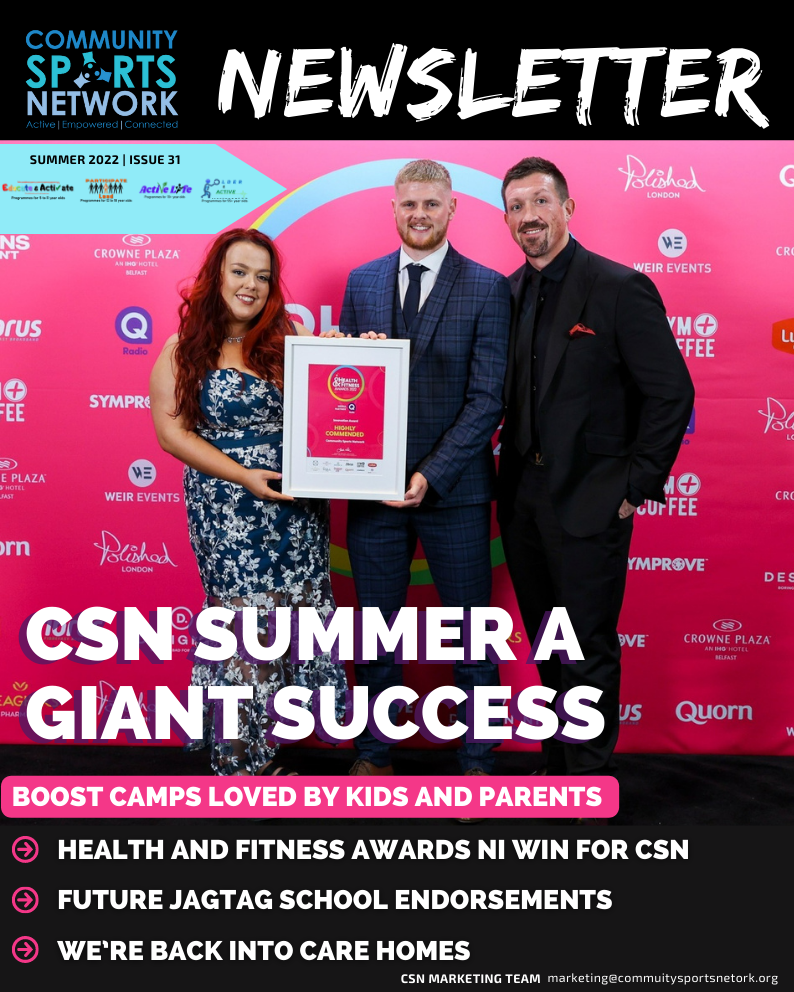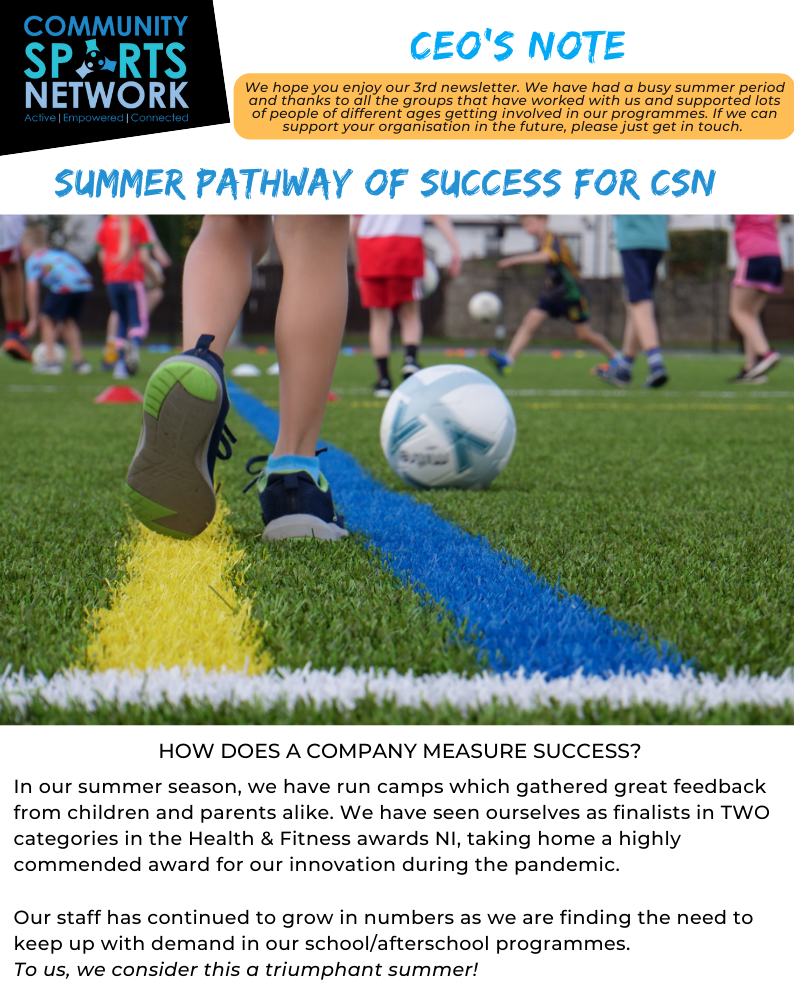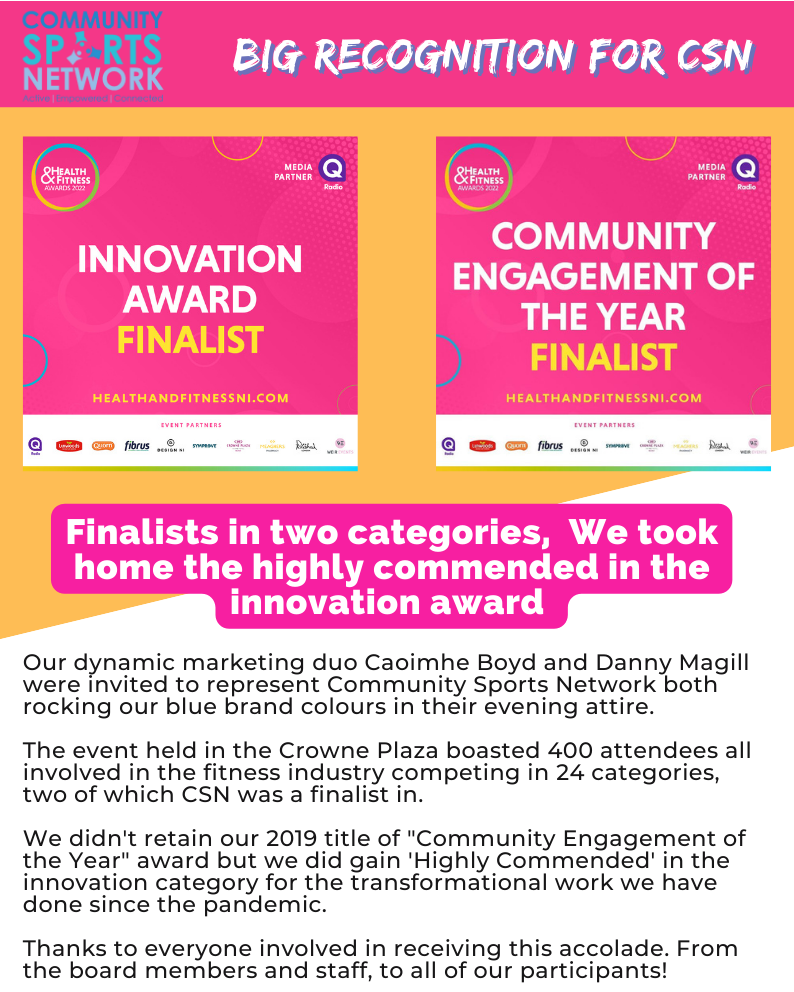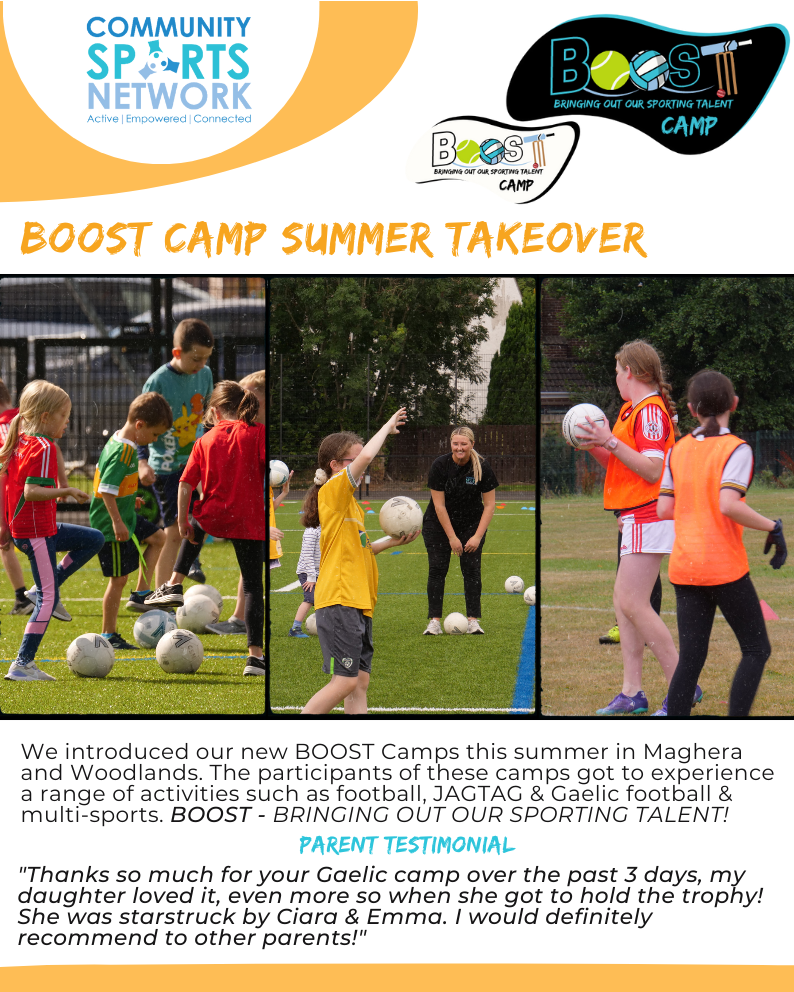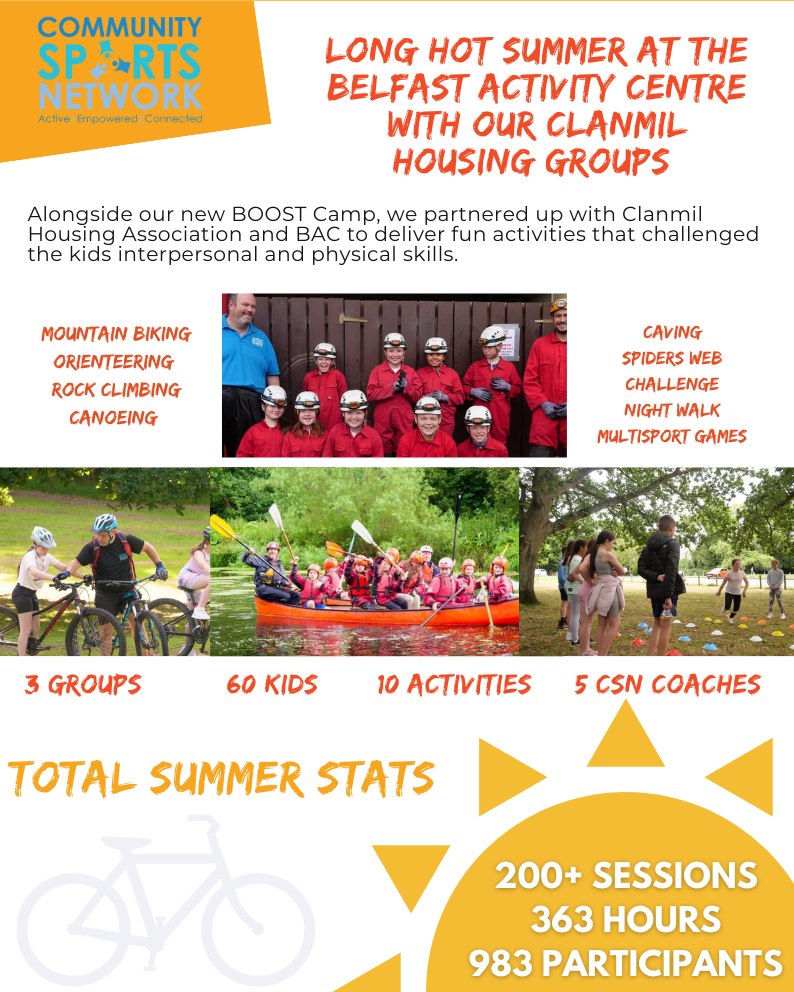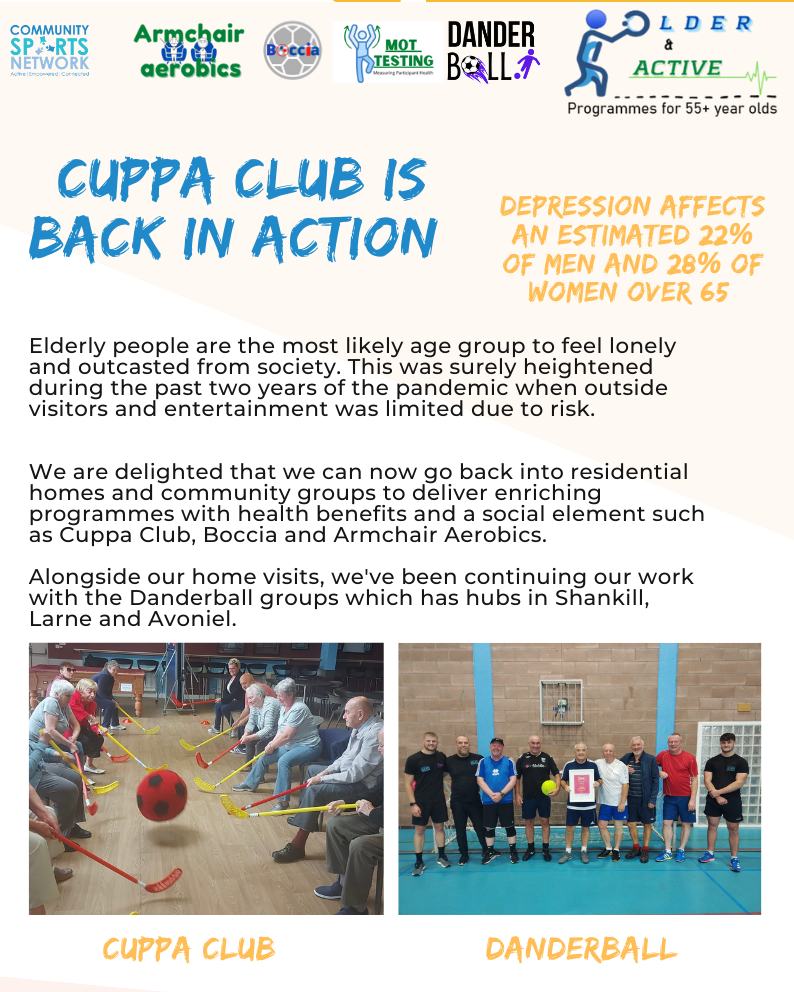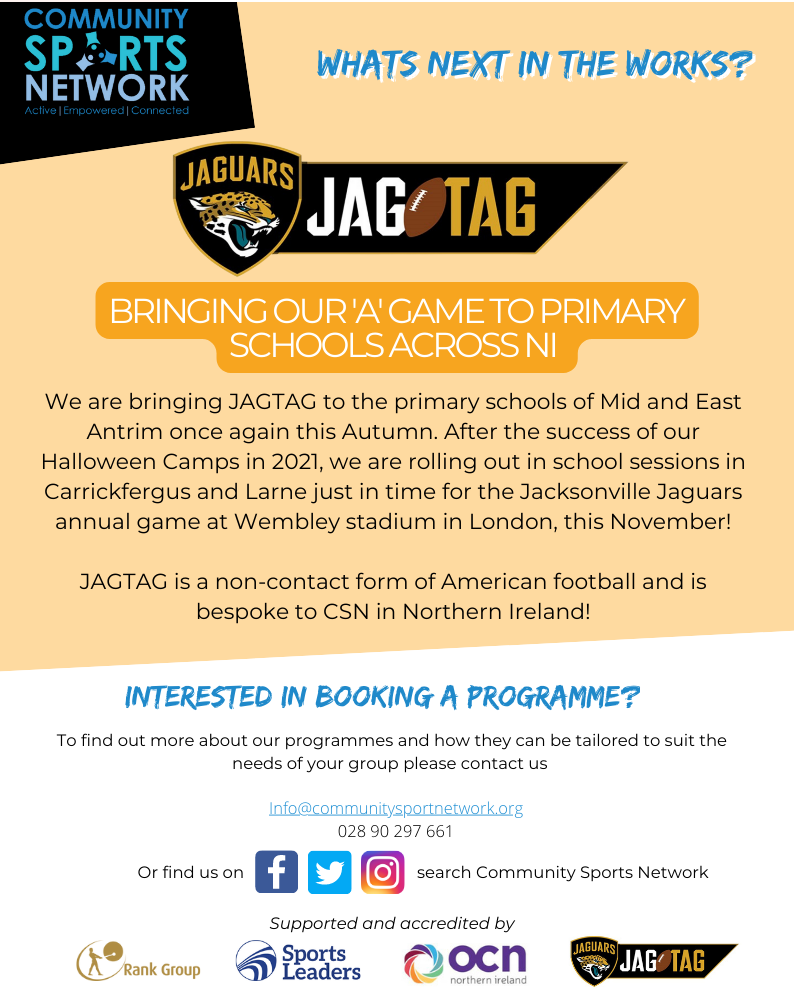 24.09.2022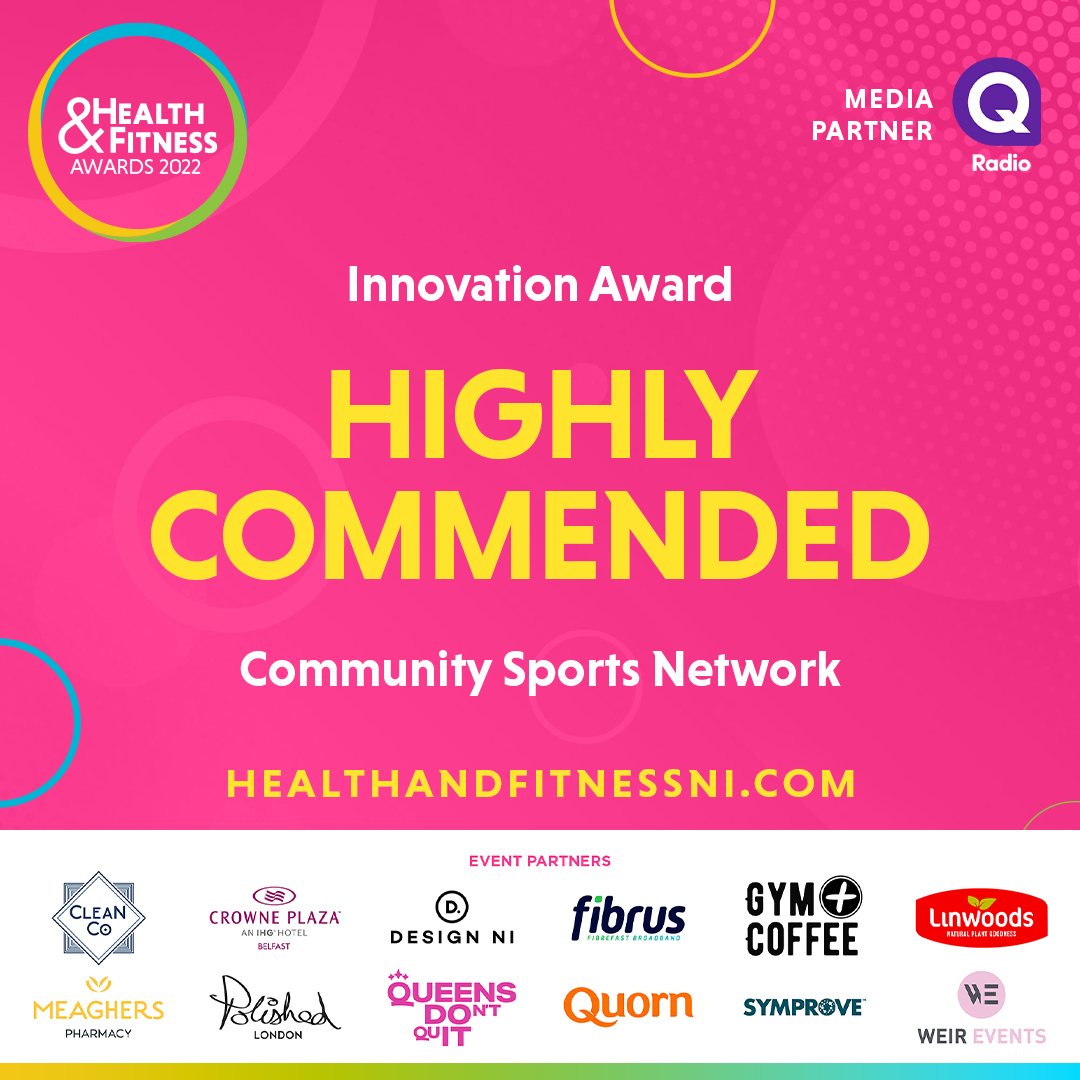 AND THE HIGHLY COMMENDED AWARD GOES TO...

We were absolutely ecstatic to receive 'Highly Commended' in the Innovation Category at the Health and Fitness NI awards 2022.
During the pandemic, we transformed our programmes such as Munch Club and SheerSKILL into an online experience so that nobody would miss out. Our amazing staff and participants are to thank for making it happen and the continued growth! ?
We are humbled to accept this recognition which goes alongside the Community Engagement of the Year Award we won at the same ceremony back in 2019. ?
#Active #Empowered #Connected
26.08.2022
Final week of our Clanmil summer camp ?‍♀️?
The girls were challenged with some steep hills on the mountain bikes and they aced it! They should be very proud?
As the summer is coming to an end, we can't wait to see what is around the corner for upcoming CSN programmes in Autumn ?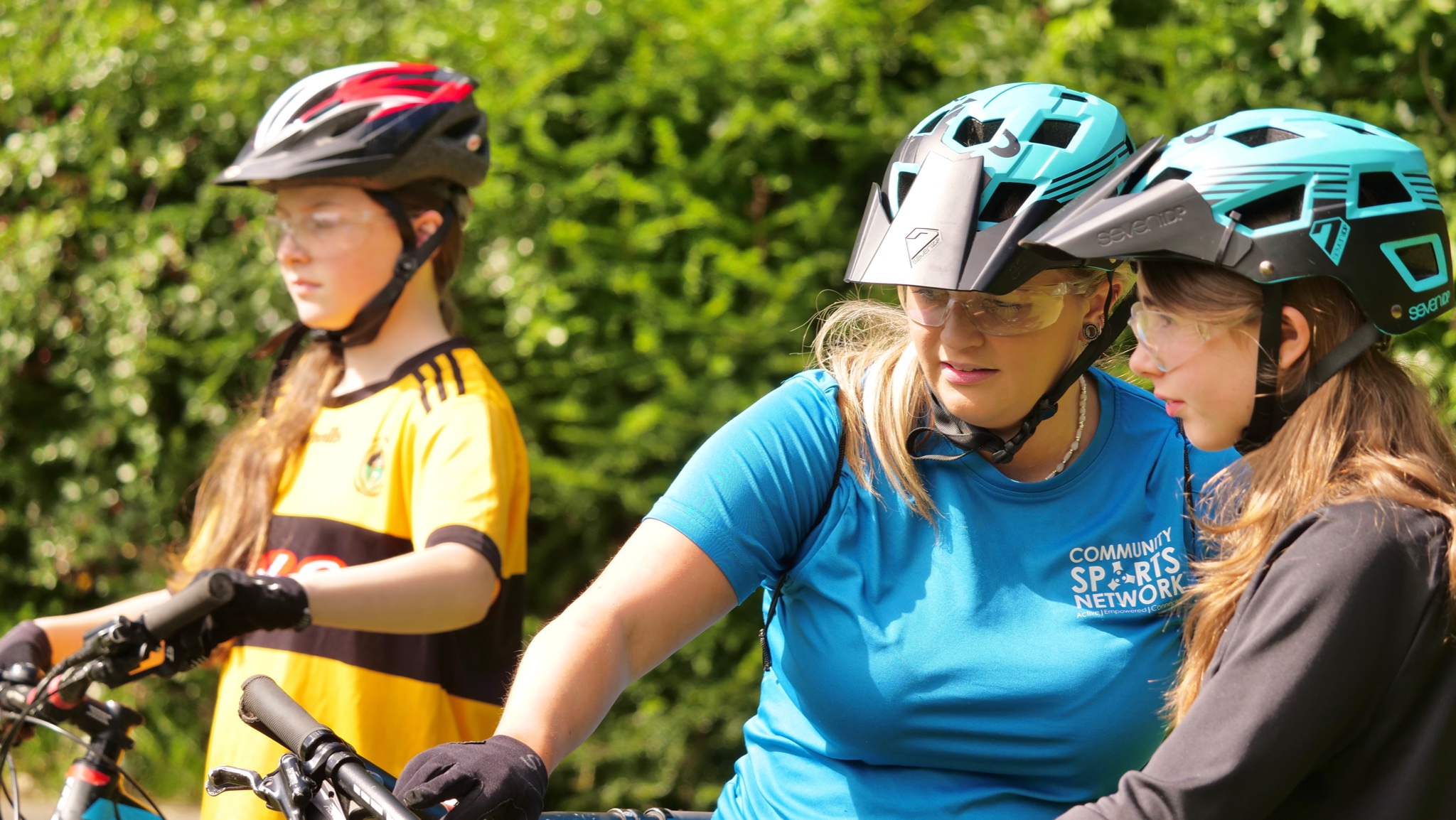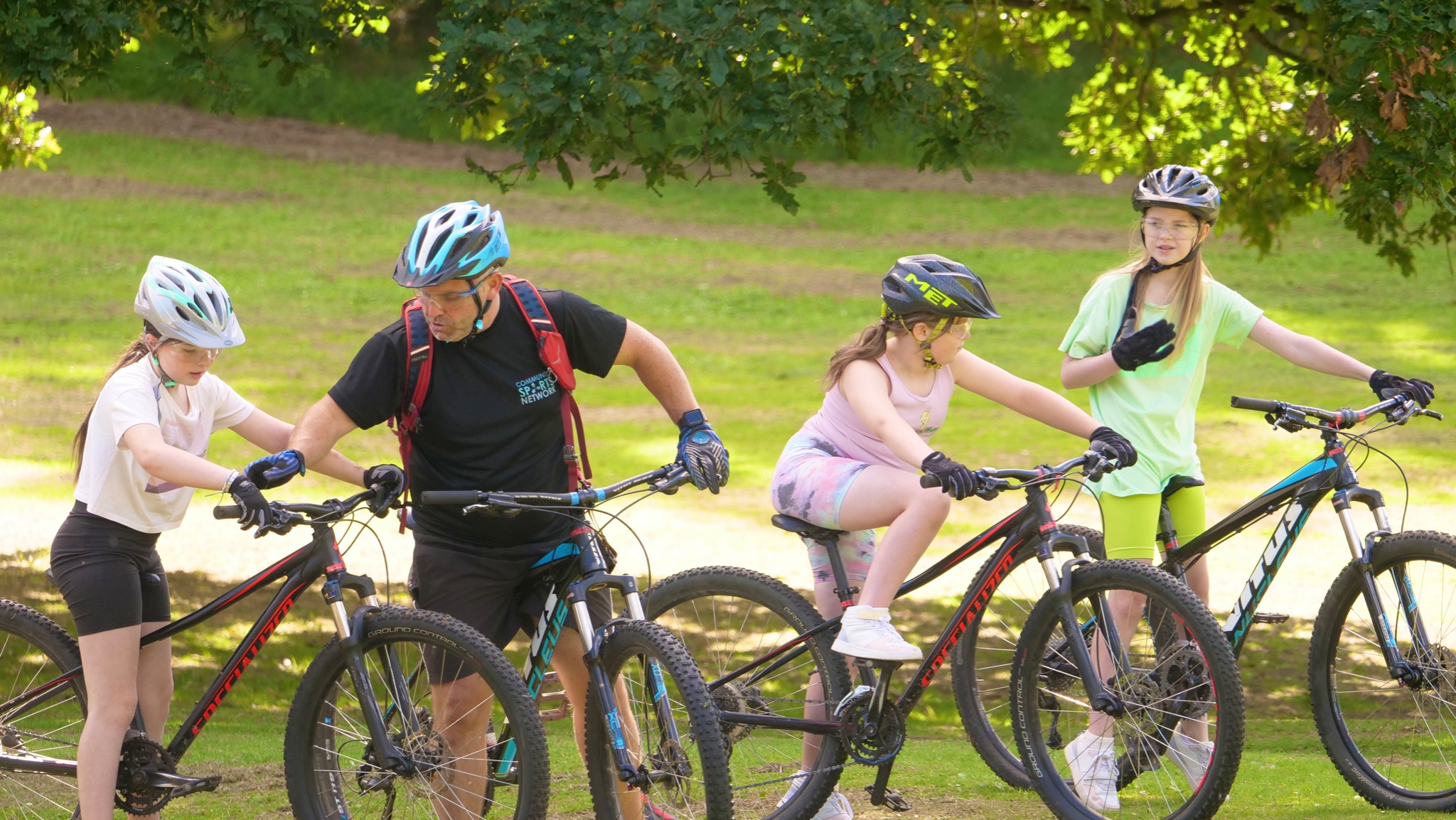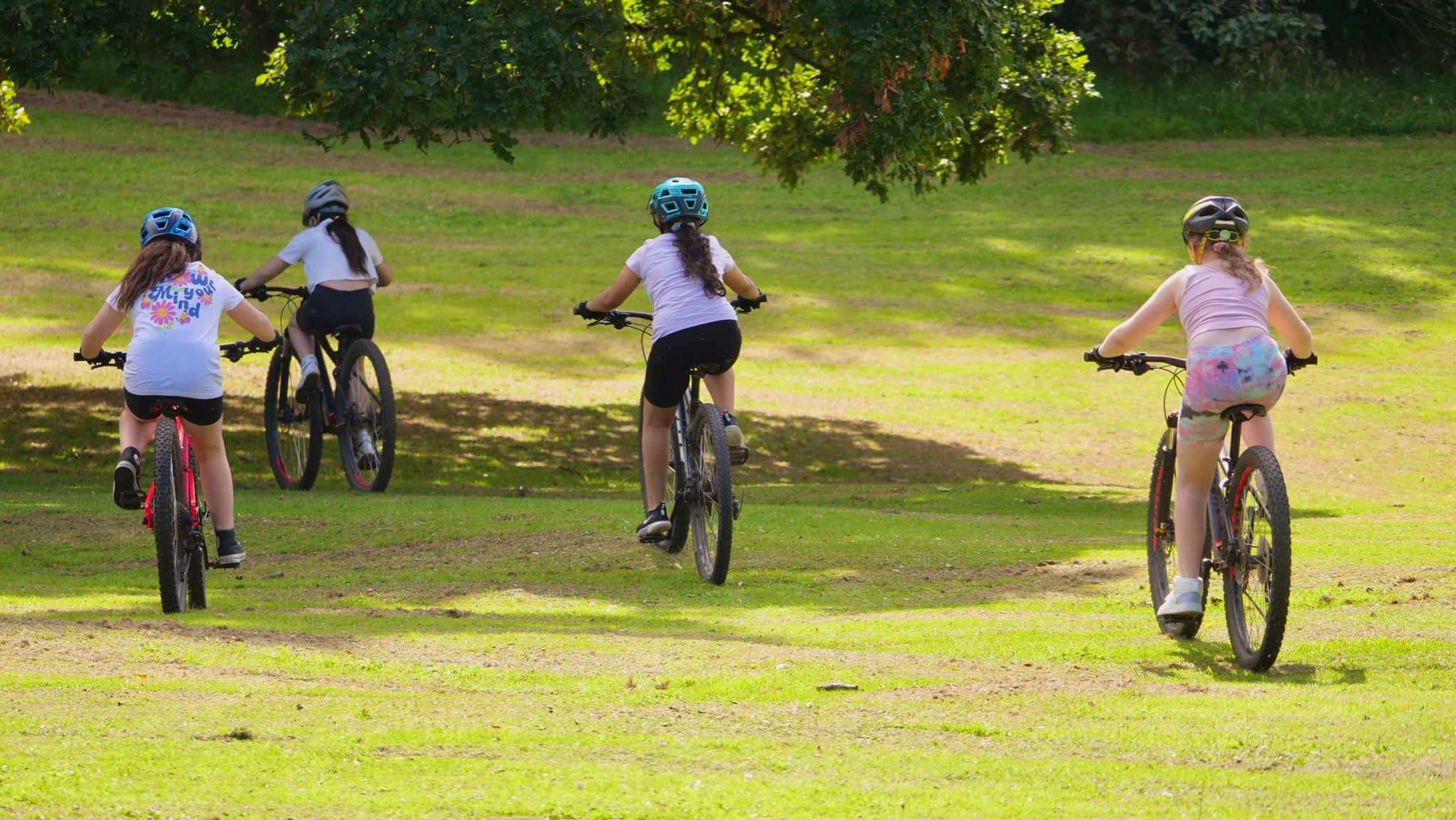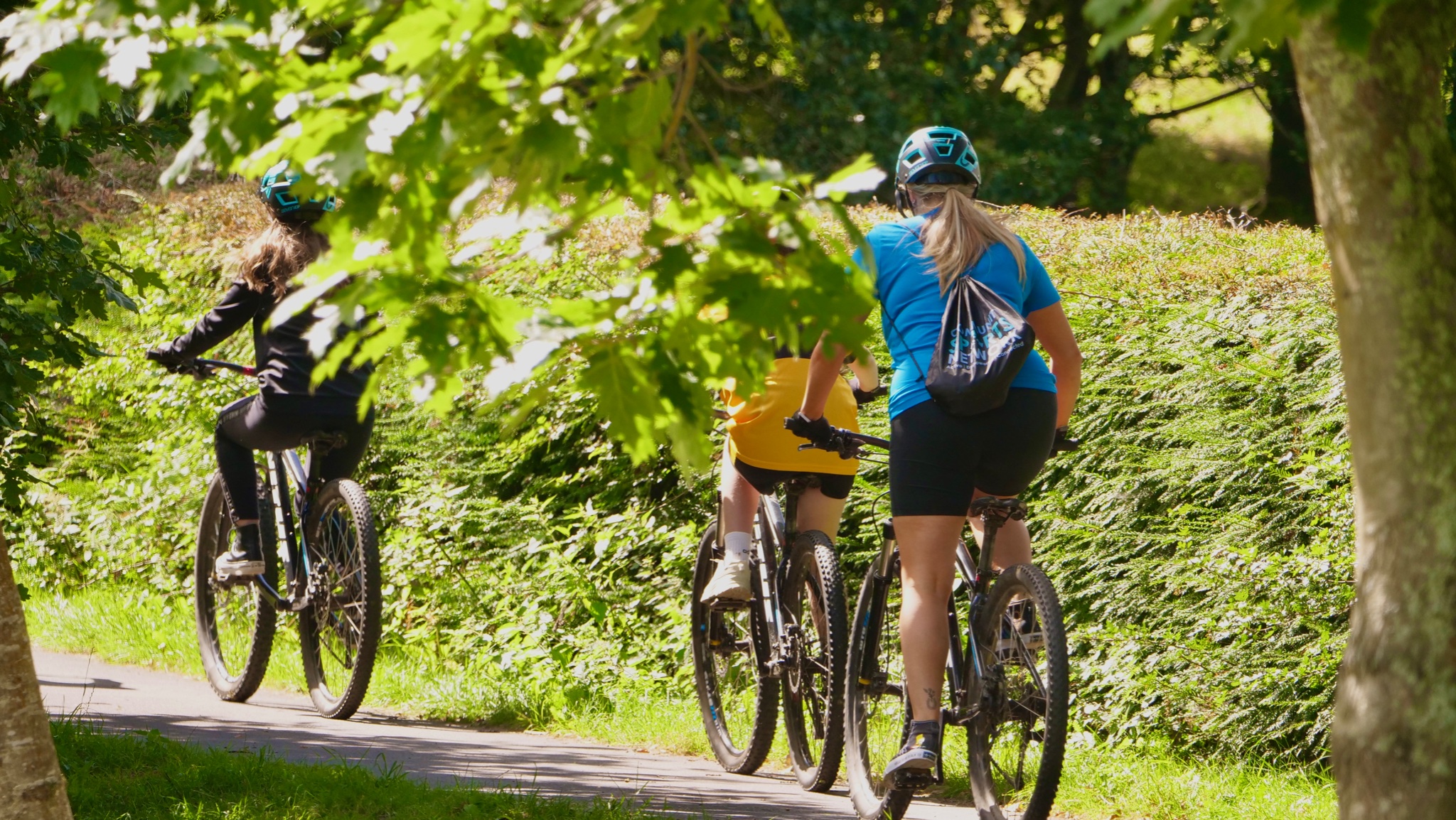 25.07.2022
WELCOME CIARA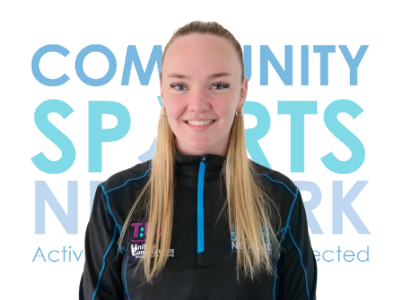 Ciara Brown is joining the CSN team as part of our Active Mentoring Internship Programme. Ciara, who has previously participated on our SheerSKILL and Winter League programmes will be with us during her placement year of university!
#Active #Empowered #Connected
22.07.2022
SPRING NEWSLETTER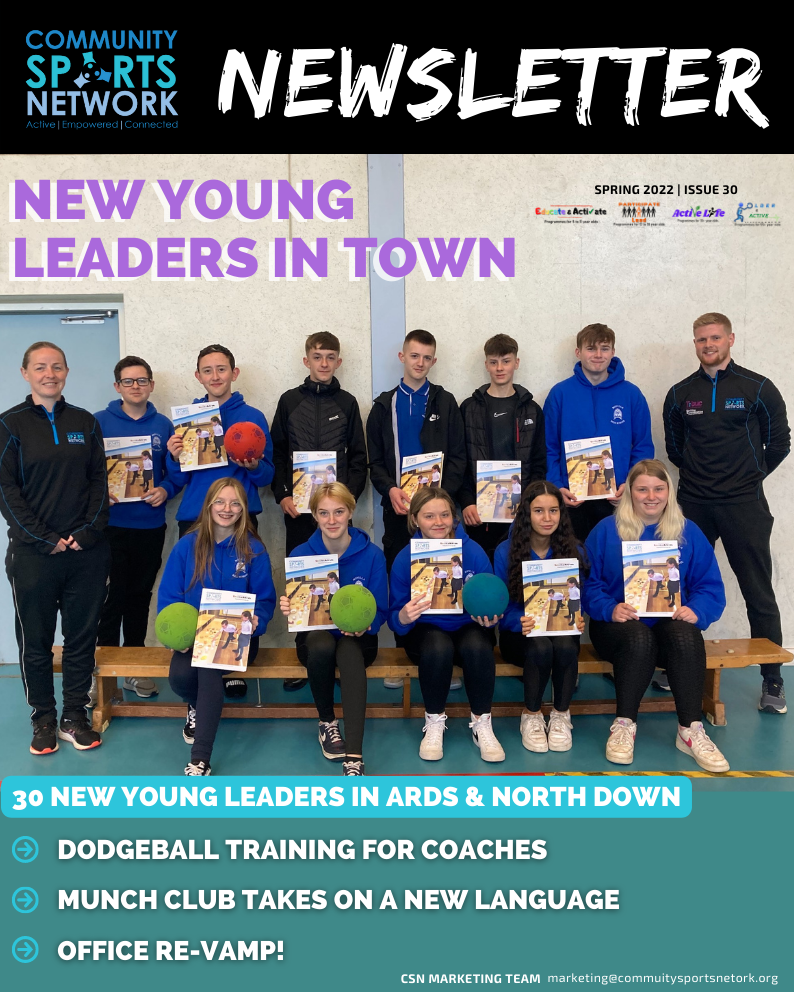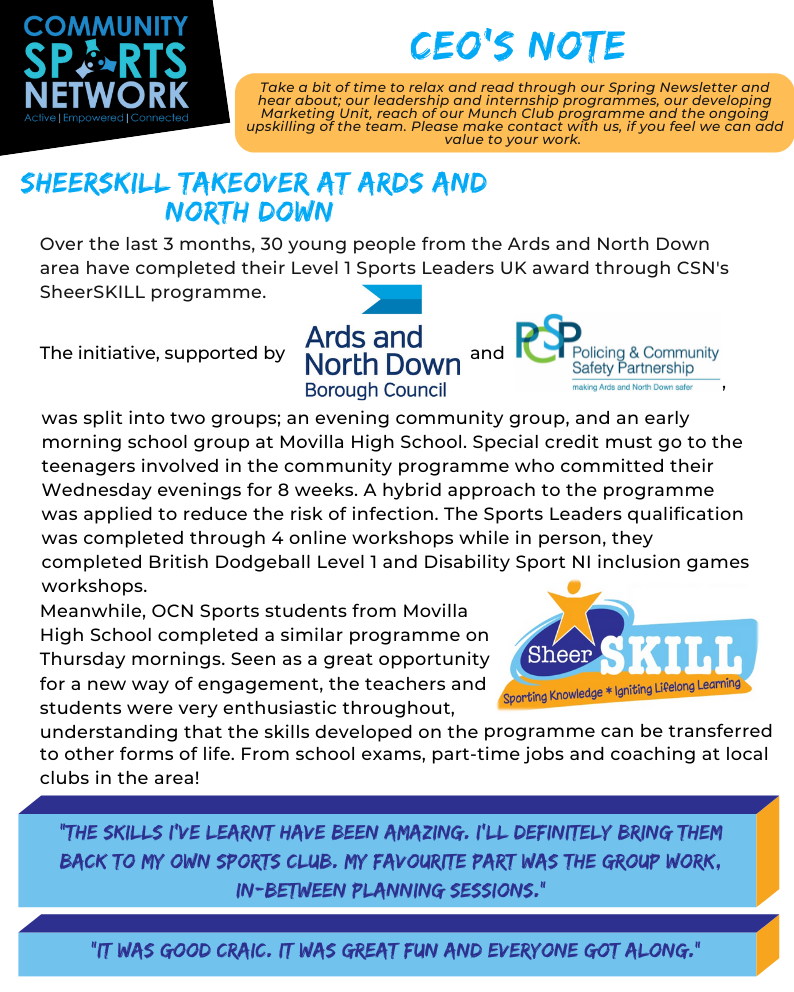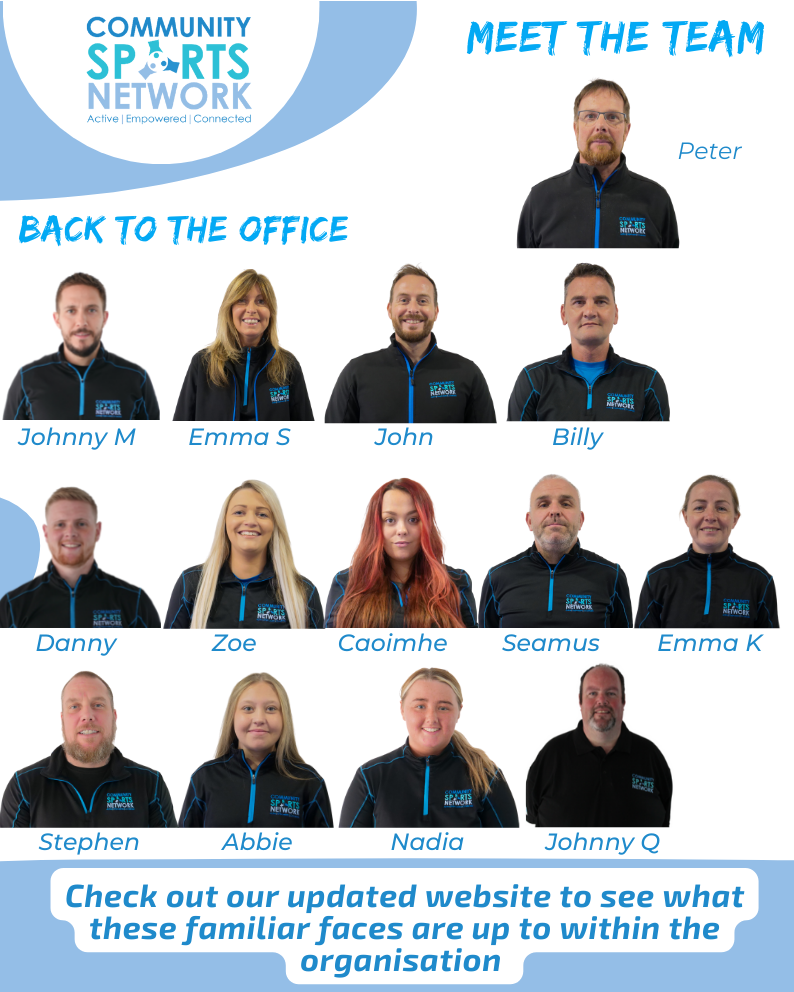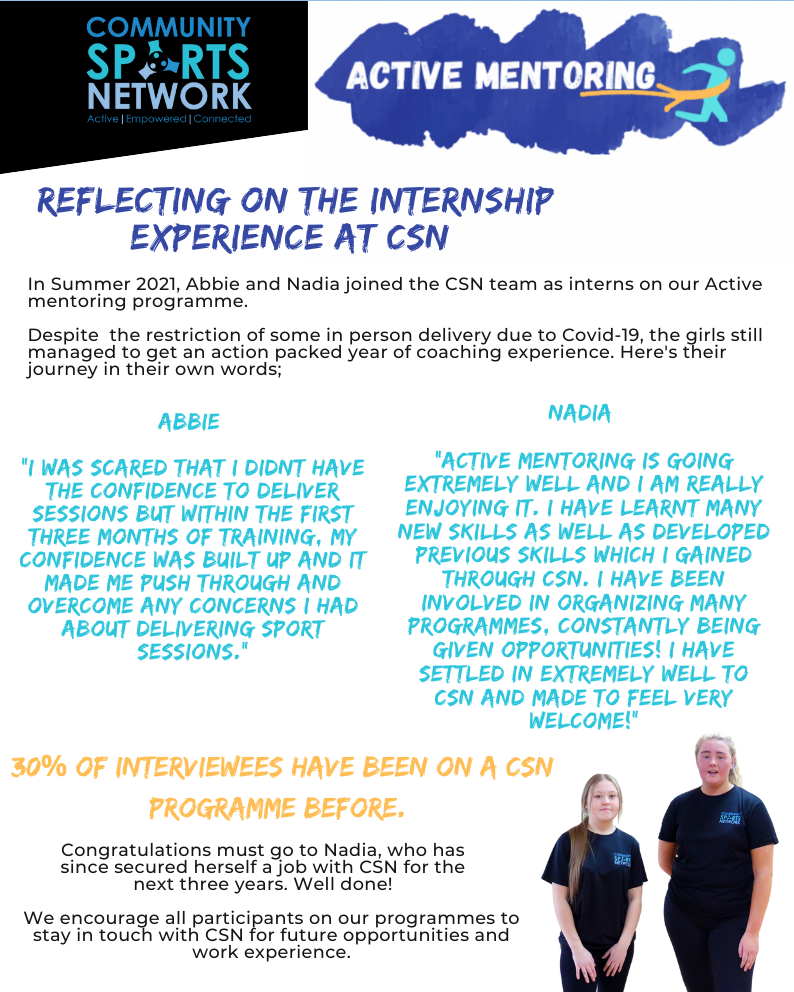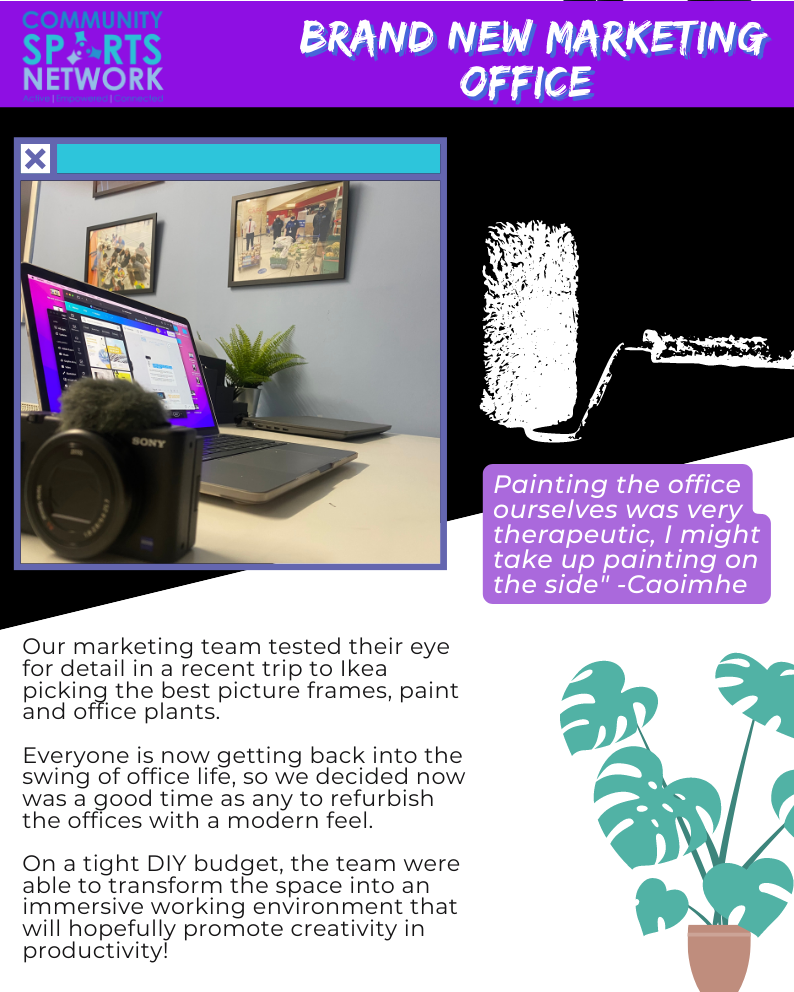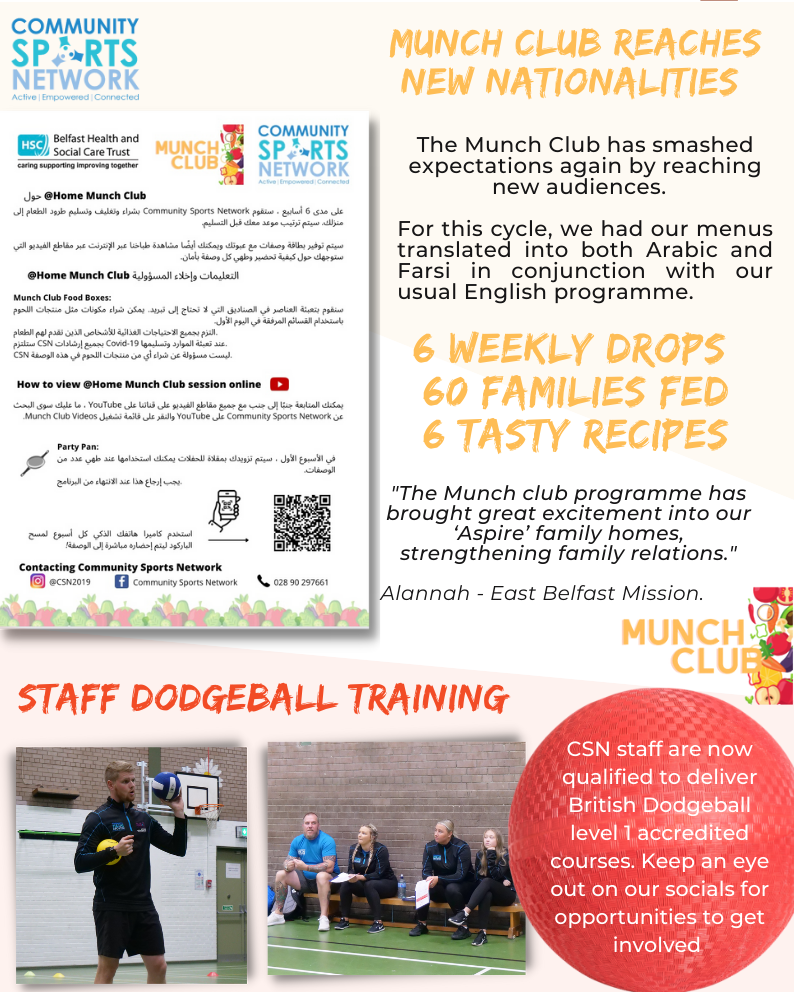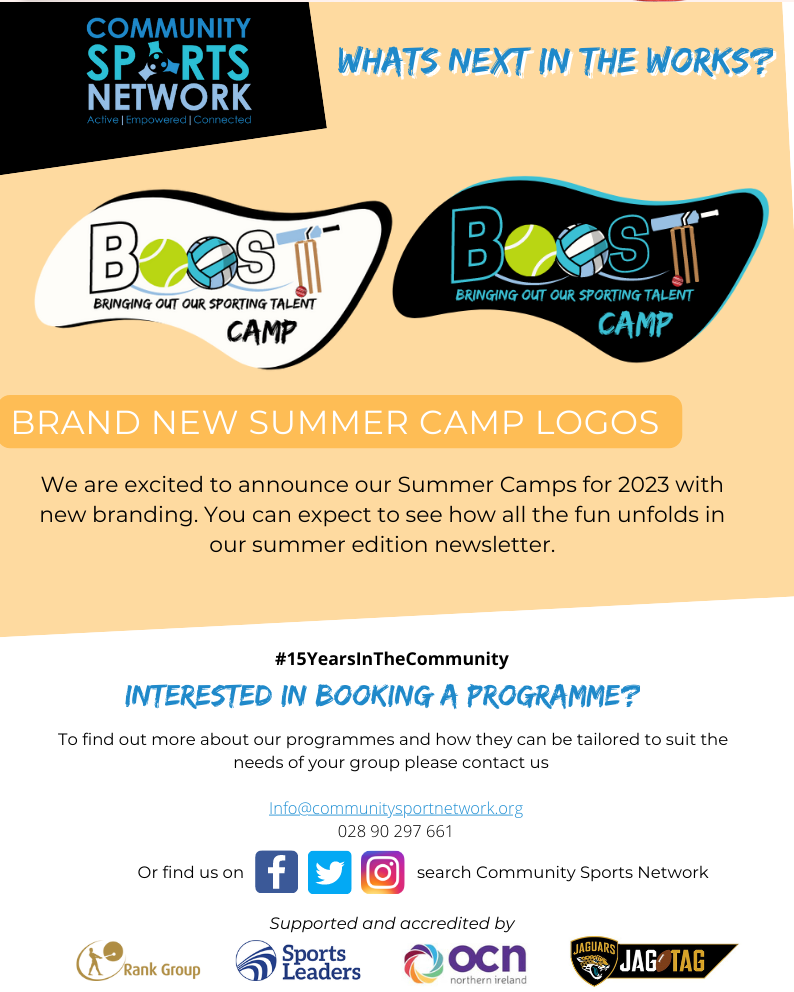 06.07.2022
Sign your little ones up to an end of summer BOOST Camp. Available in 3 locations!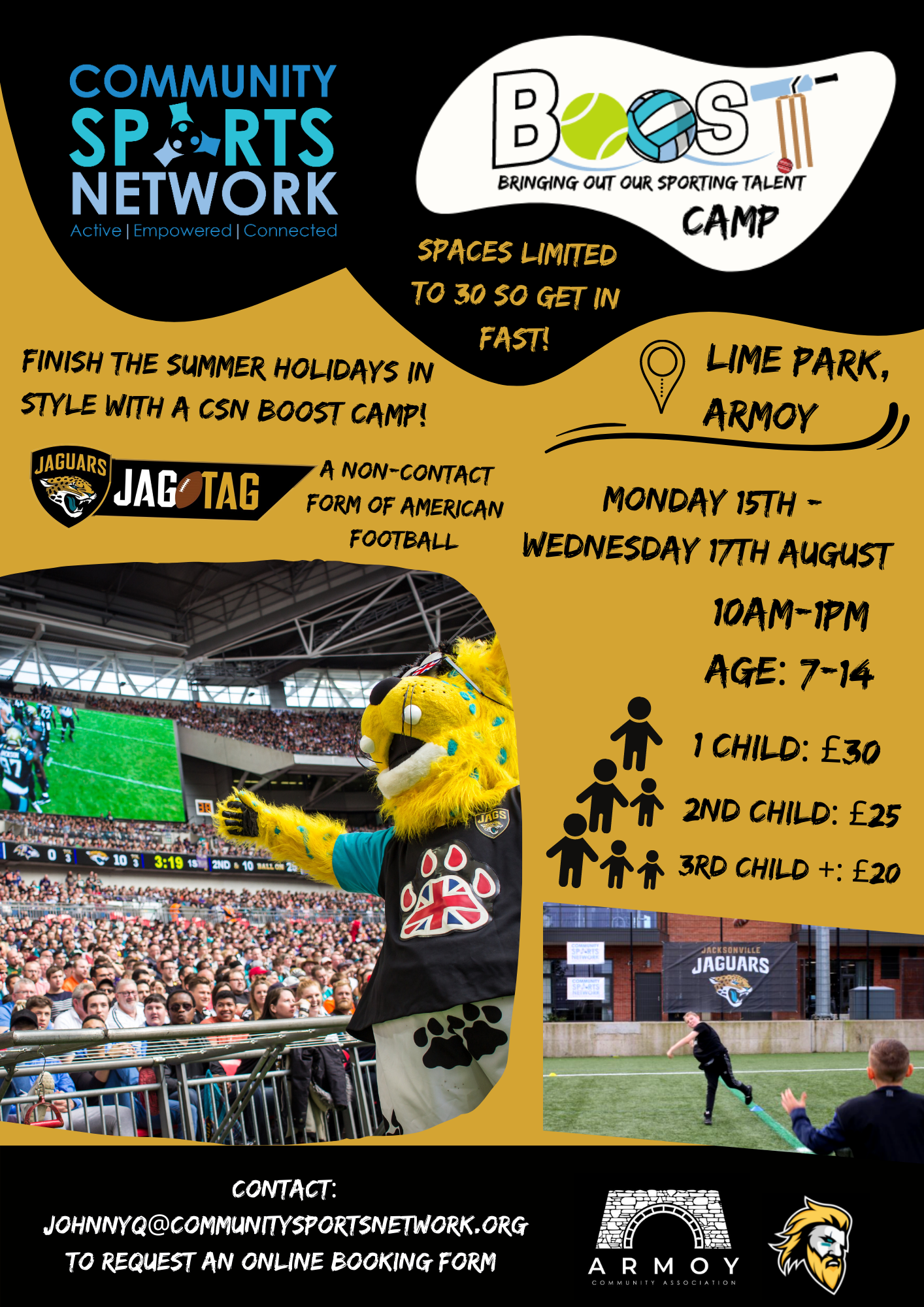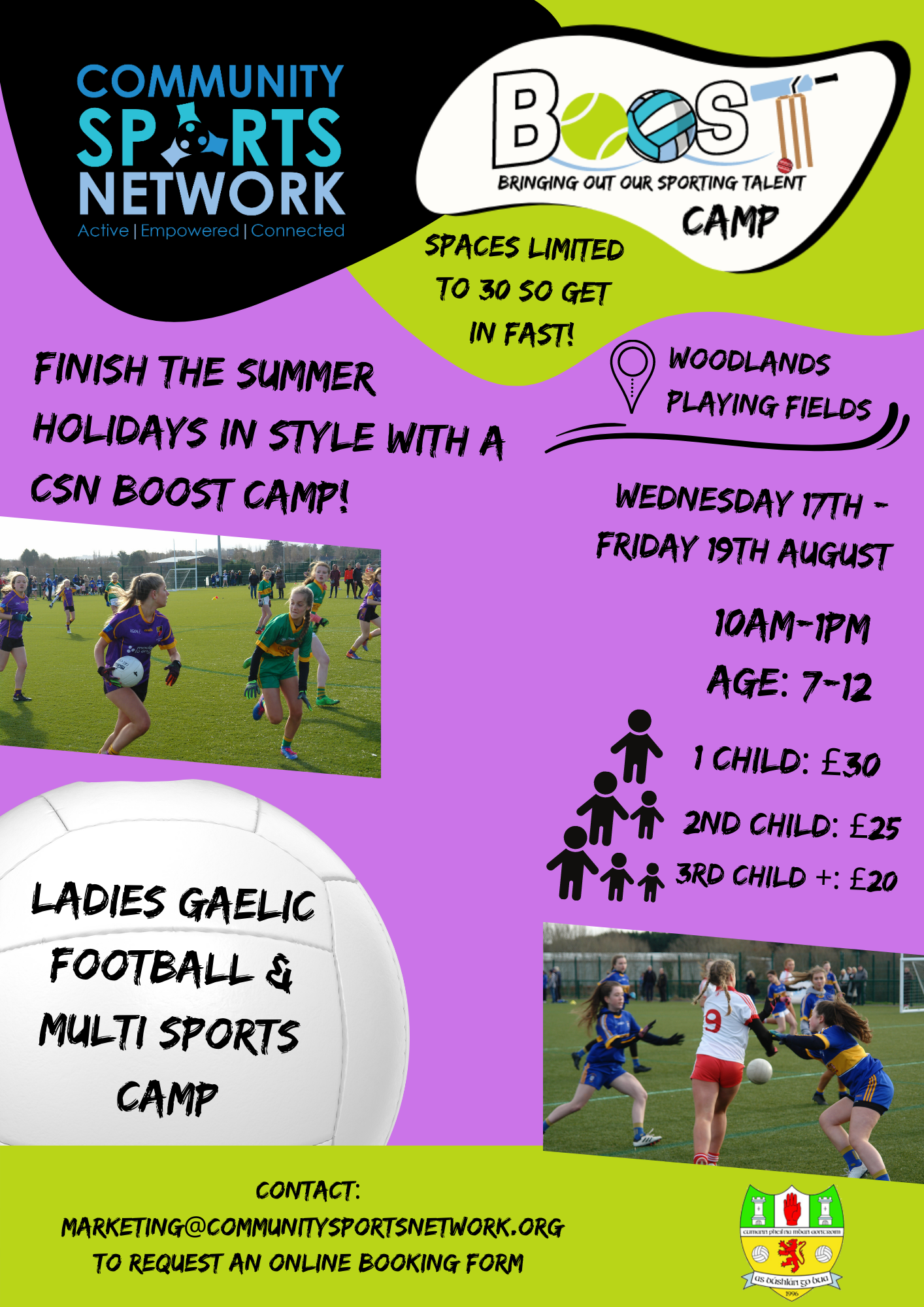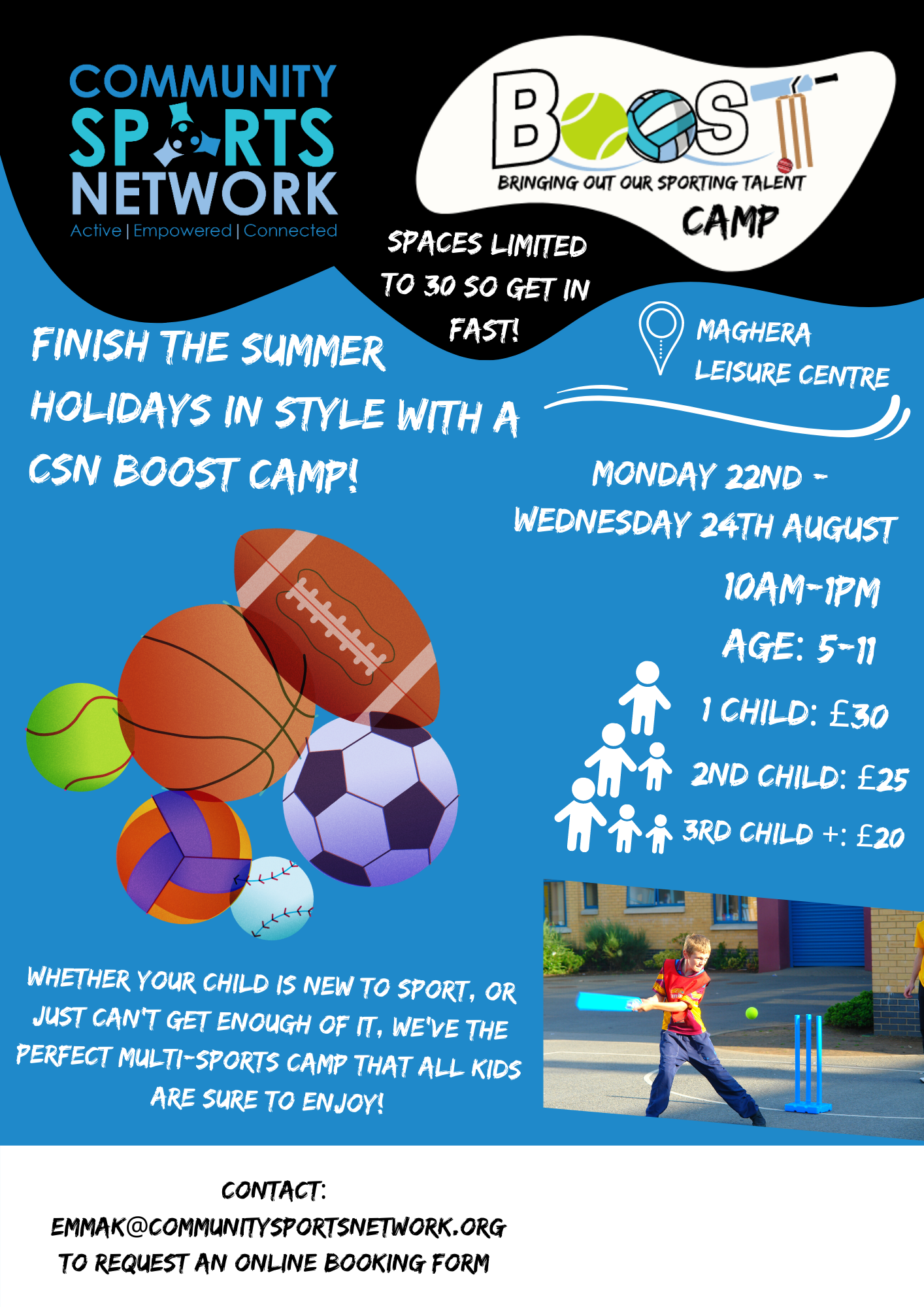 13.06.2022
Men's Health Week 2022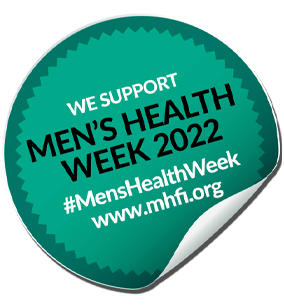 Monday 13th June 2022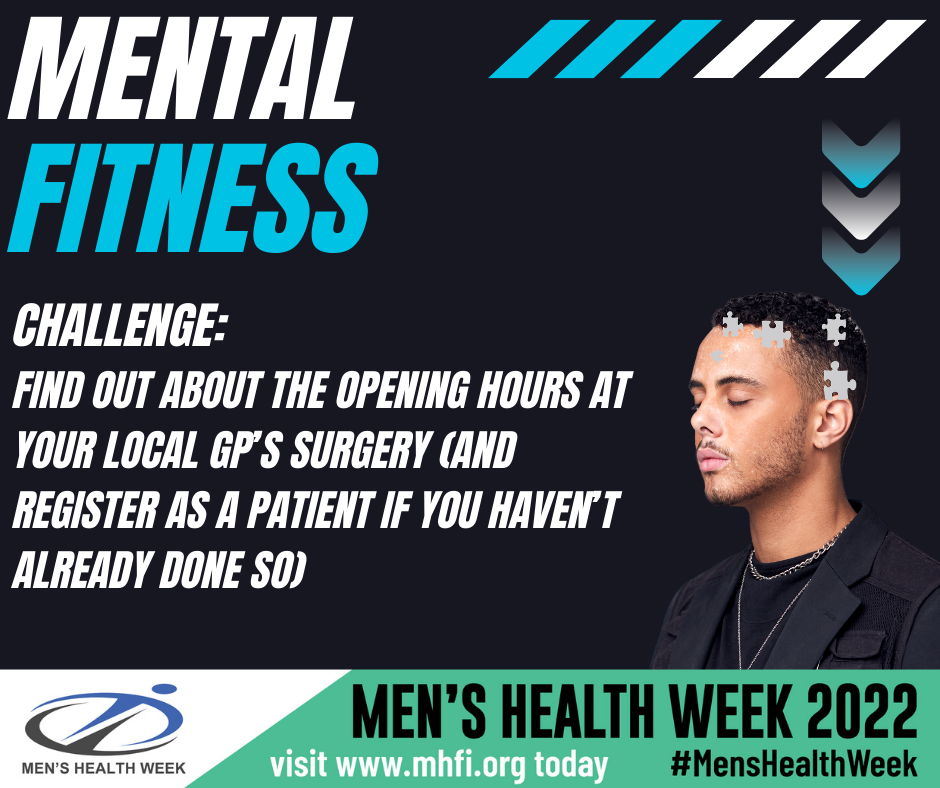 Tuesday 14th June 2022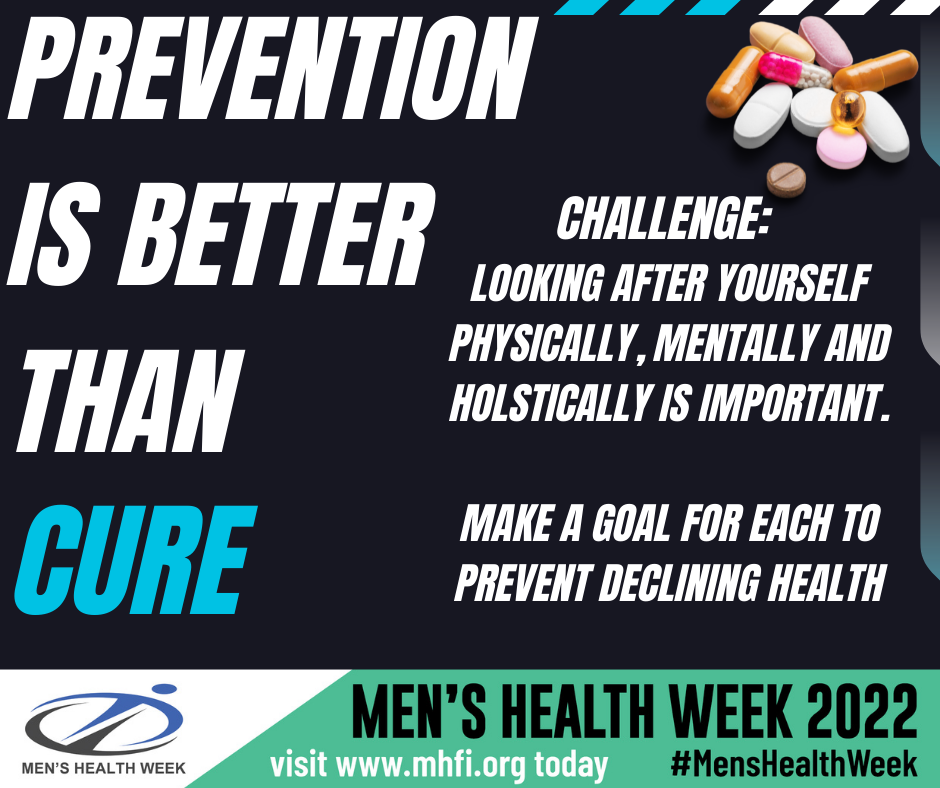 Wednesday 15th June 2022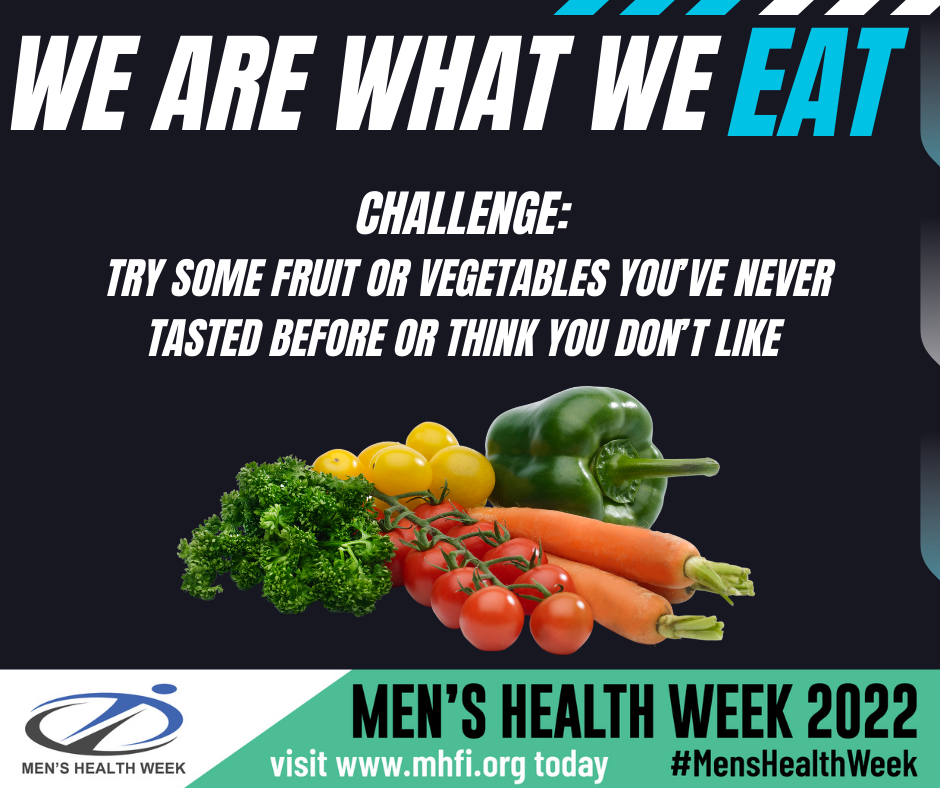 Thursday 16th June 2022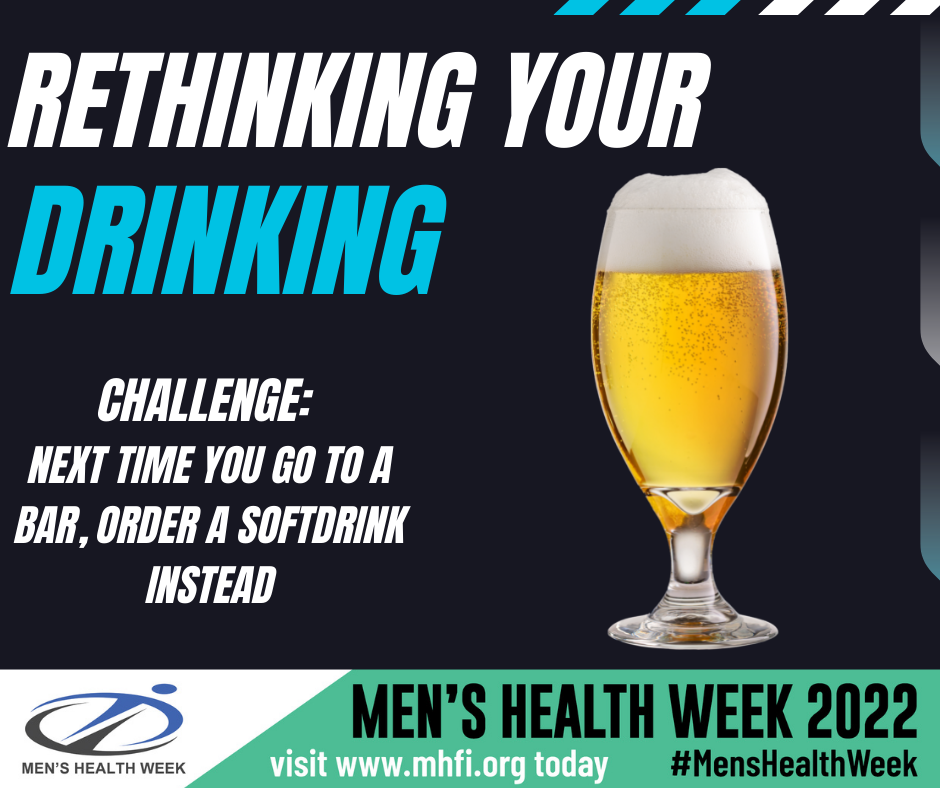 Friday 17th June 2022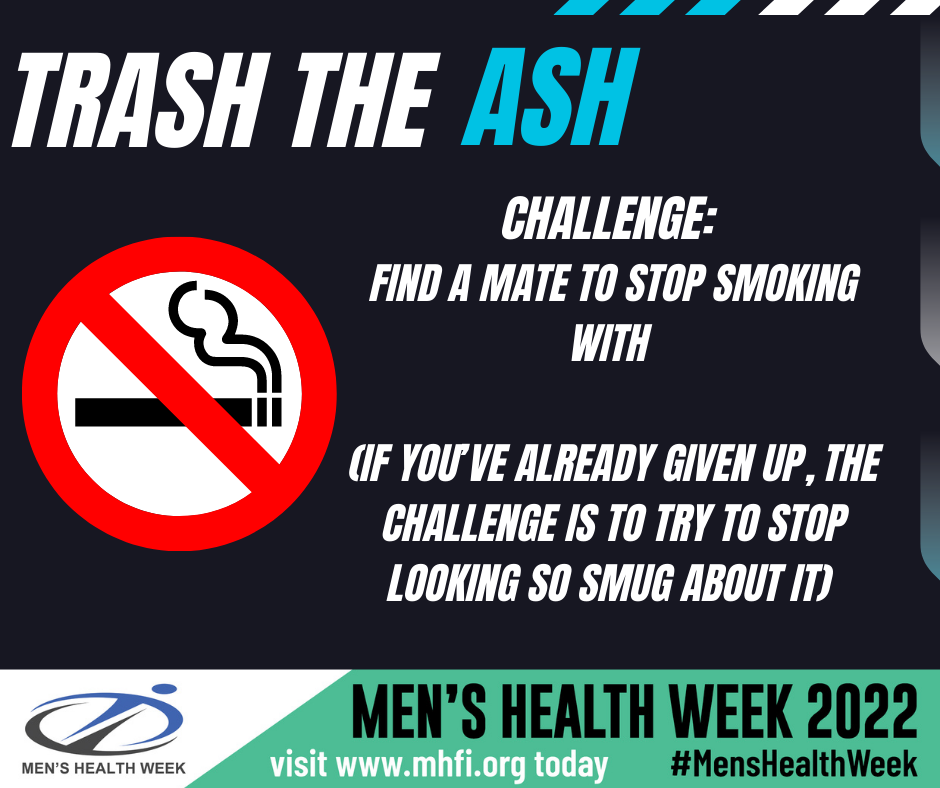 Saturday 18th June 2022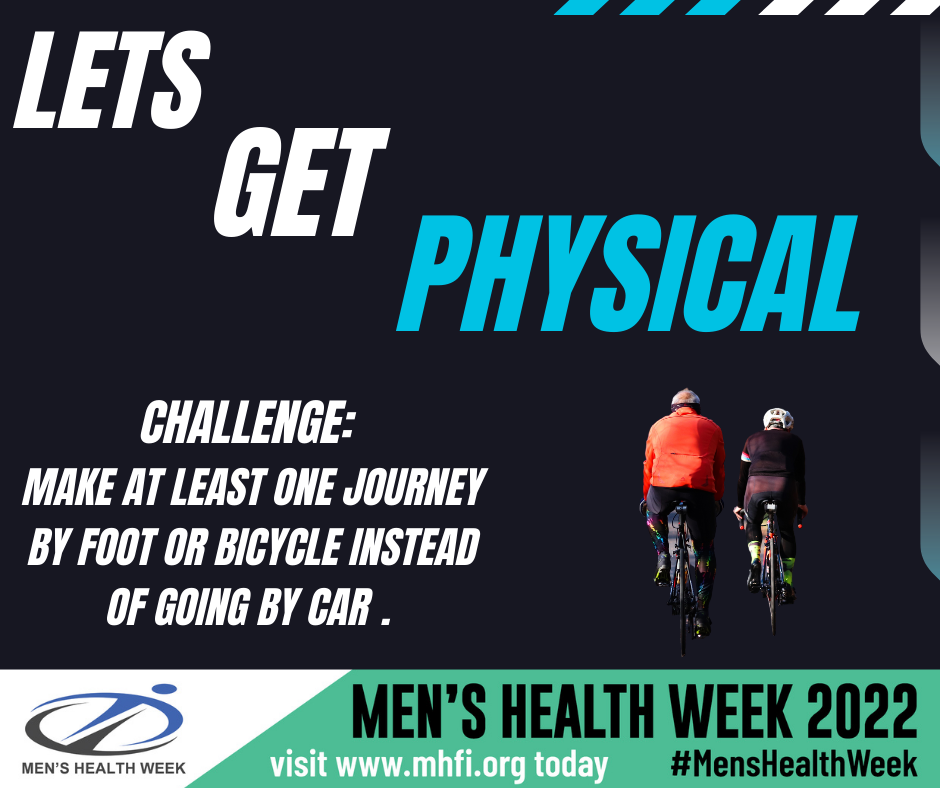 Sunday 19th June 2022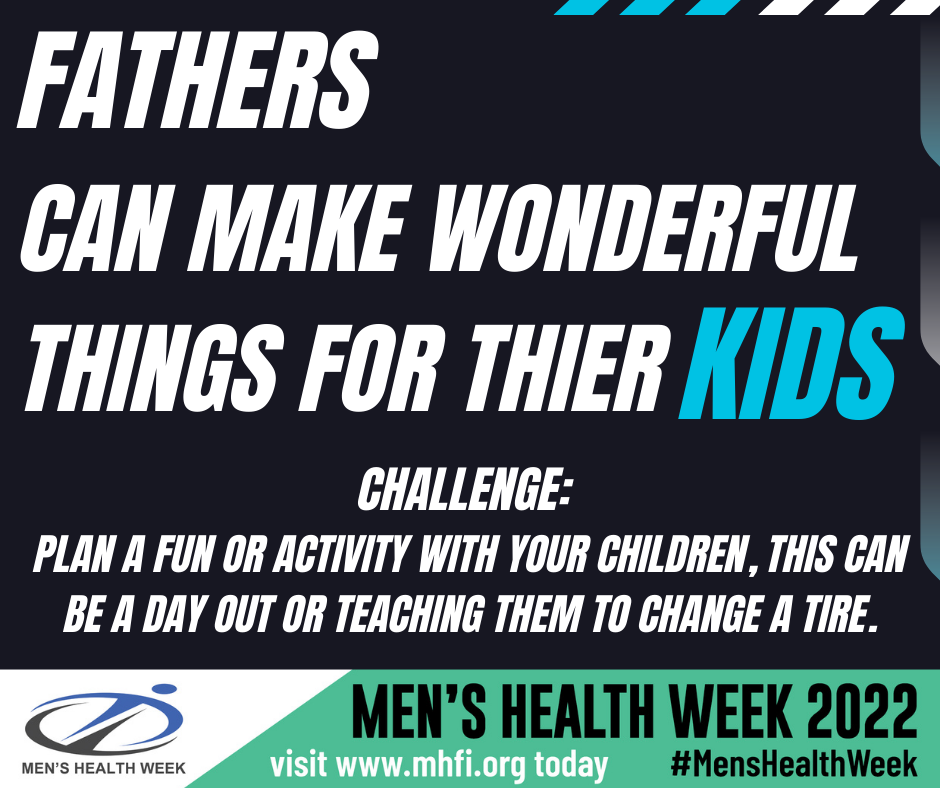 Men's Walking Football & Health Fayre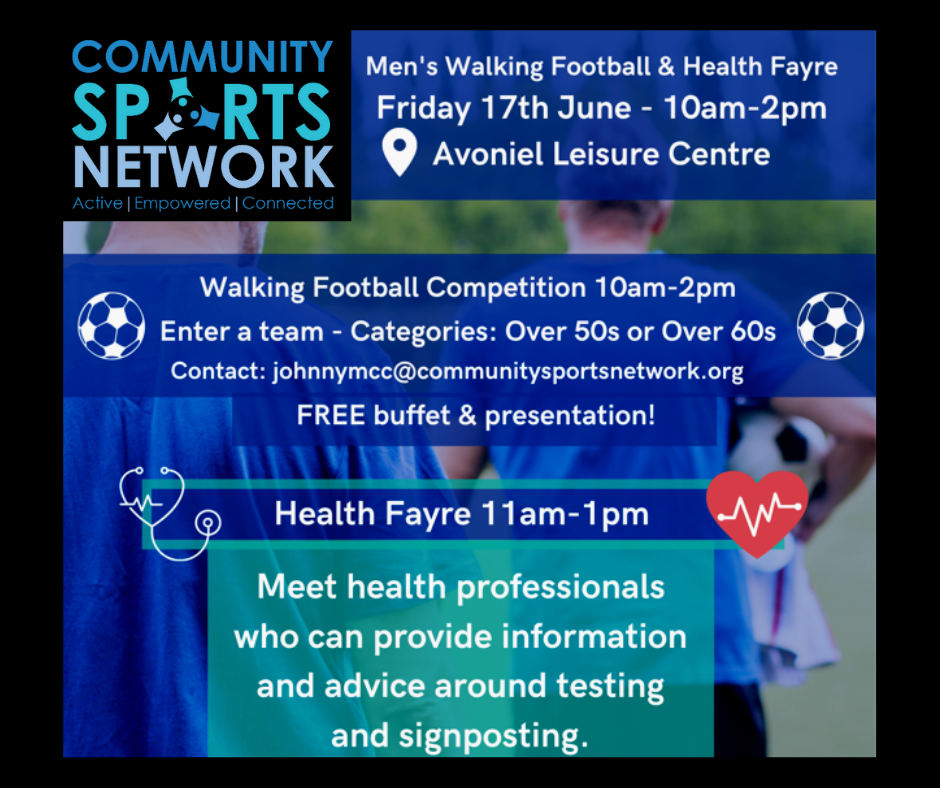 30.05.2022
Danderball continues to grow at our Larne site!

27.05.2022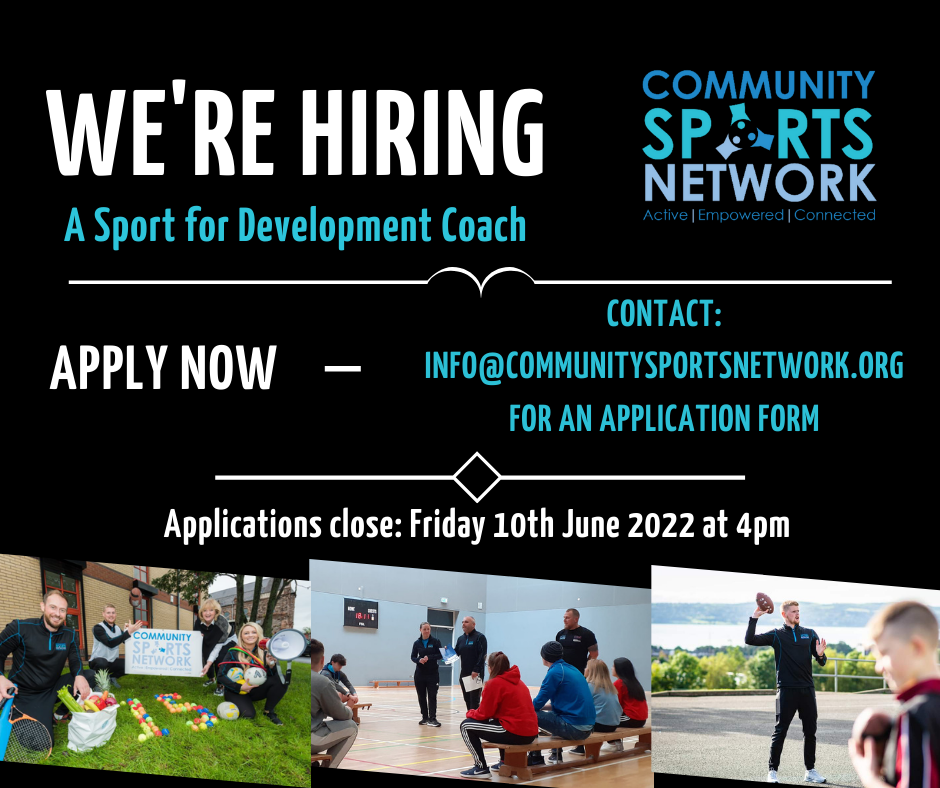 We're Hiring!

?? ??? ?? ??? ???? ??? ??? ?? ???????????? ?????????? ?? ???? ??? ??????? ???? ?? ? ????? ??? ??????????? ?????!
Think you've got the skills and personality that it takes?
APPLY NOW by contacting info@communitysportsnetwork.org to view the job specification and access an application form.
16.03.2022
Revamped Seasonal Newsletter - Winter 21/22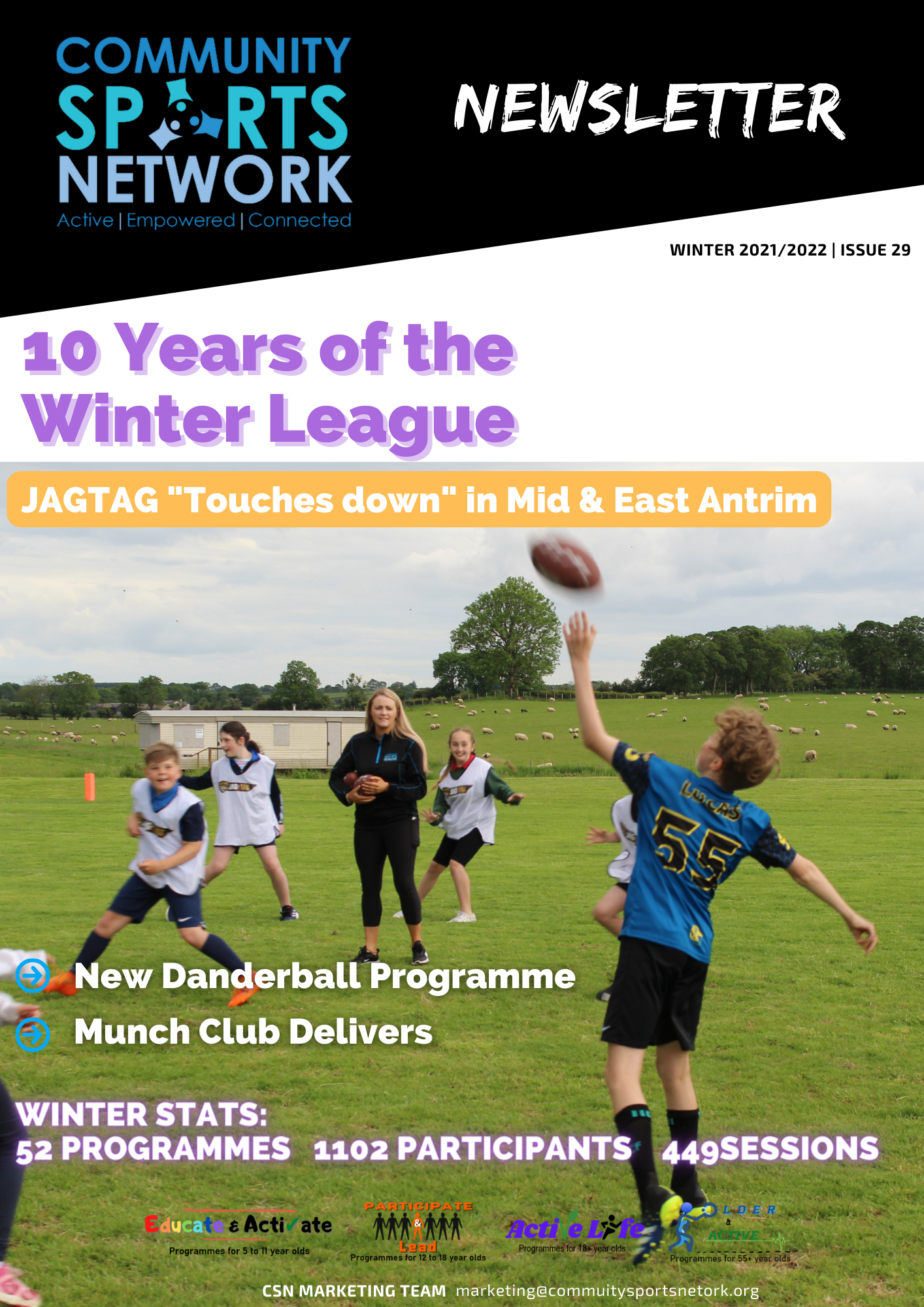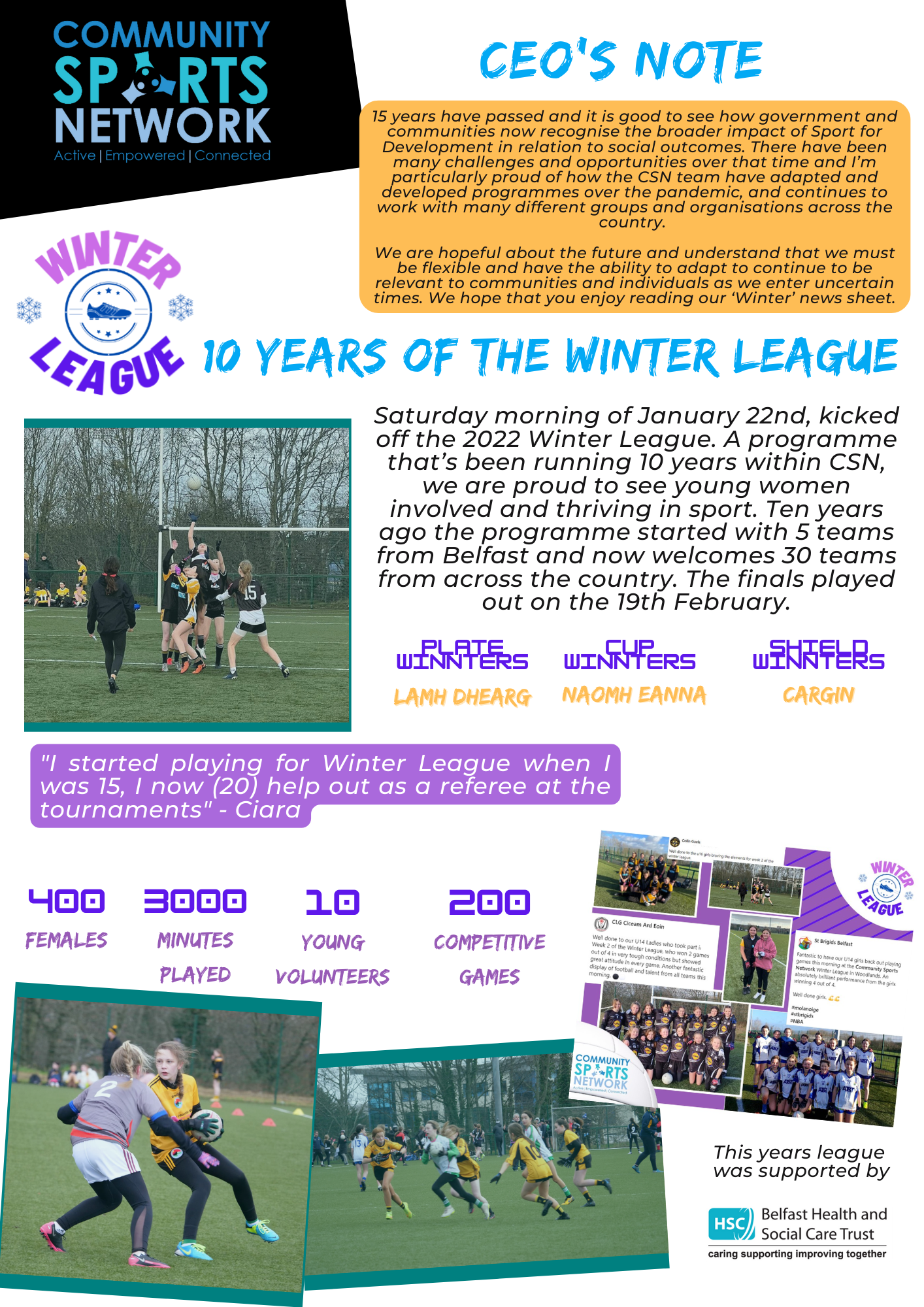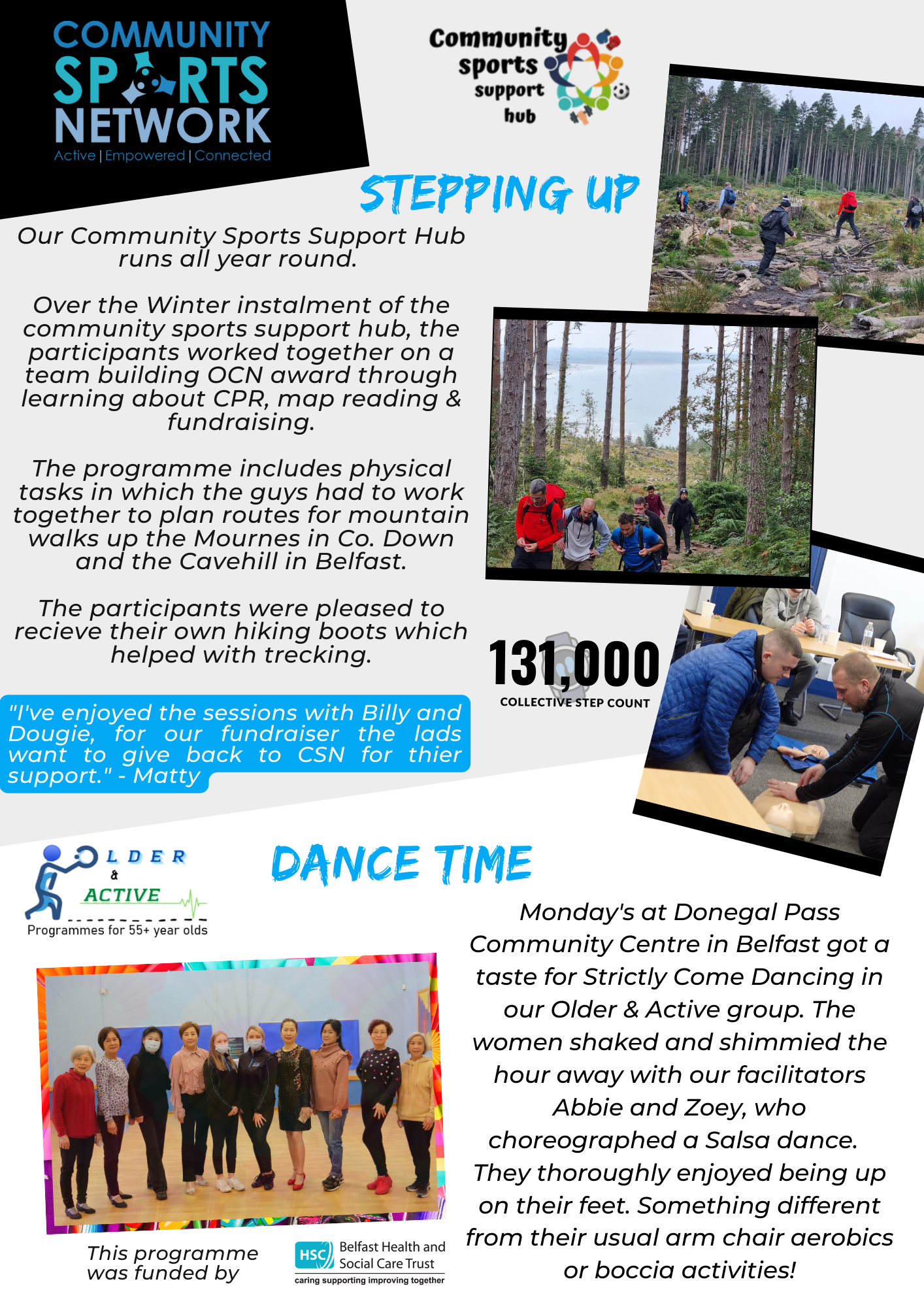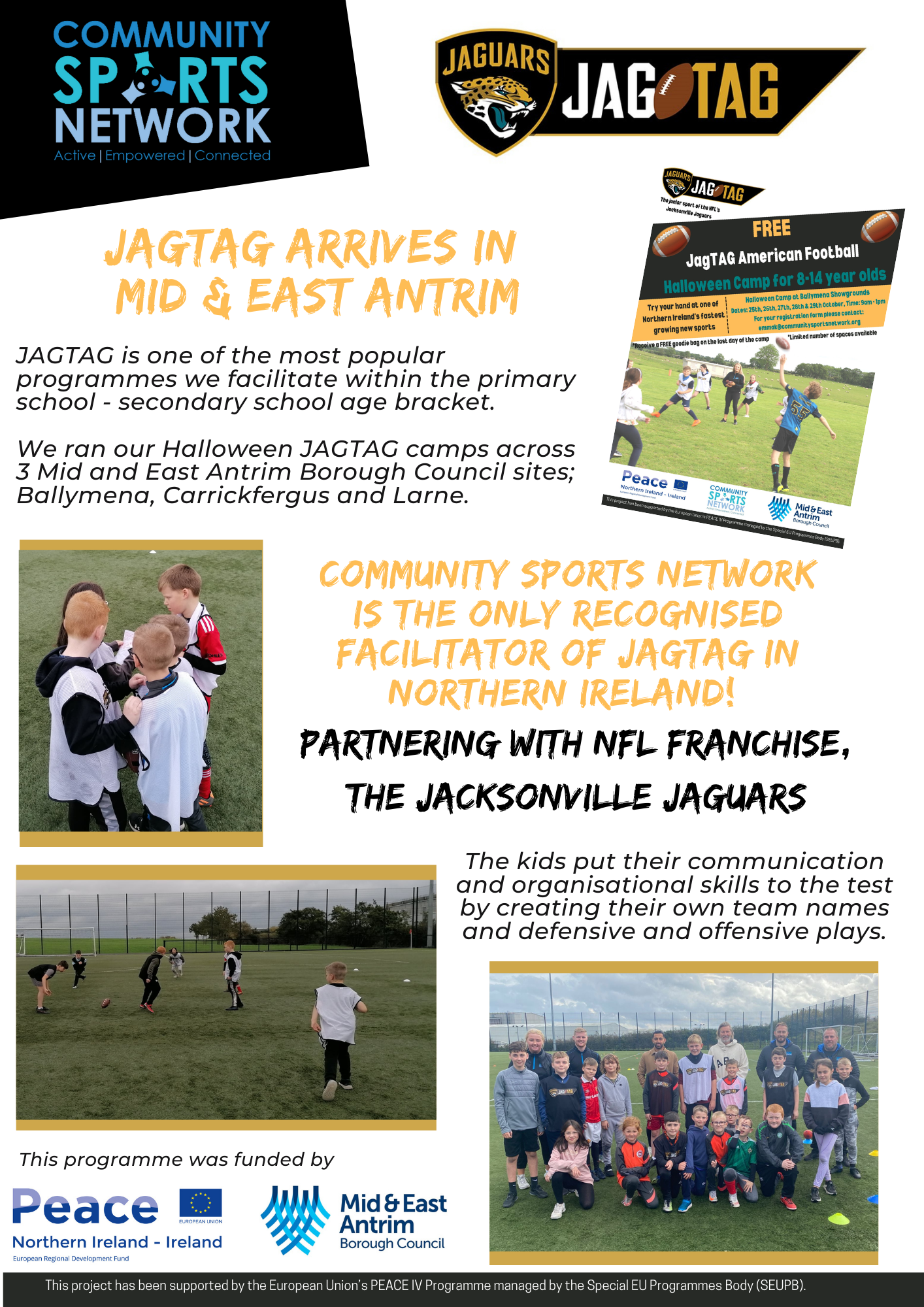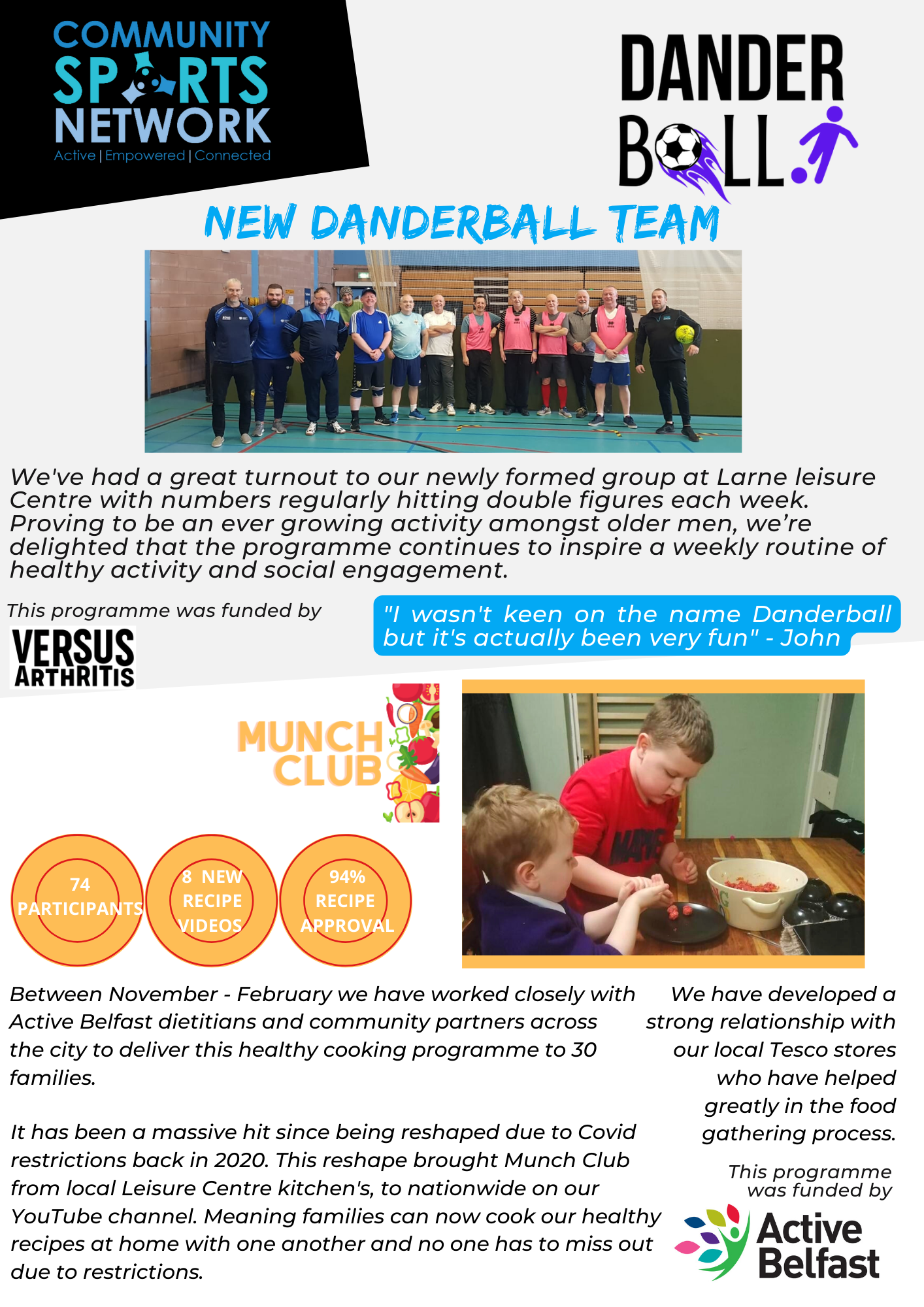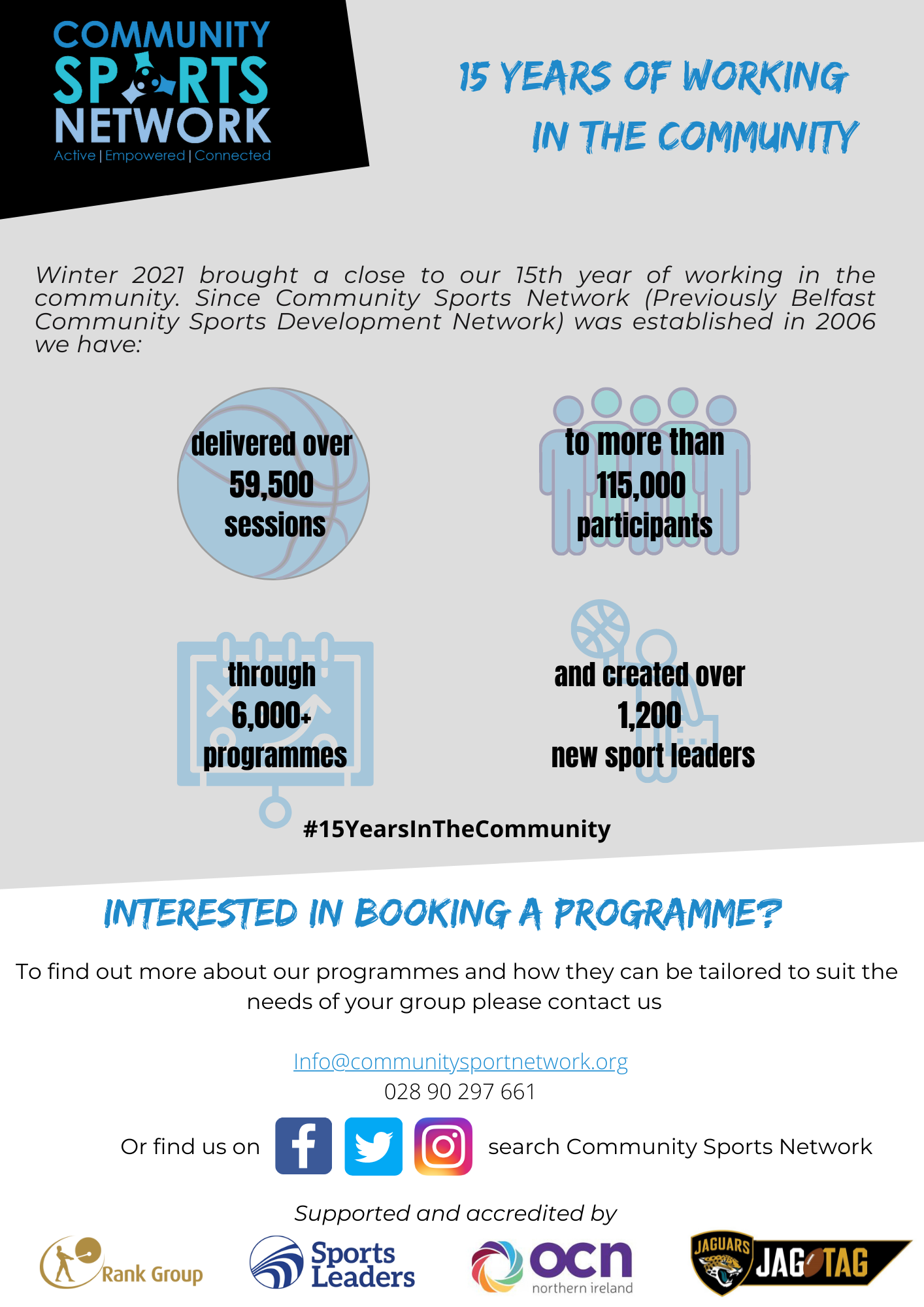 PRE COVID-19 PANDEMIC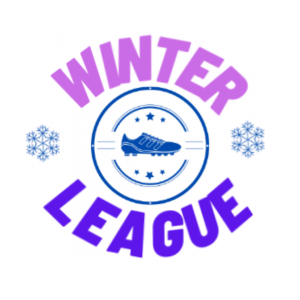 Another successful year of our Girls Under 14s and 16s GAA programme has come and gone.
This year it was held at Colaiste Feirste over 7 weeks with over 400 girls from 28 teams across Antrim, Derry and Down participating every Saturday!
The aim of the programme has always been for the young girls to learn and improve their basic GAA skills while joining in with other GAA teams from across the country. As with previous years, the programme concluded with a finals day on Saturday 15th February, providing the girls with the opportunity to showcase their skills in front of large crowds and local media.
Both age groups are split into cup, shield and plate sections with the prelims, semi-finals and finals being played on the last day. As always, it was great to see the girls playing a high standard of football despite the very testing conditions throughout the day.
Under 14s :
St Pauls ran out winners of the cup defeating St Brigids in the final, Sarsfields beat Tir Na Nog in the shield final whilst Rossa defeated Ballymena to win the plate!
Under 16s :
St Endas became the 2020 cup champions by beating St Pauls in final, Rossa were defeated by Lamh Dhearg in the shield final and Ardoyne ran out winners of the plate, defeating St Galls in the final!
This year's programme was facilitated by our S4D facilitators, Seamus and Emma along with assistance from Gaelfast.
The big story however, comes from our young referees who are are all previous players of the programme! These 12 'Young Whistler' referees seized the opportunity of developing their refereeing qualifications by completing the Youth Club Referees Course allowing them to referee up to U16 level and therefore becoming an integral part of the programme.
2020 Young Whistlers: (Ciara Brown, Niamh Webb, Ellen Morgan, Theresa Mellon, Riana Matthews, Mary Mitchell, Sarah Leonard, Emma Dixon, Maddie Donnelly, Aiobhinn Larkin, Clodagh Hayes, Ciara Larkin)
Congratulations is in order for our 2020 'All Stars!'
A Community Sports Network 'All Star' is selected from each team by the staff of the league and coaches of their own team combined. This girl has been identified throughout the 7 weeks to have made big strides forward throughout the programme!
2020 All Stars:
Under 16s
Under 14s
Ardoyne
Paula
Aldergrove
Cait Ramsey
Lamh Dhearg
Orlaith Webb
Ballymena
Aoife Mulholland
Rossa A
Sophie Erskin
Bredagh
Anna O'Hagan
Rossa B
Katie McKenna
Cargin
Caoimhe Scullion
Sarsfields
Carla McKenna
Lamh Dhearg
Jodie Peoples
St Brigids
Aoife O Hagan
Rossa A
Mia Jemson
St Endas
Izzy Thompson
Rossa B
GabyWard
St Galls A
Eve Dunne
Sarsfields
Orla Crothers
St Galls B
Celine Dueber
St Brigids
Orla McKernan
St Pauls
Niamh Ritchie
St Endas
Emer Osterwicher
St Galls
Aoibhean McGlone
St Pauls
Orleigha McGuiness
Tir Na Nog
Ellie McKee
A big thank you must go to Black Taxis, O'Neills Sportswear and Ireland Funds who played a massive part in supporting the programme this year through their funding and supply of suitable refereeing clothing for our Young Whistlers.
Well done to all involved!