NI Apprenticeship Awards 🏆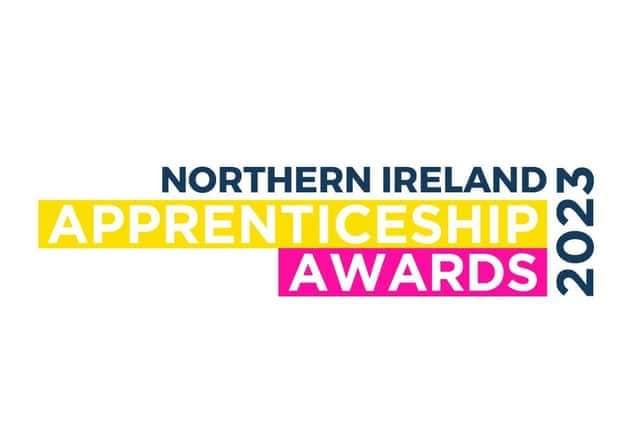 We're delighted to be in attendance at the NI Apprenticeship Awards this evening as finalists in the Diversity and Inclusion & Training Provider/Programme of the Year categories for the work of our Active Mentoring programme😁
Nadia and Ciara are there for us this evening. Both are previous participants and interns with us and now enjoy their roles as Sport4Development coaches at CSN!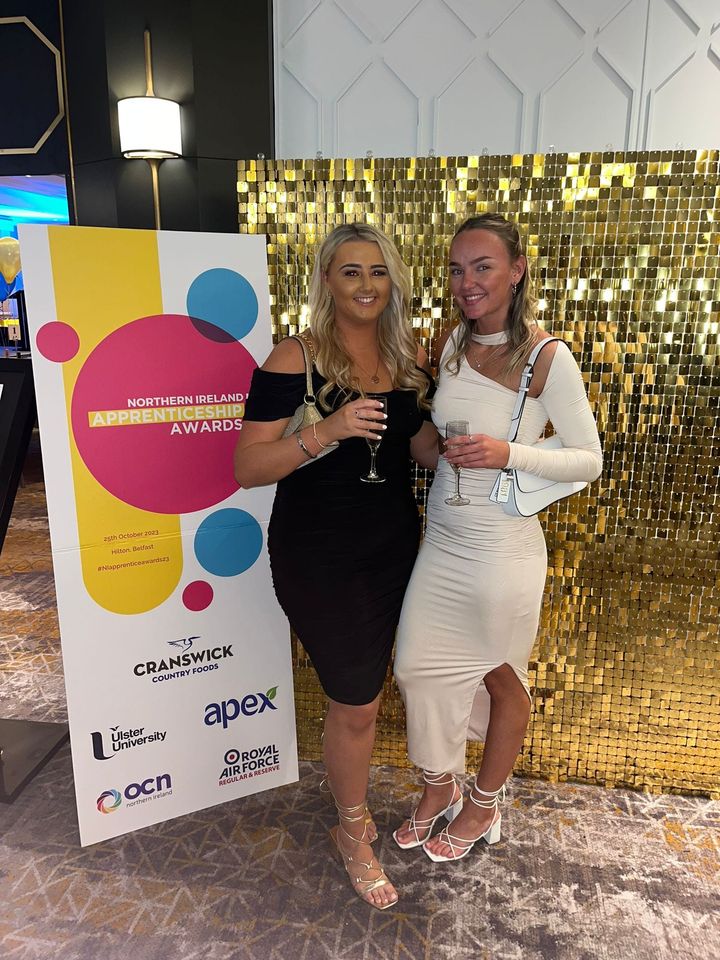 Well done to our groups from Towell House Residential Home who participated in a Boccia Tournament yesterday at the Spectrum Centre!😁
Toiletries for our Danderballers
Thanks to Gail from Asda Larne for providing support in the form of hygiene bags for the Larne Danderball group. They also previously assisted with sustainability through covering venue hire costs over the months of August and September⚽️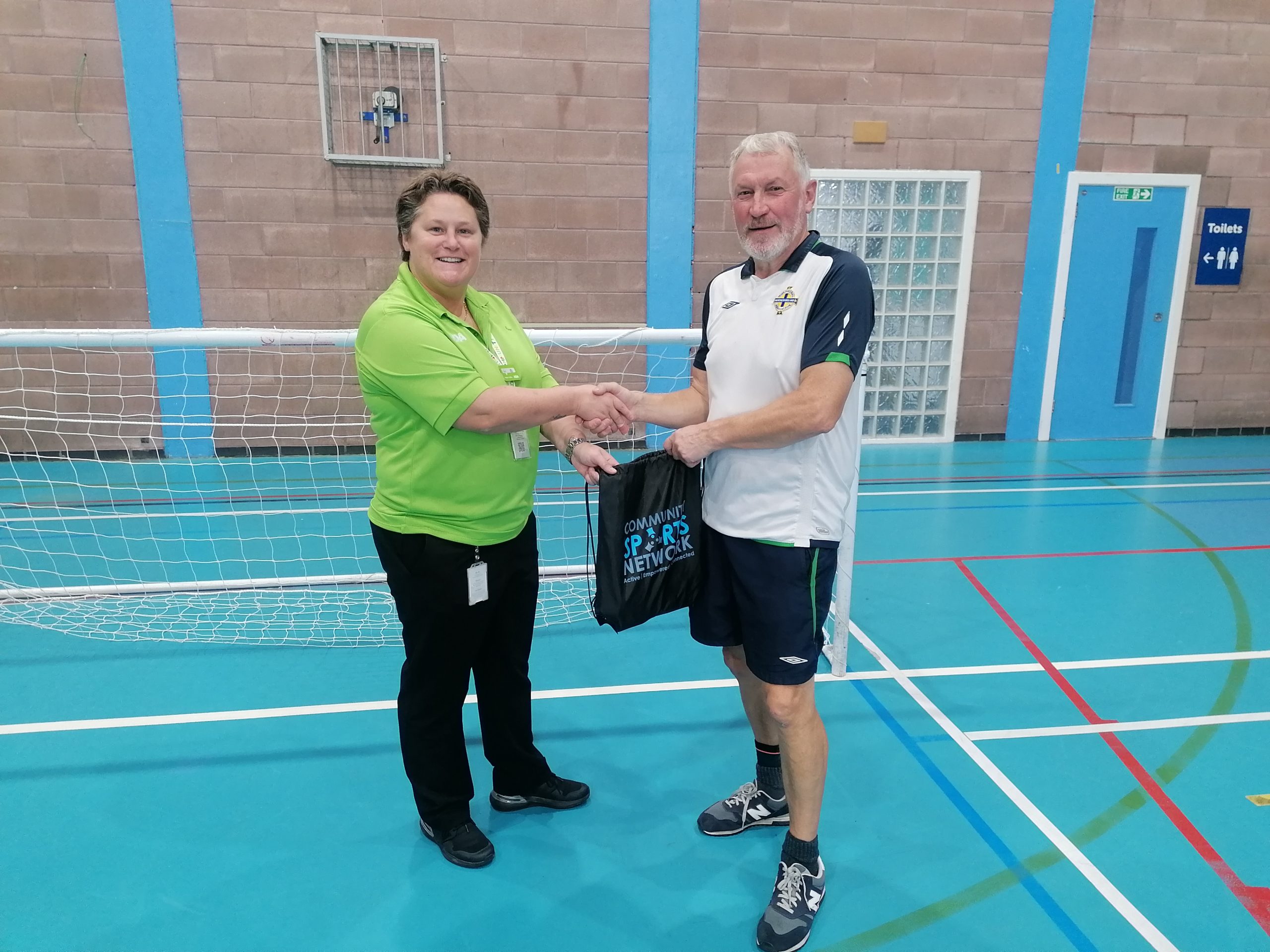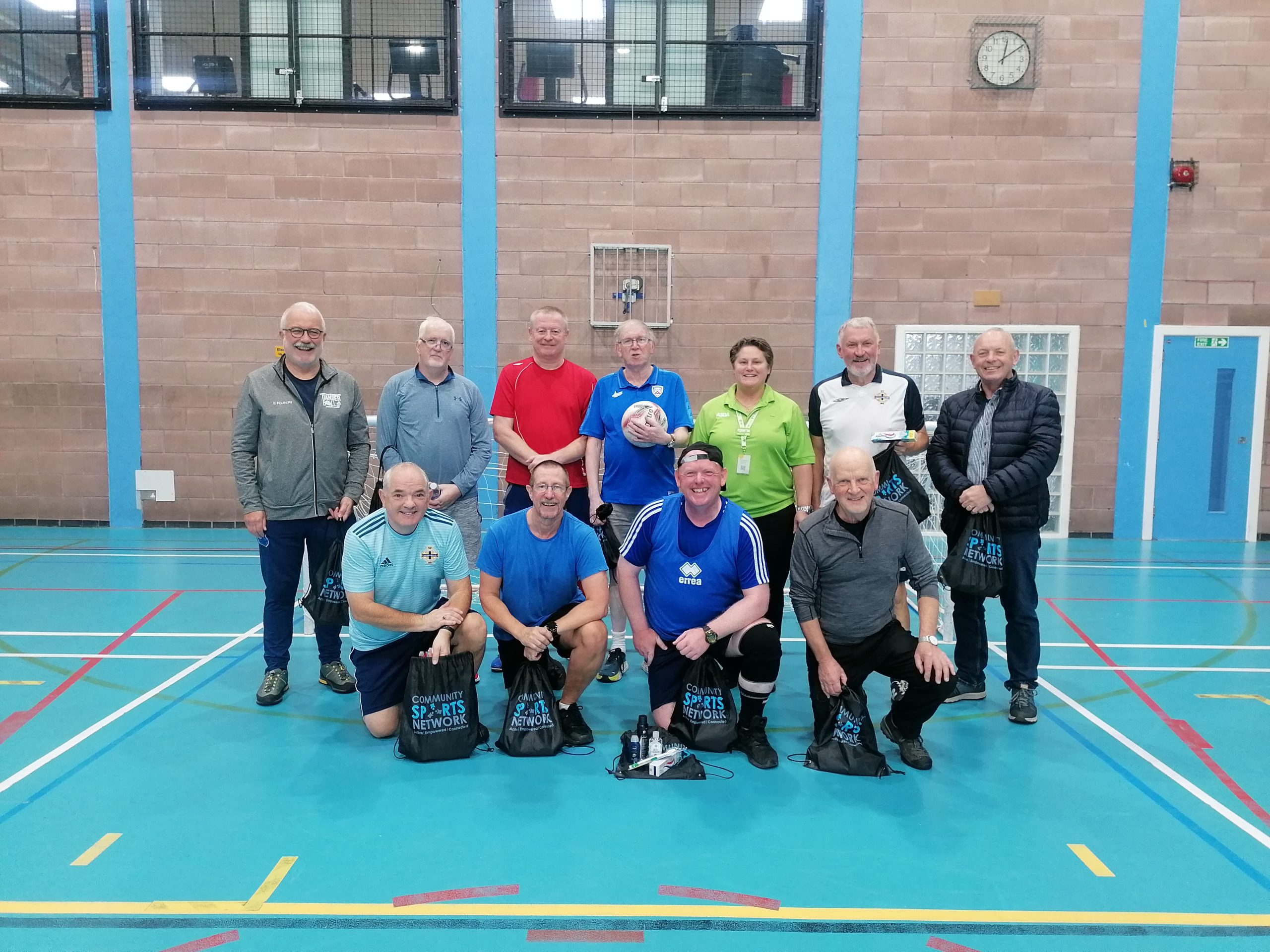 Older & Active - Cookstown
We'll be back in Cookstown this Friday for the return of our Older & Active Seniors programme. Whether you or someone you know is looking for some physical activity or just a wee chat and a cuppa☕
Come along and enjoy the craic!
Thanks to Clanmil Housing Association
Larne Danderball continues to grow ⚽
Great turnout as always this morning at our Larne Danderball group. ⚽️
With many from CALA Walking Football Club in attendance.
Remember, these sessions are open to anyone over 50 who wants to try walking football in their senior years!
Contact us for more information
#Active #Empowered #Connected
Innovation in Sports Development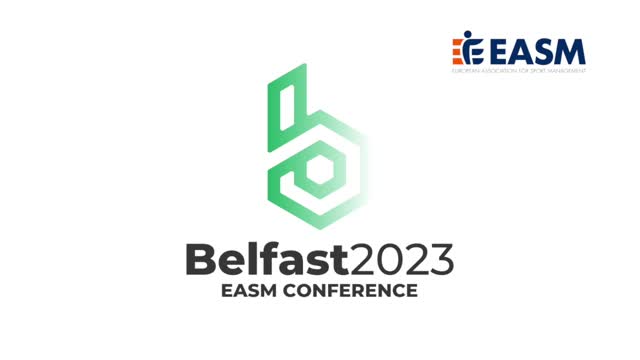 The European Sport Management Conference 2023 has been taking place in Belfast this week. Community Sports Network was delighted to take part in the Innovation in Sport for Development and Peace workshop.
It was great to be surrounded by so many like minded individuals from around the globe who like us, see the power that sport can play in community development⚽️🏀🏈🏒🏏🏉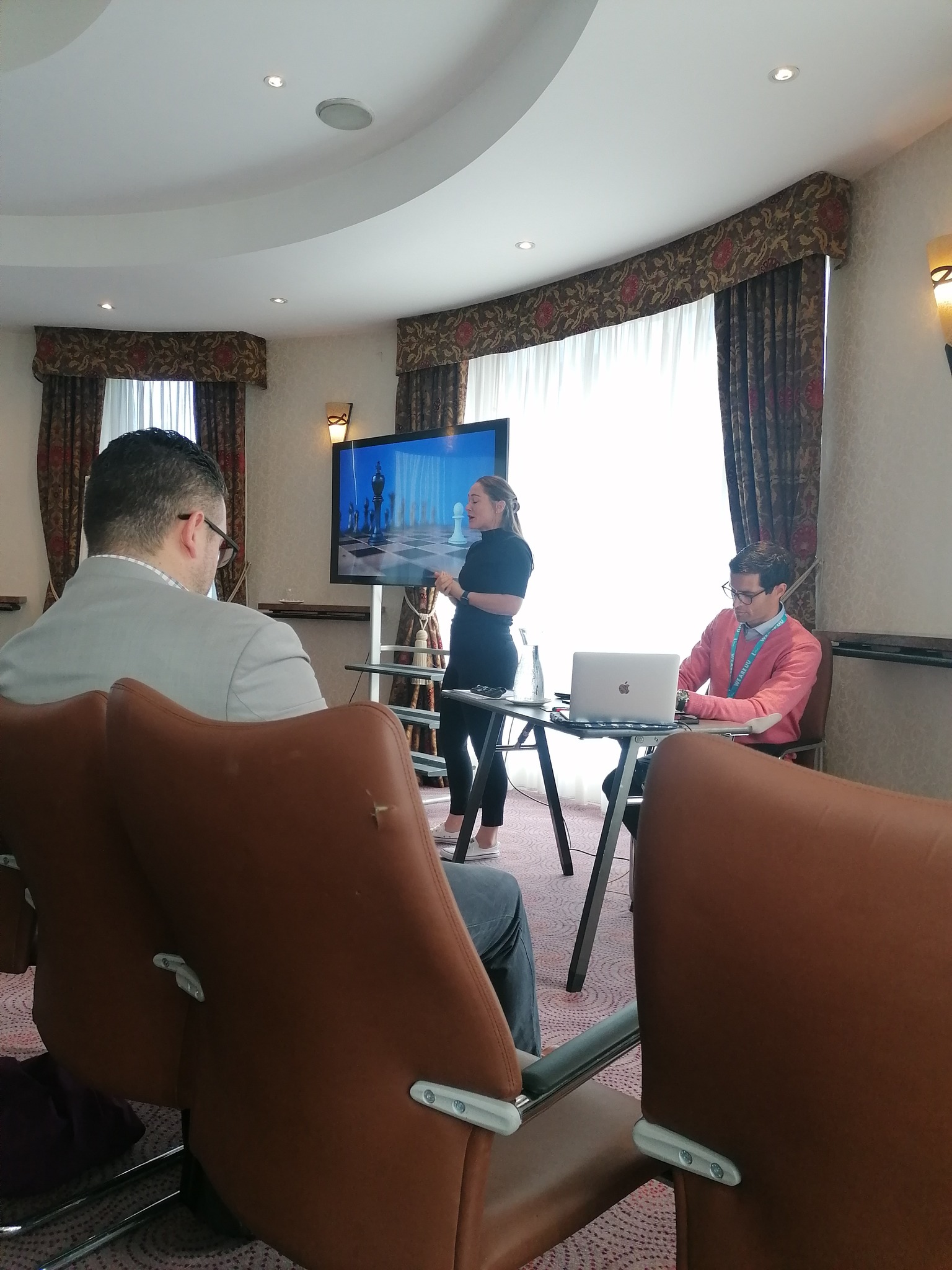 Growing the game in Northern Ireland 🏈
Our first session with another American Football Club in Northern Ireland took place this week. We are delighted to introduce our latest collaboration with NI Razorbacks Football. Touchdowns were scored, tags were made and a lot of fun was had as new youngSTARS got their first taste of what the sport of JAGTAG has to offer at the Razorback's family fun day.
We'd like to give our best wishes to Ben as he leaves us upon the completion of his Rank Foundation internship to travel to Wales to study. Ben has shown great progression in his year with us and developed into a well rounded facilitator who adapted to working with a variety of age groups and abilities.
Thanks Ben and good luck!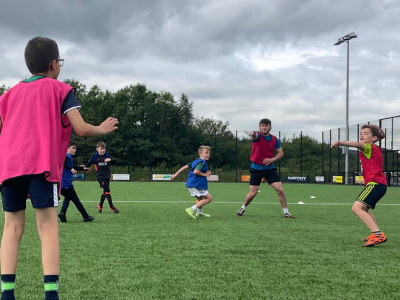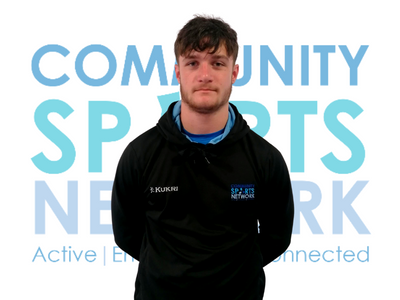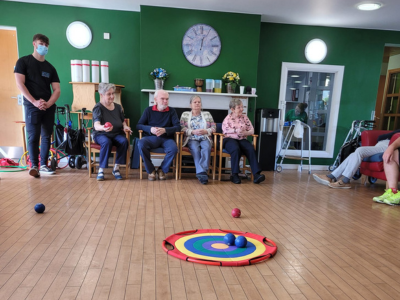 Last week we were privileged to work with the HEROS Hockey project.
The senior group channeled their inner filmmaker as they wrote, directed, recorded and produced a video to document the 'Journey of a HERO'
Greenisland BOOST Camp this week. Kids aged 5-11 trying all new sports 🏈🔴🏐
That's what summer's all about
#Active #Empowered #Connected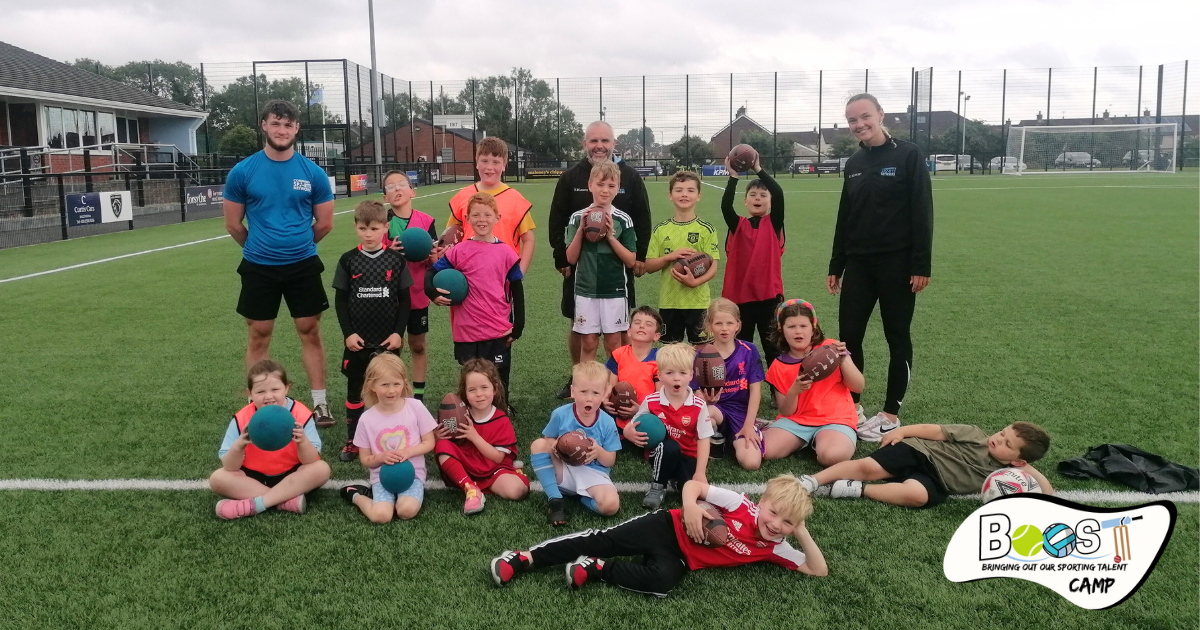 Another string to the CSN bow 🏹 🎓
After the excitement of yesterday's event, our facilitators were back to their Level 2 in Youth Work qualification today.
Thanks to Youth Action Northern Ireland for hosting and delivering such an interactive course this week👌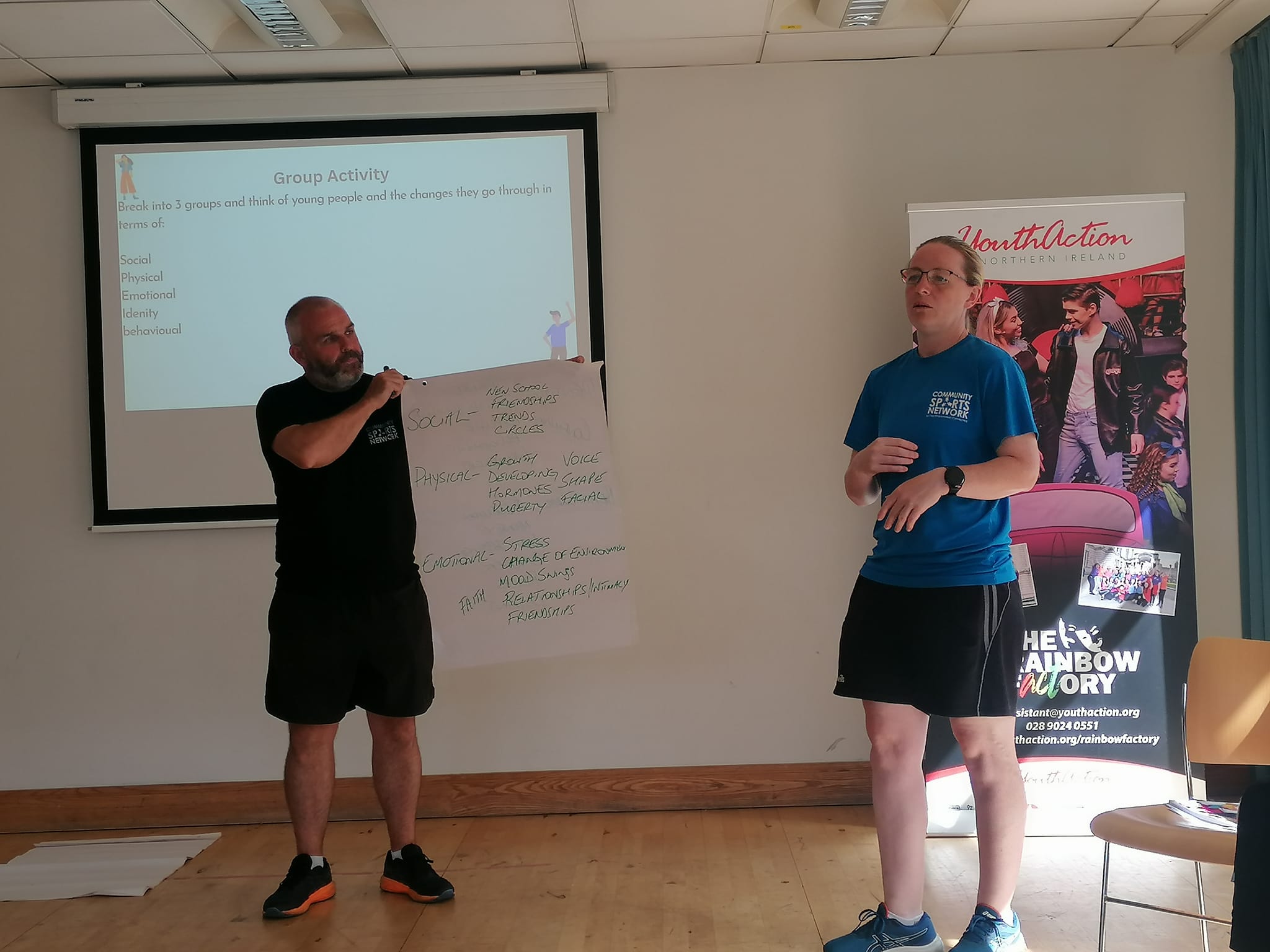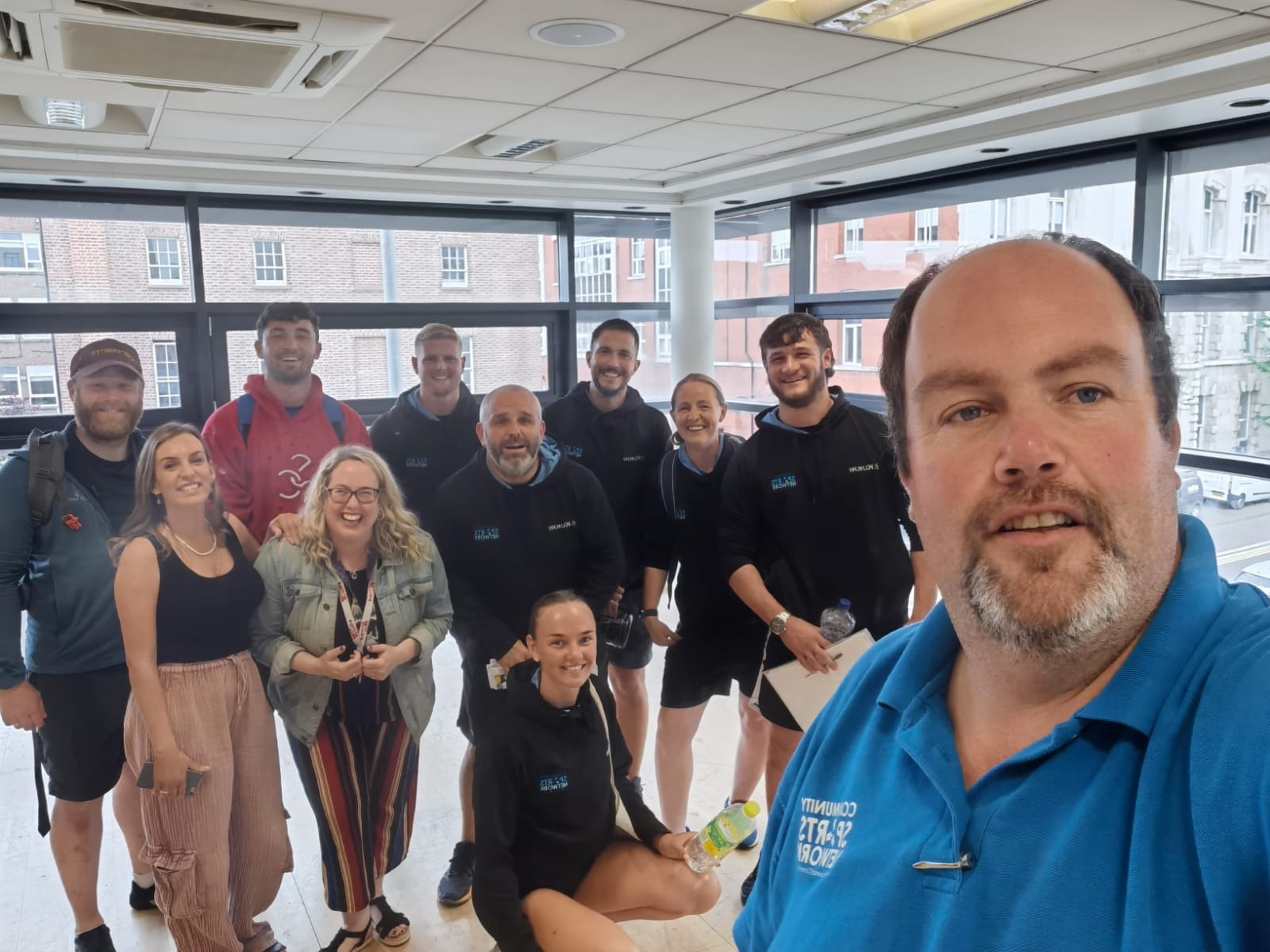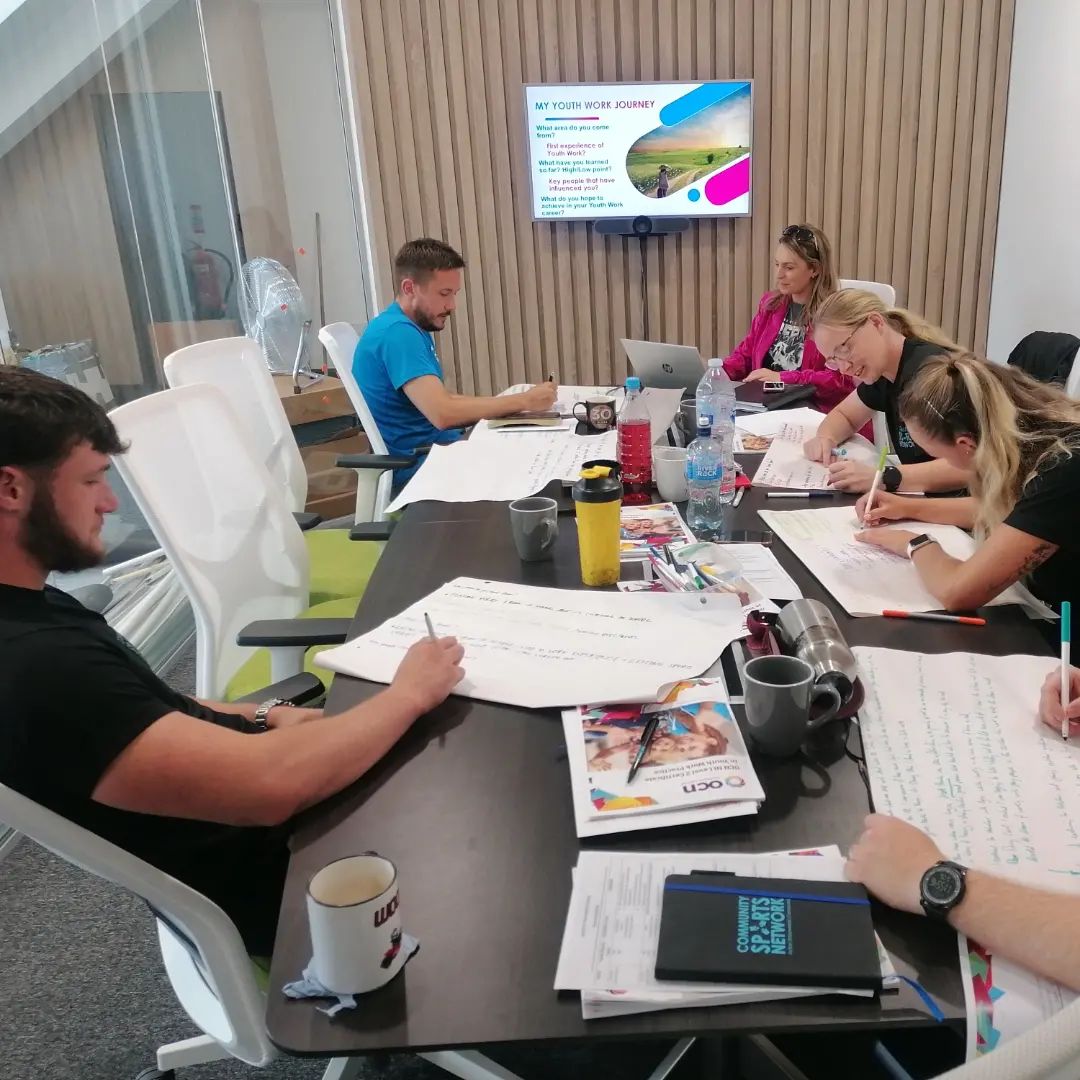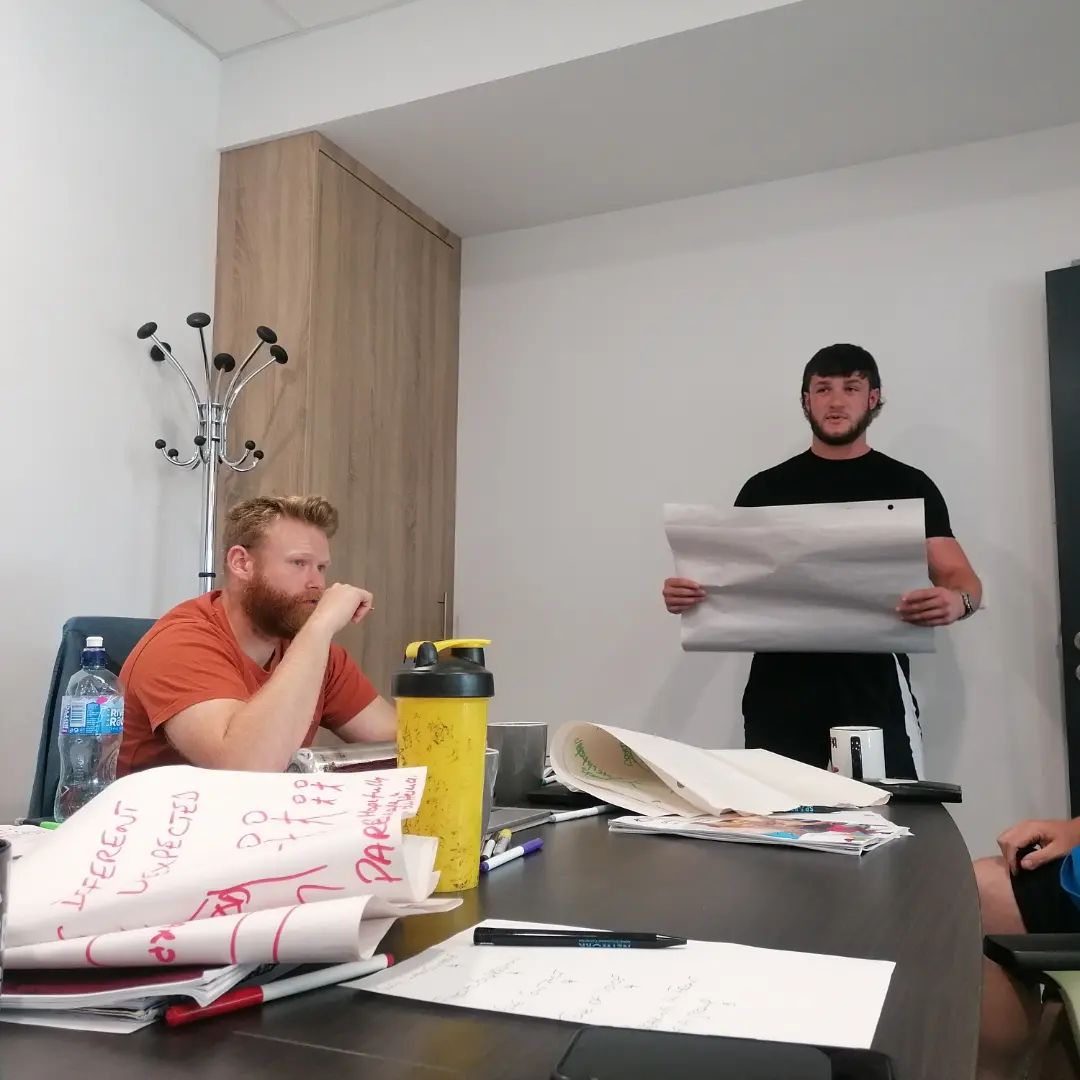 The Jag's are in town 🐆 🏈
As the official delivery partner of JAGTAG in Northern Ireland, Community Sports Network worked alongside Jaguars UK to create a community event that allowed primary school children to meet 3 of the NFL's current stars; Devin Lloyd, Jamal Agnew and Josh Allen.
The night before the community event the 3 players took part in a Q&A workshop hosted by Sky Sports NFL at the MAC in Belfast city centre where American football fans from Ireland attended and got to ask the guys everything they want to know about life as an NFL star.
Then, an incredible day at the community event took place. Devin, Josh and Jamal were great with our school kids and joined in with lot's of fun drills and games🏈
It's great to see the commitment that the Jags have to growing the game here and hopefully it inspired the youngsters too👌
Thanks to the Belfast Knights and Causeway Giants for their support at the event and beyond.
#DUUUVAL
Active Mentoring - Work Experience

Well done to our recent work experience students Harrison, Ellis, Emma, Garrett and Chris. The guys were a great help to our facilitators and gained experience of coaching sports to a wide range of age groups and abilities.
You know where we are if you need anything guys👍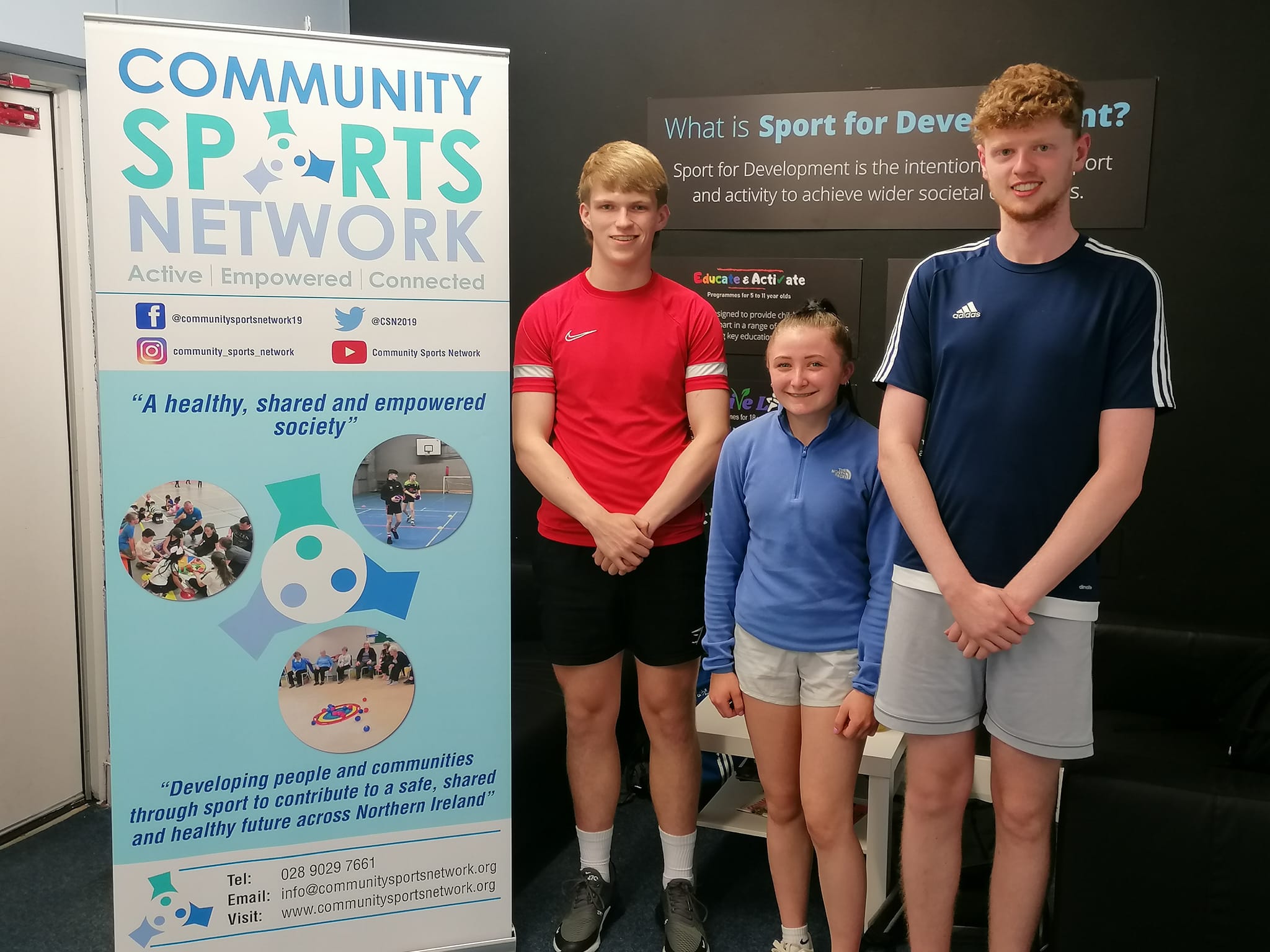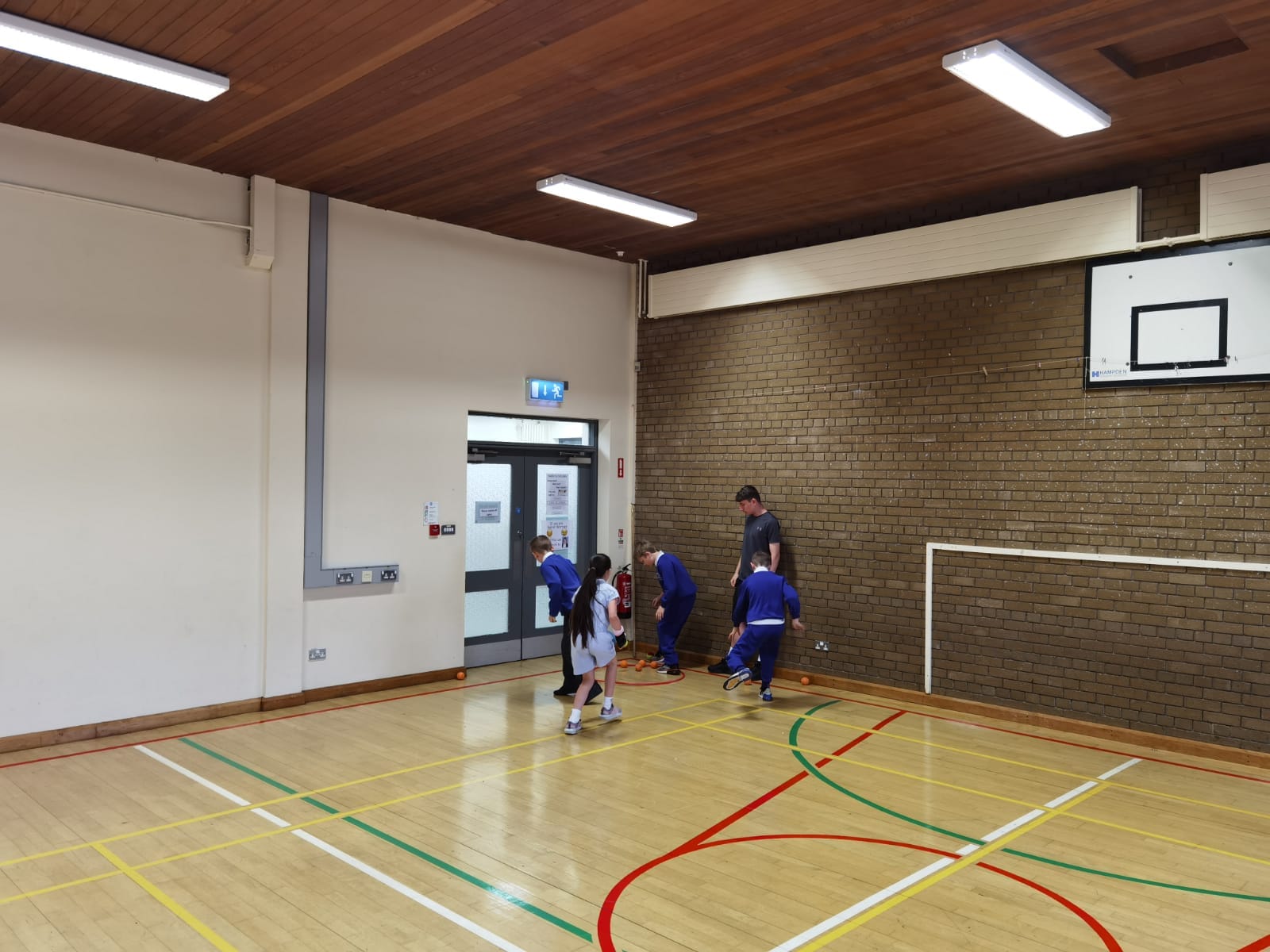 As part of Community Sports Network's continued support for Men's Health Week, we hosted a Danderball tournament and health fayre at Avoniel Leisure Centre. The day was a great success with around 75 participant's spread across 7 teams competing in friendly competition throughout the day.
Halfway through the tournament we took a break from play to head up to the health fayre. This consisted of health professionals and local community representatives who were on hand to provide quick health screening tests and signpost participants to further information on any health questions they may have.
Thank you to all who supported the event.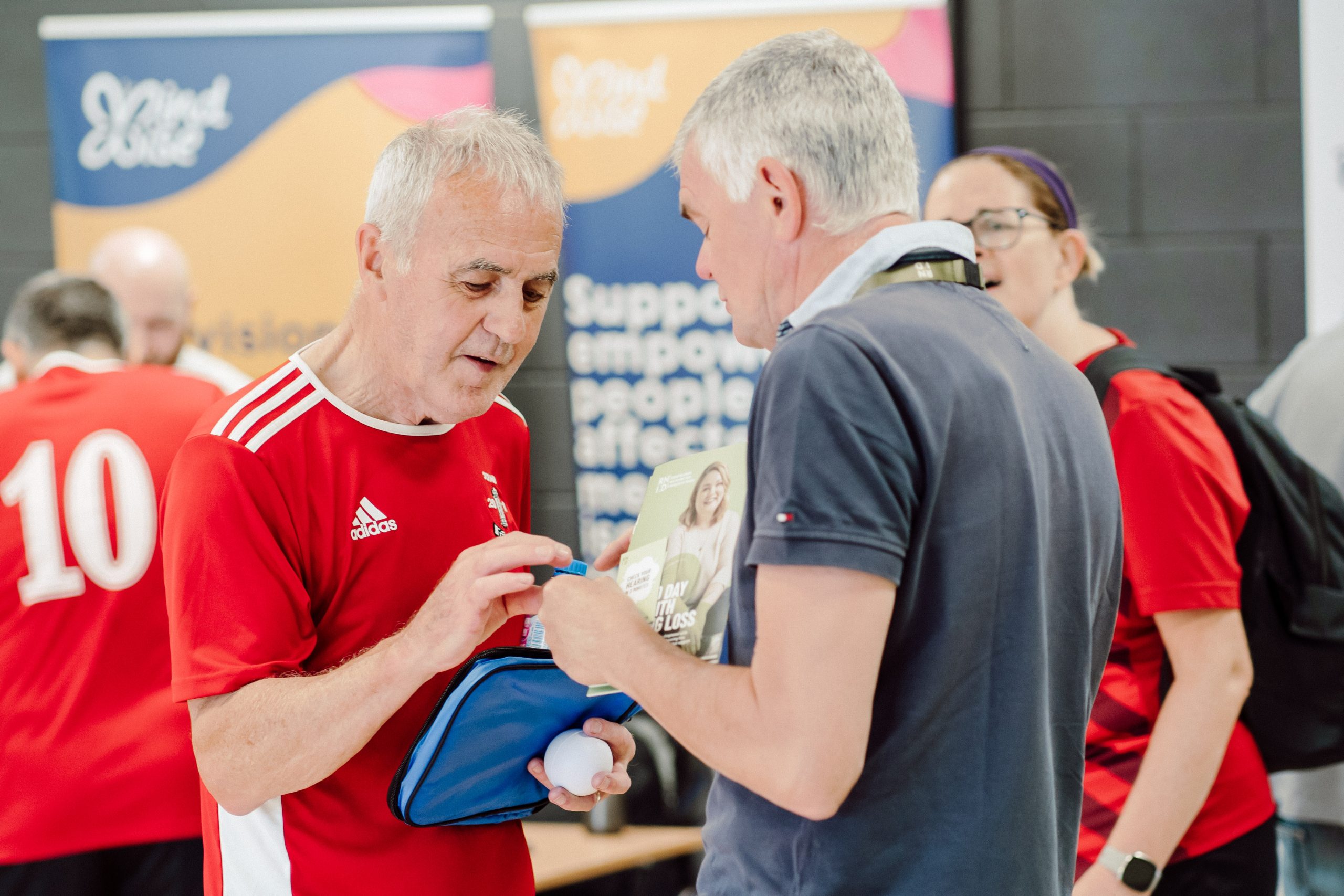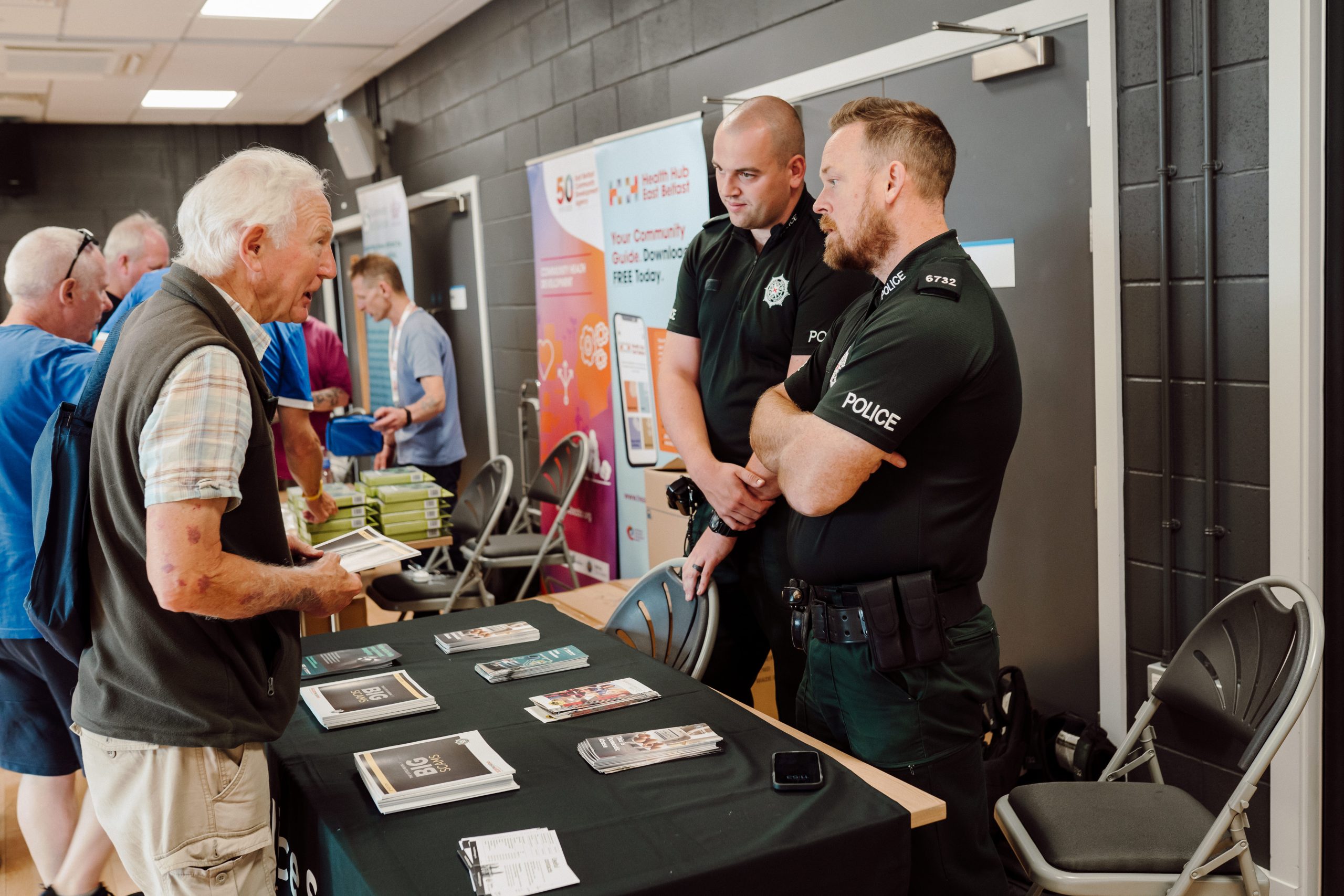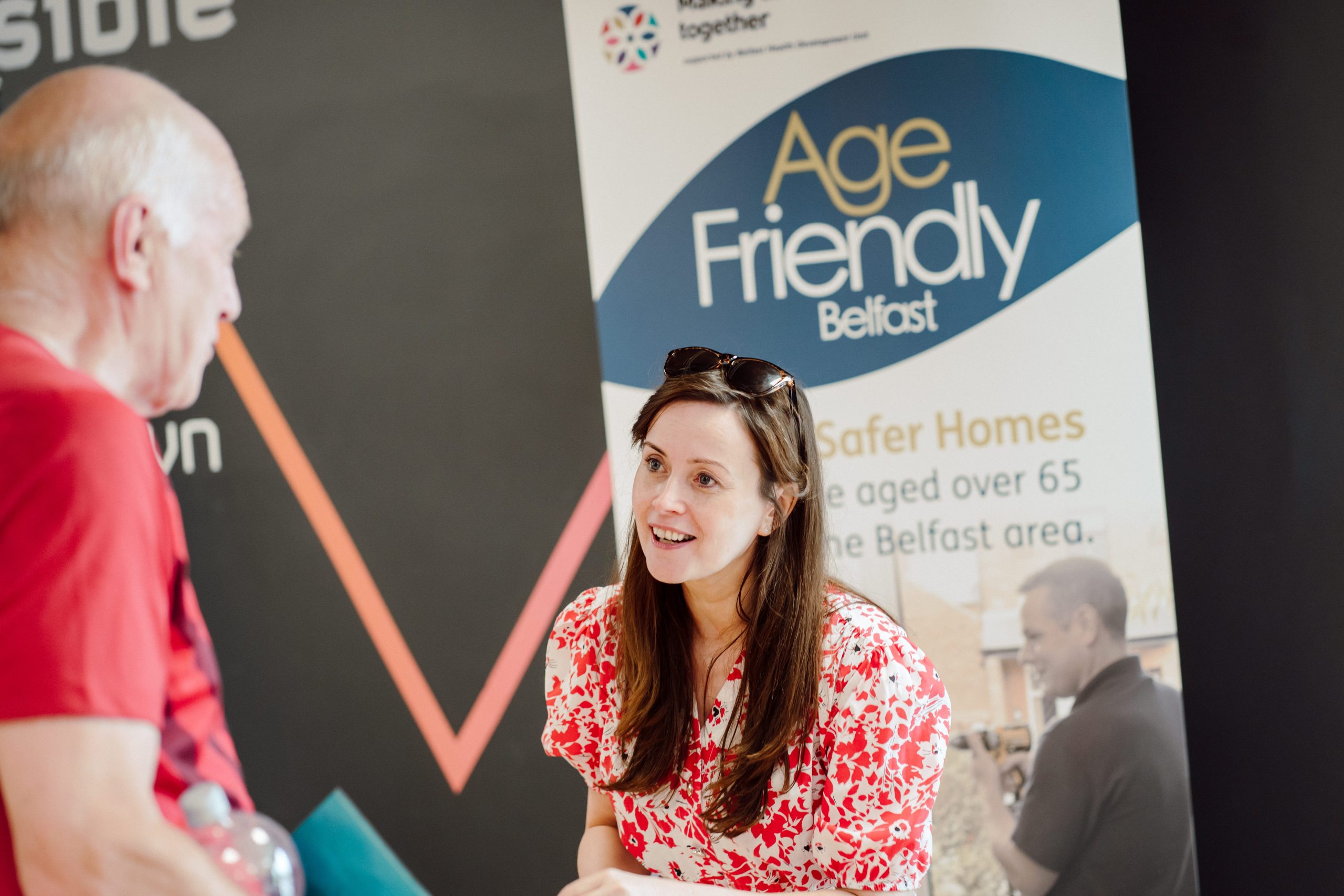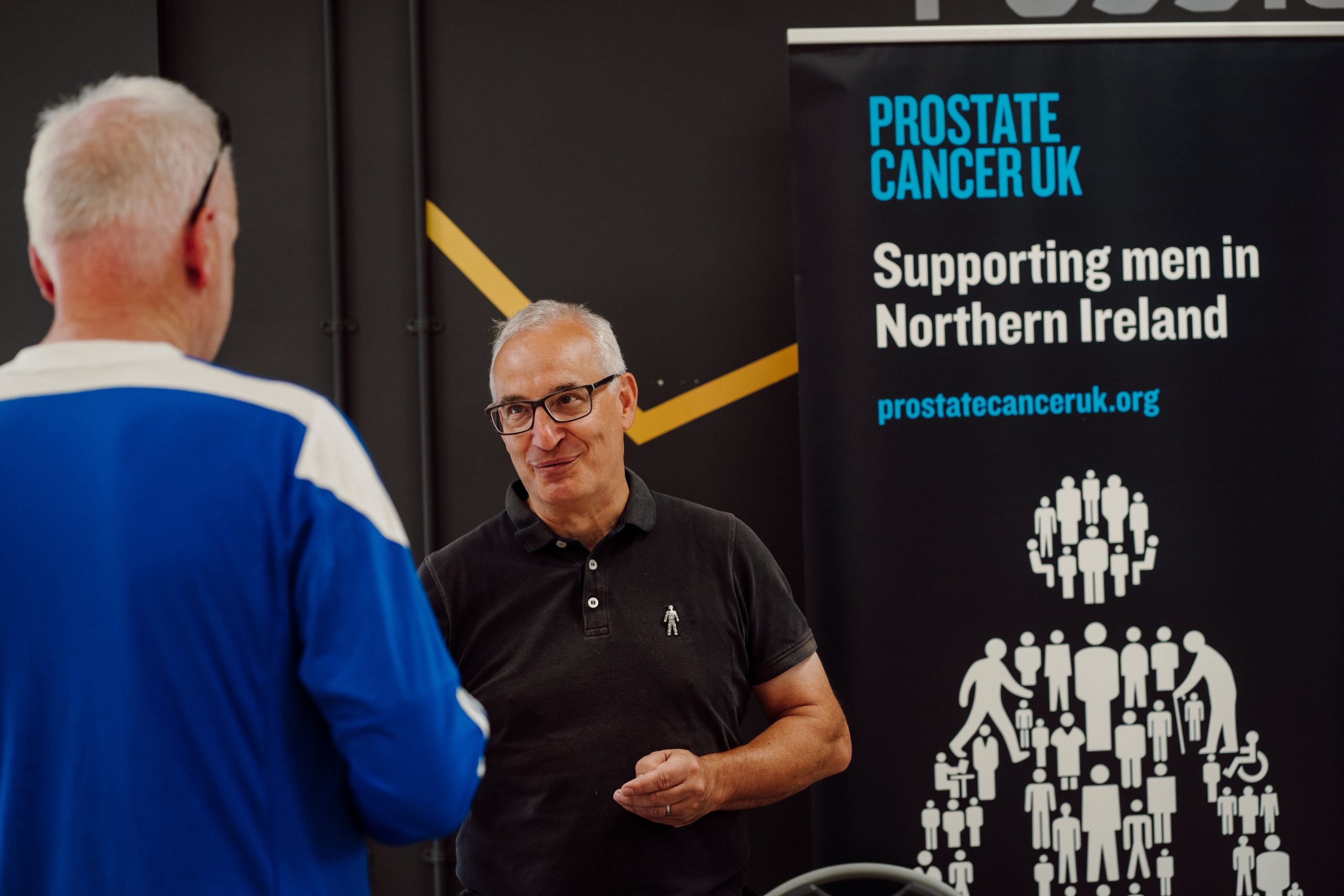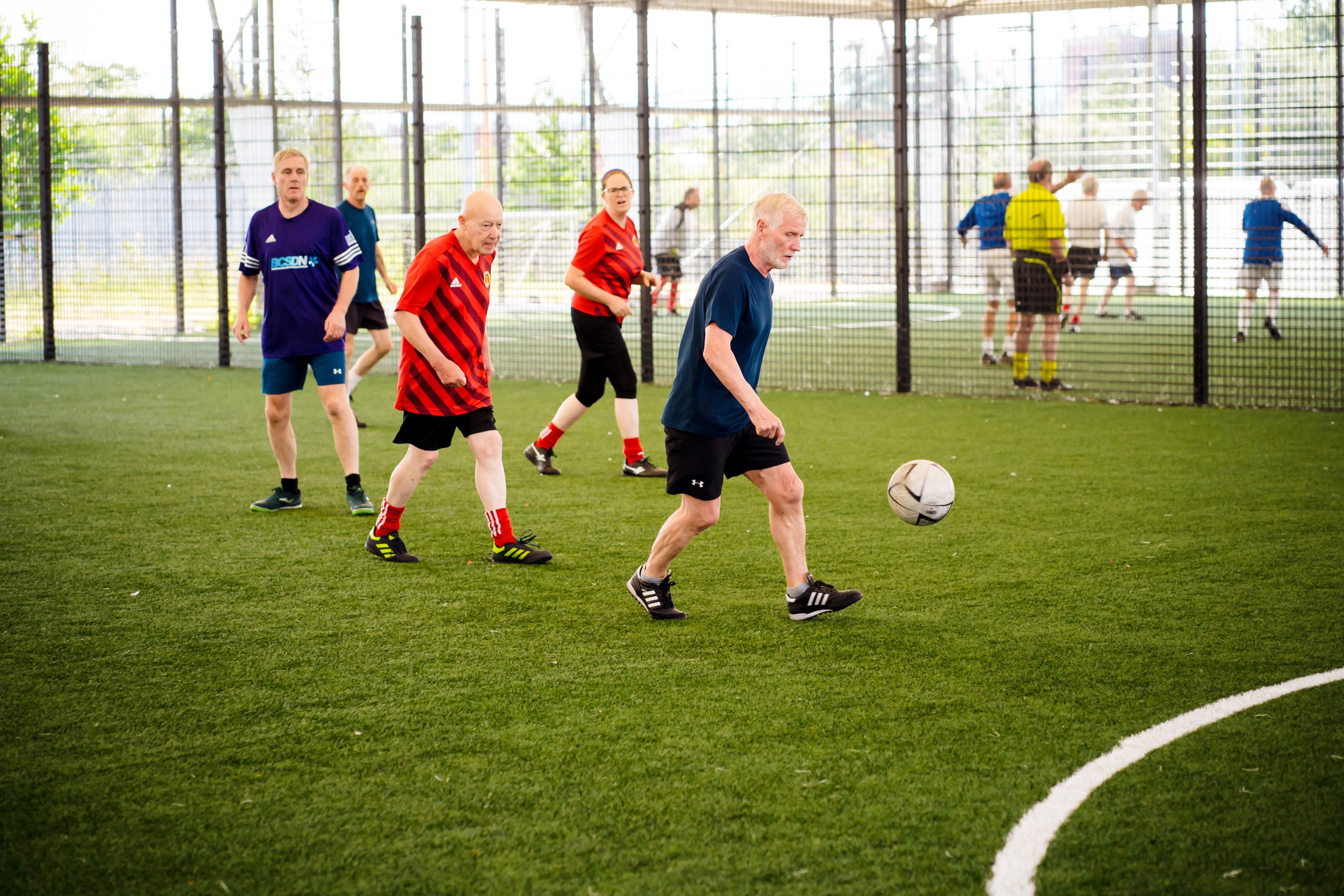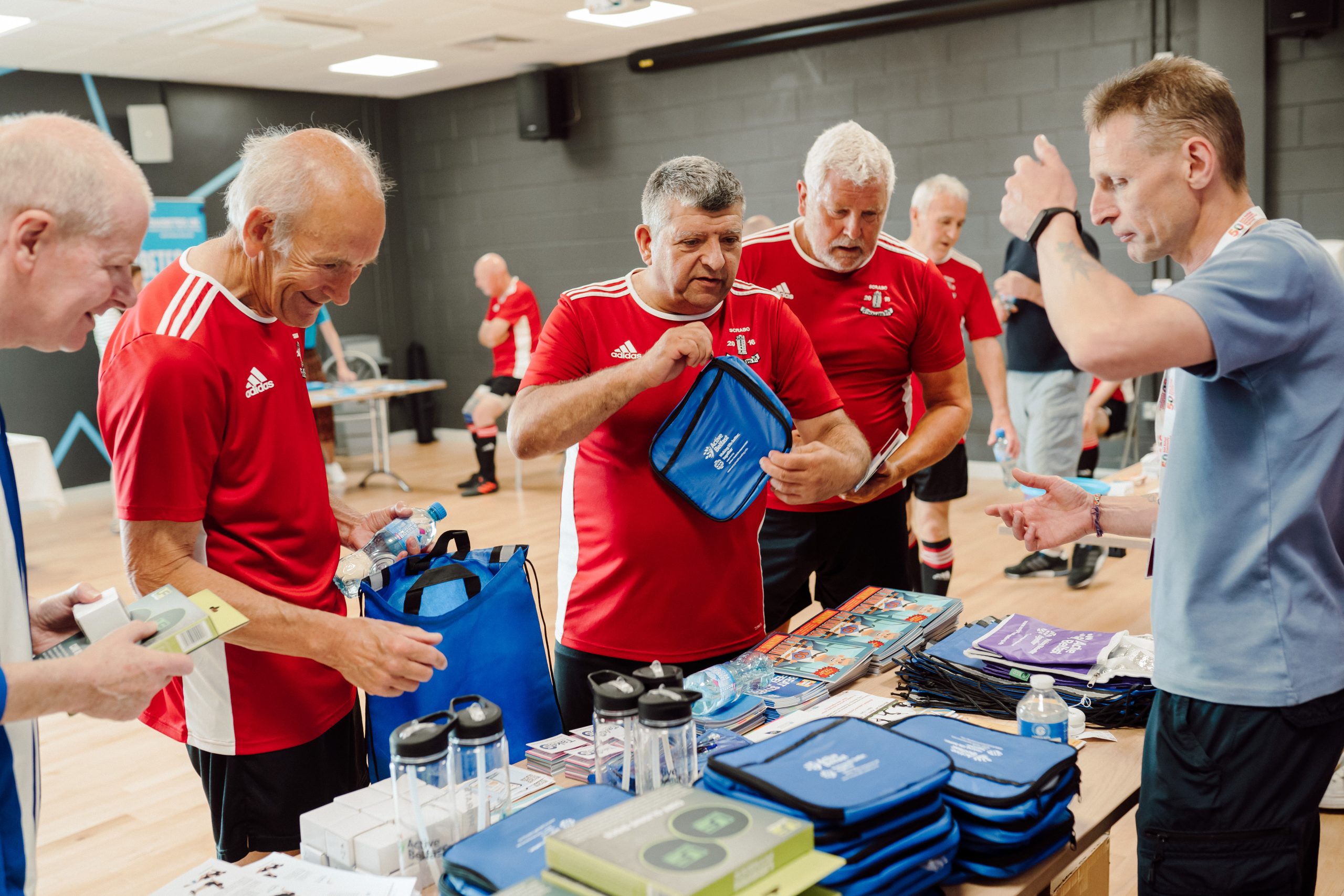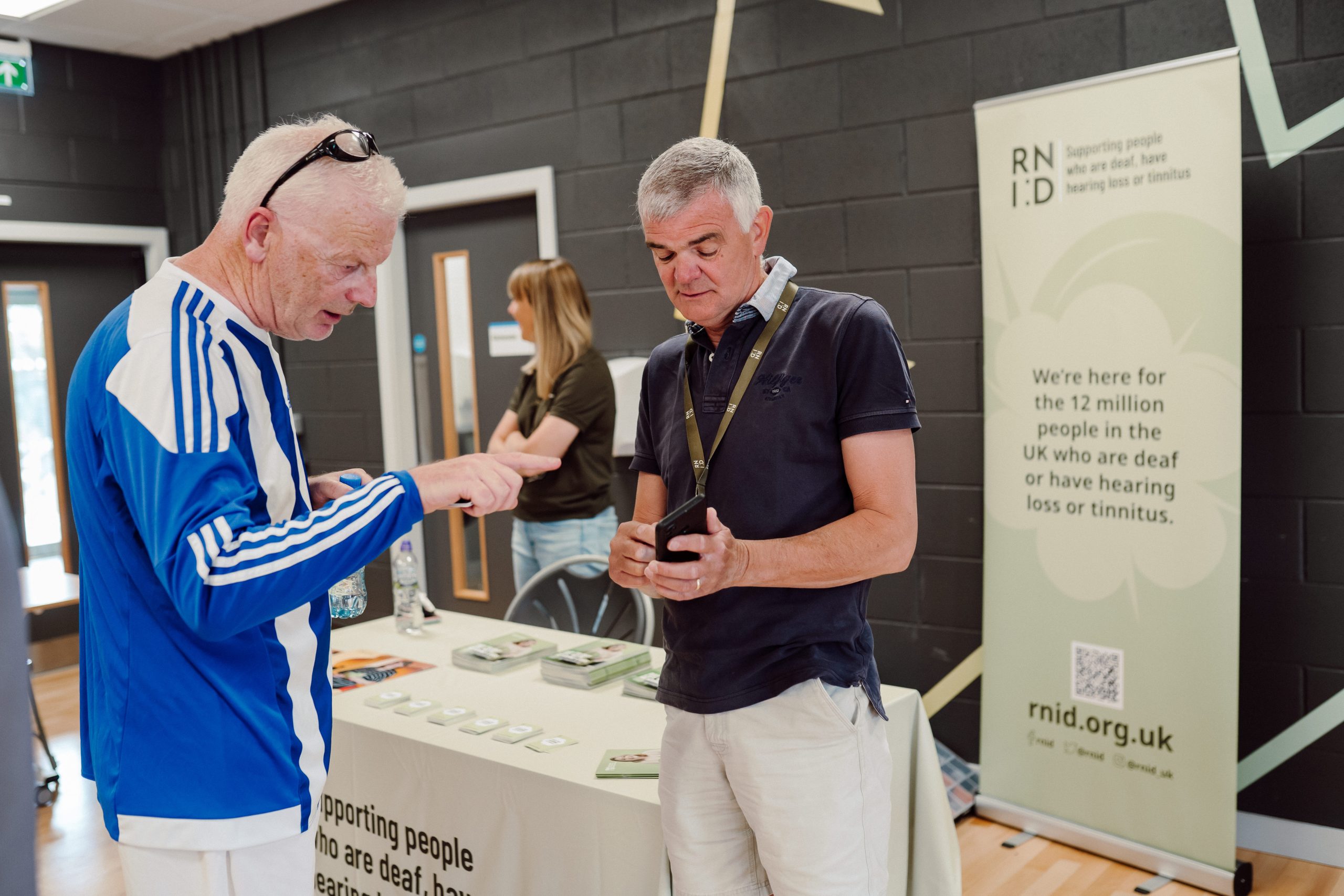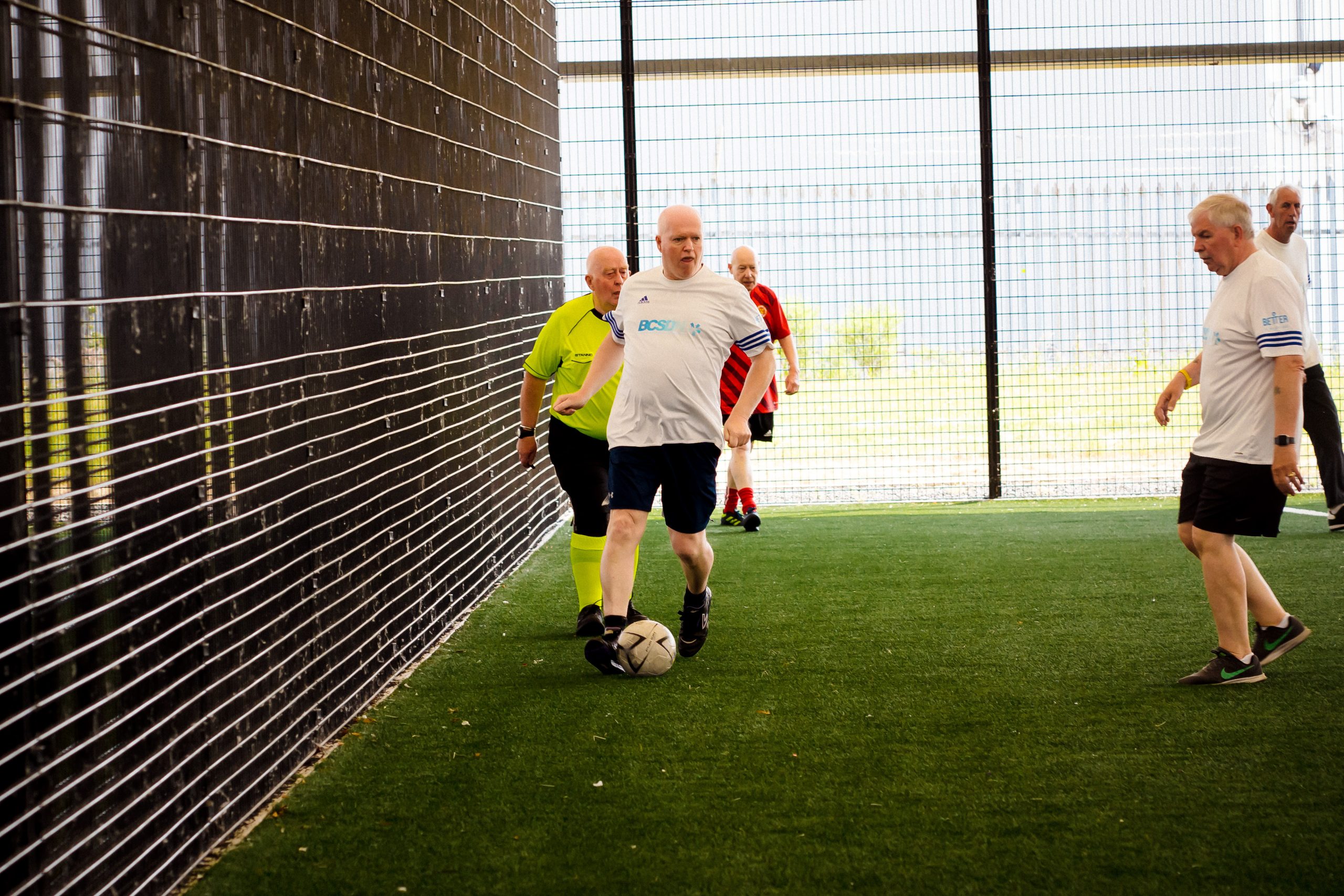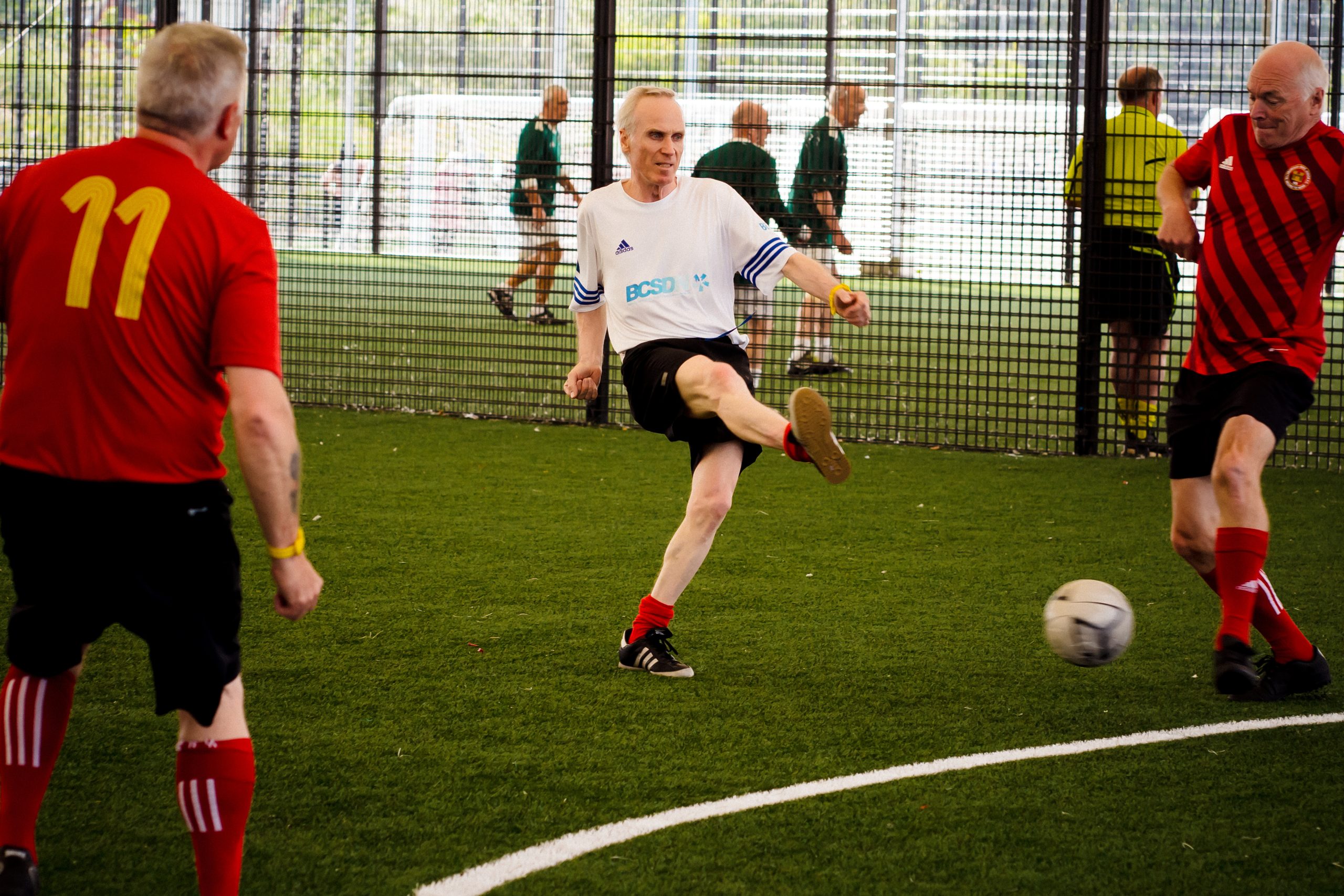 Touchdown in sunny Belfast 🏈🌞
Brilliant conditions today for our JAGTAG schools round robin event played at the home of the Belfast Knights! 🏈🌞
Euston Street, Orangefield, & Harding Memorial Primary School's showed off their recently acquired American football skills in friendly matches against each other.
The event was staged at the home of the Belfast Knights at Malone Rugby Club where we will be running a JAGTAG programme for 10-12 year old's on Sunday 11th June & Sunday 25th June.
Sign your child up now by contacting marketing@communitysportsnetwork.org
Who knows, we might have just seen the next Trevor Lawrence!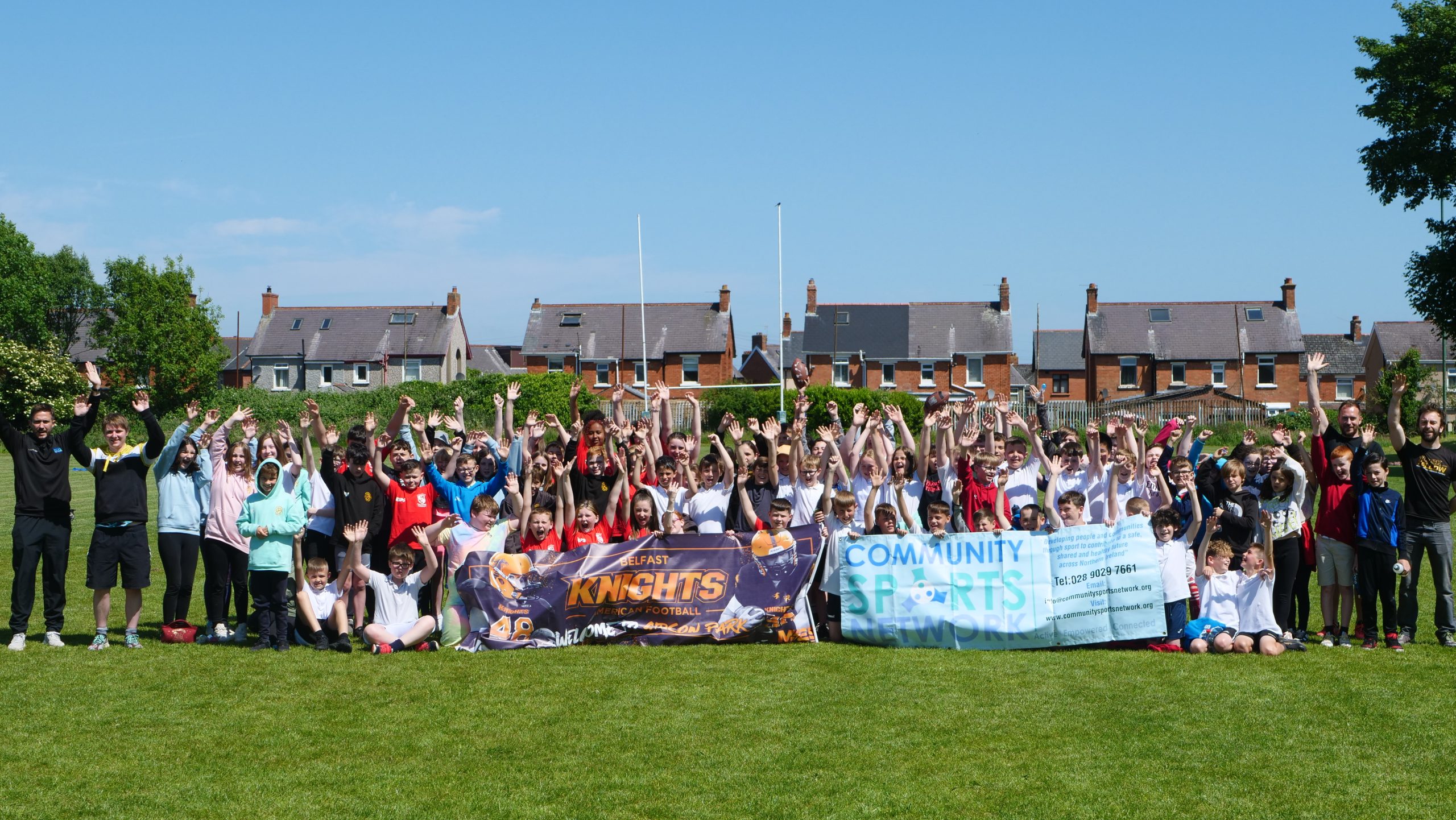 Return of the BOOST ⚽️🏈🏉🏏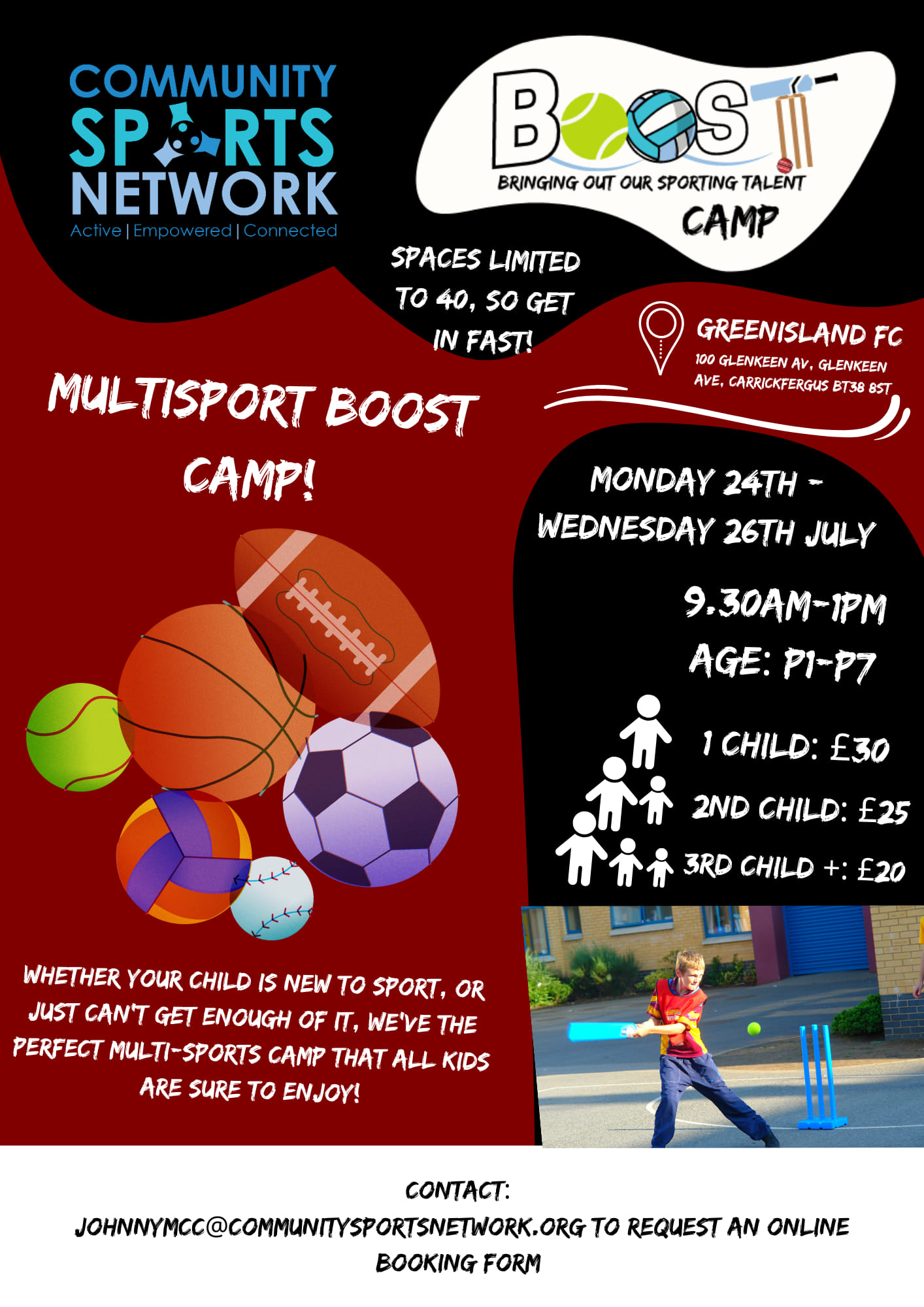 Our BOOST Camps are back again this summer and this time we are bringing it to Greenisland 😎
Get your kids booked in for 3 days of action packed sporting activity in July!
Monday 24th July - Wednesday 26th July
9:30 - 13:00
Greenisland Football Club
Offer:
1 child: £30
2nd child: £25
3rd child +: £20
Be quick, as spaces are limited! 👇
Email johnnymcc@communitysportsnetwork.org for a booking form
Caring Breaks Wednesday's
Another great Wednesday night session with the Caring Breaks group!
We played lots of team games and held mini competitions and had such a great time doing it!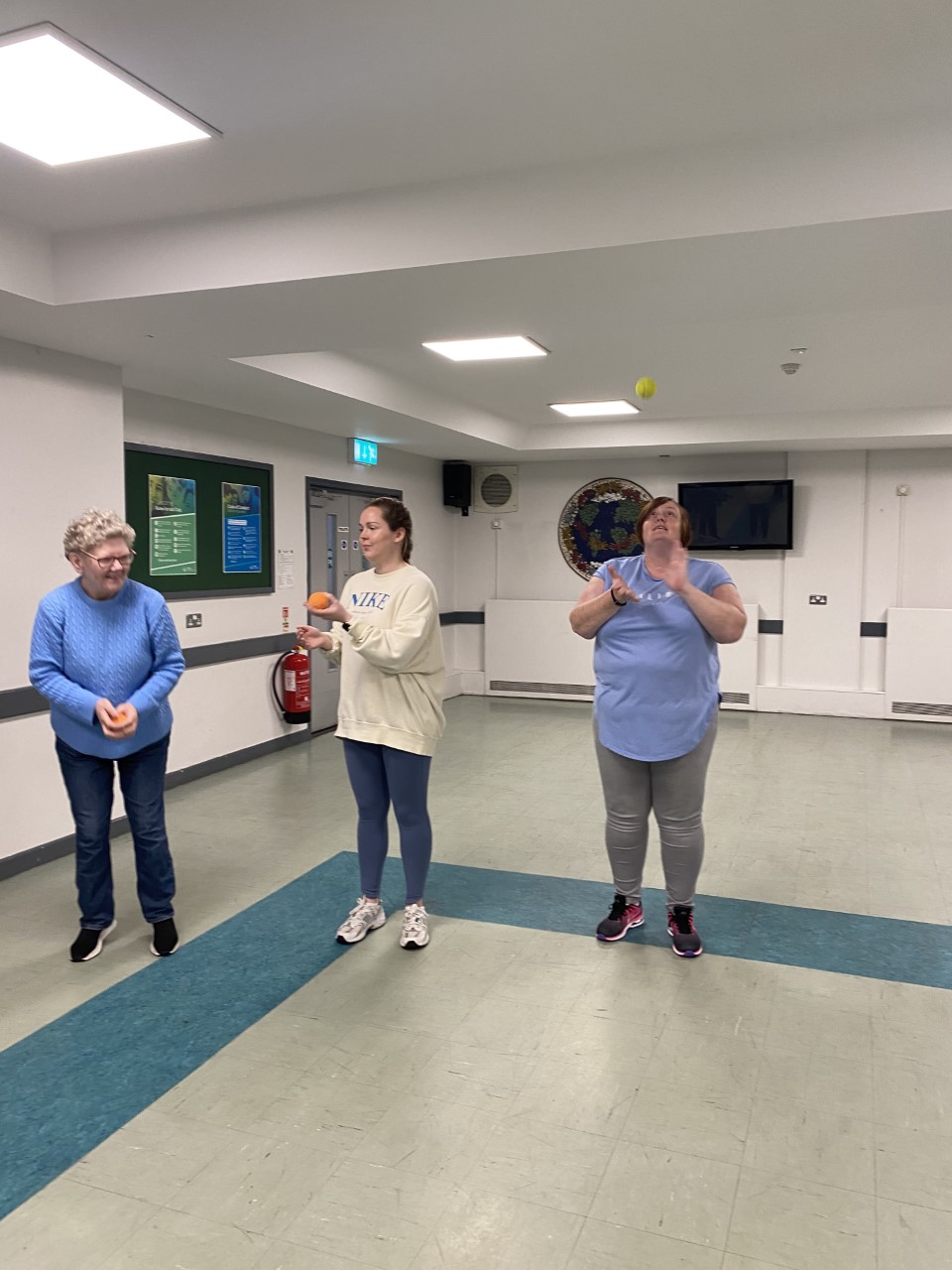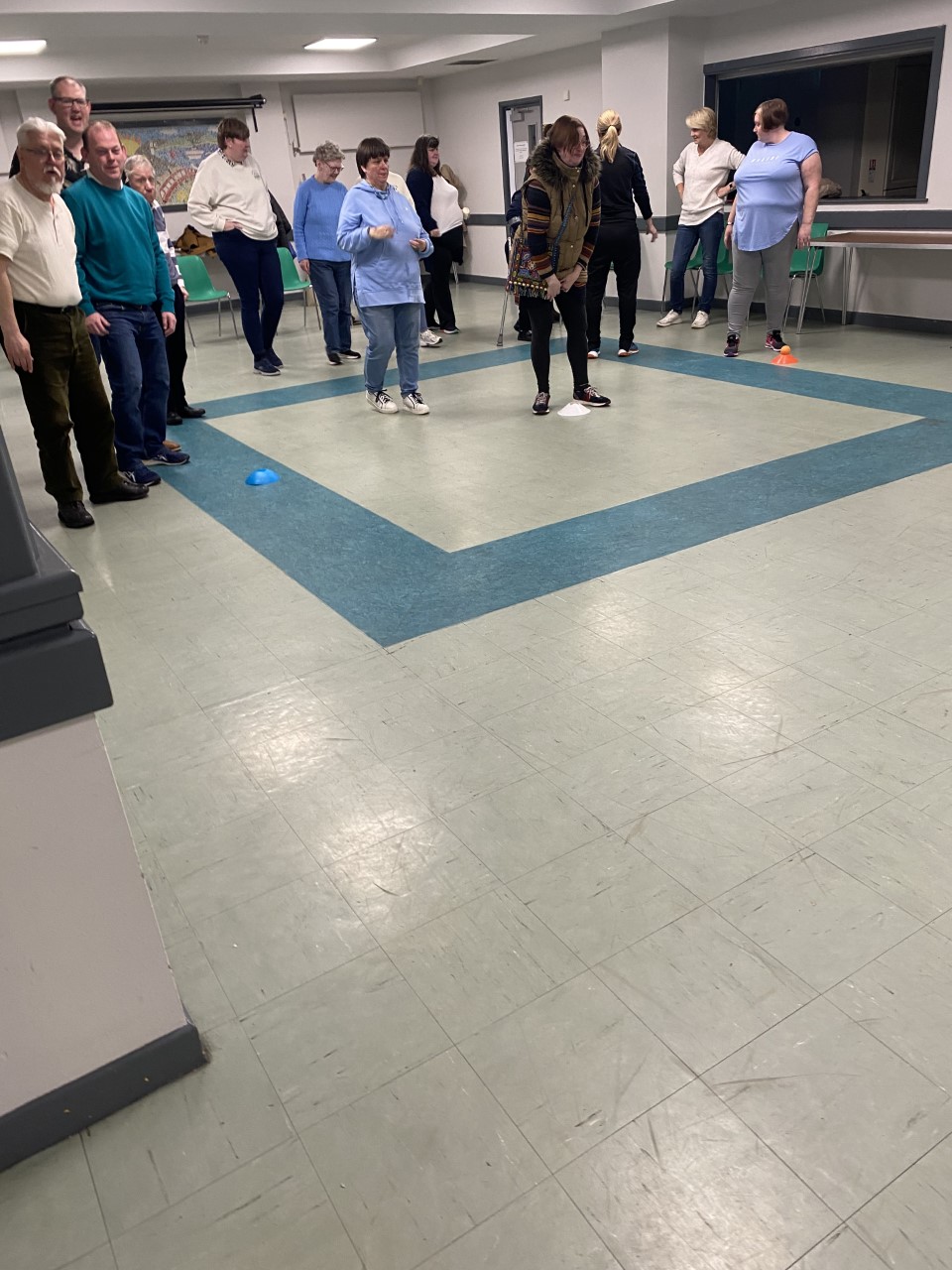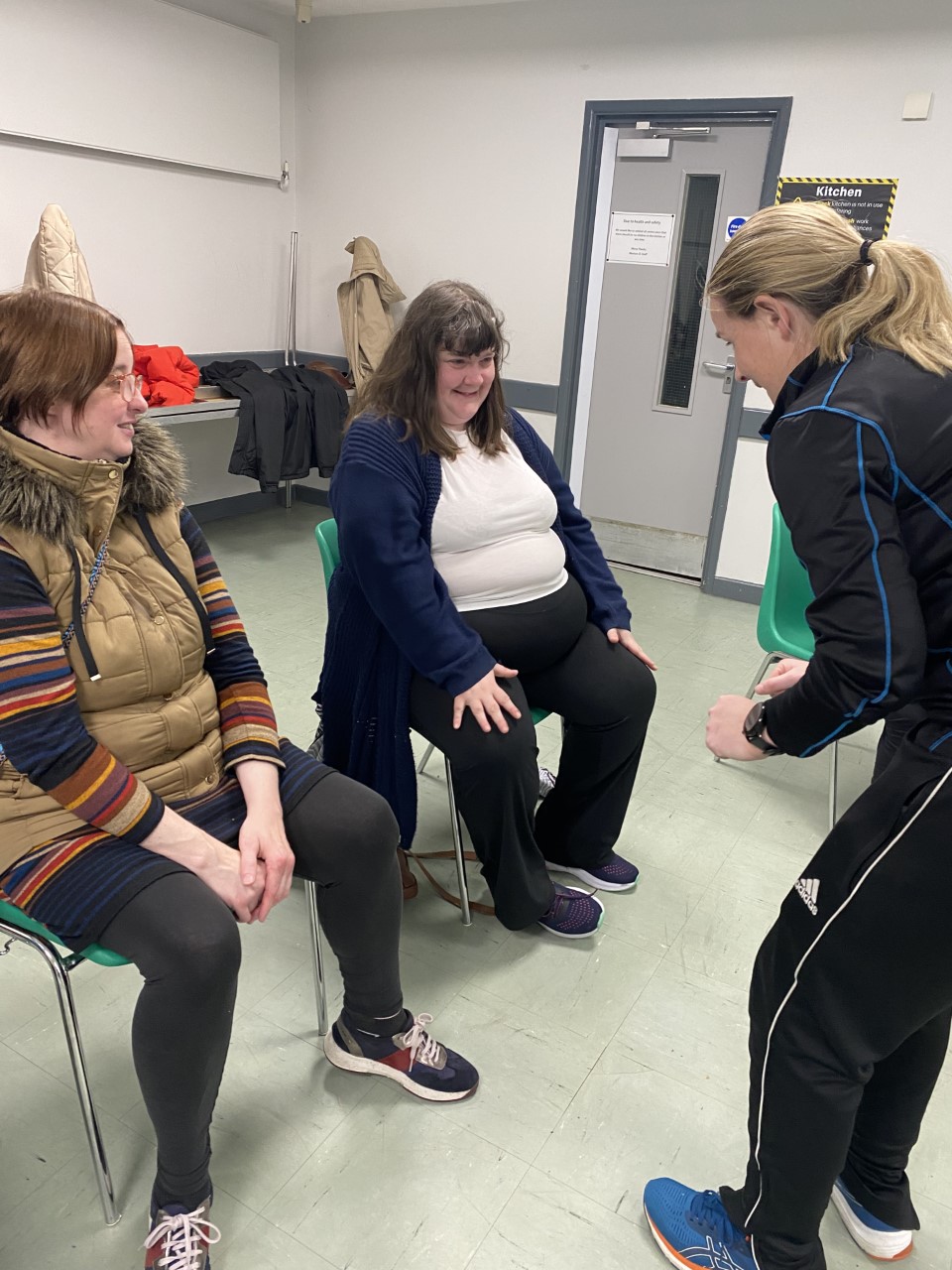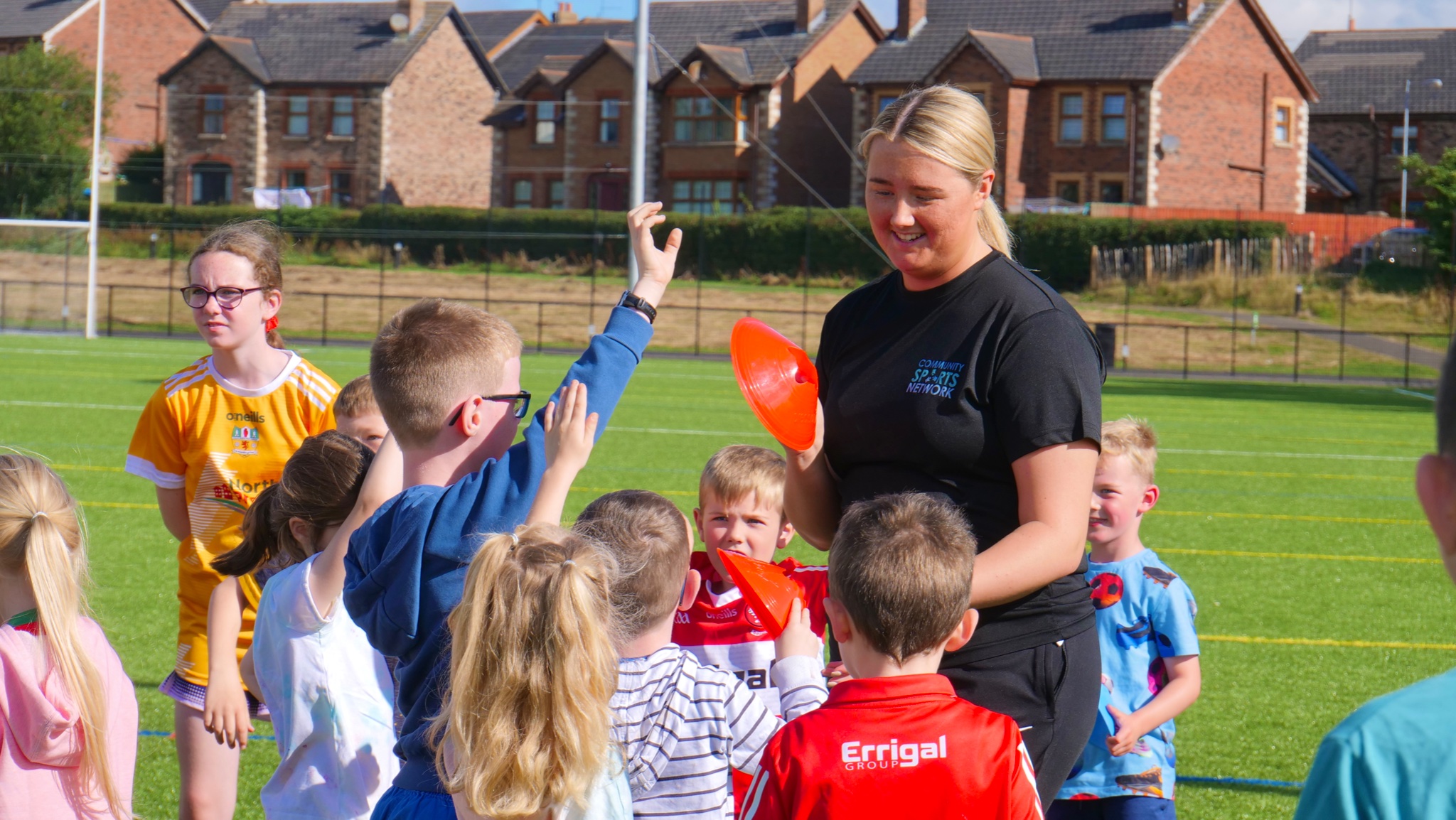 Applications are now open for our 2023/24 internship positions.
Become part of our vibrant team of facilitators and take the next step in your career development.
Visit the Active Mentoring page of our website for an application form:
www.communitysportsnetwork.org/active-mentoring/
A weekend to remember for our Sport4Development Facilitators Emma and Ciara, with Emma winning coach of the year on Friday evening, and Antrim LGFA being crowned National League Divison 4 champions today for the very first time🎉👏
Well done girls!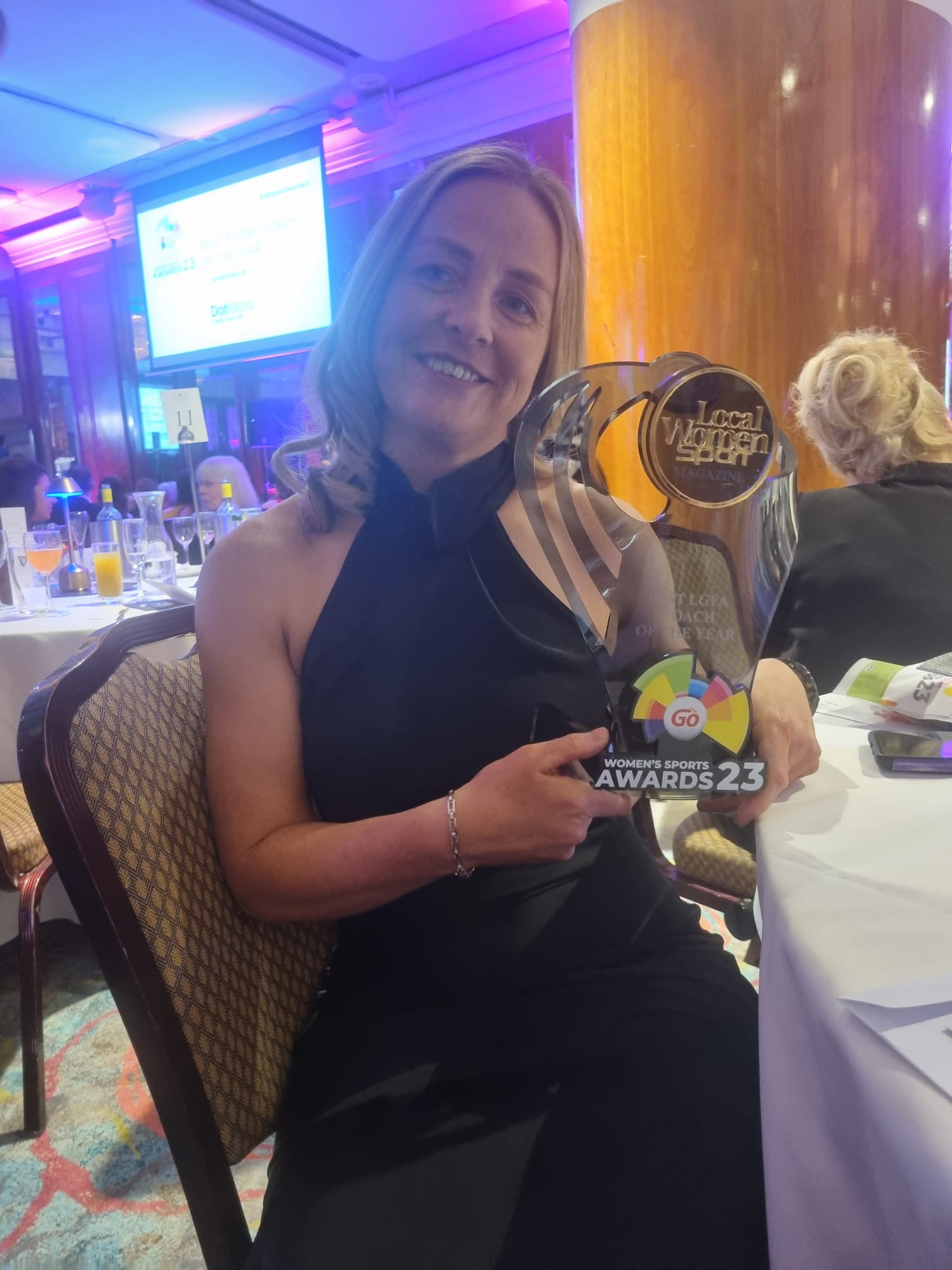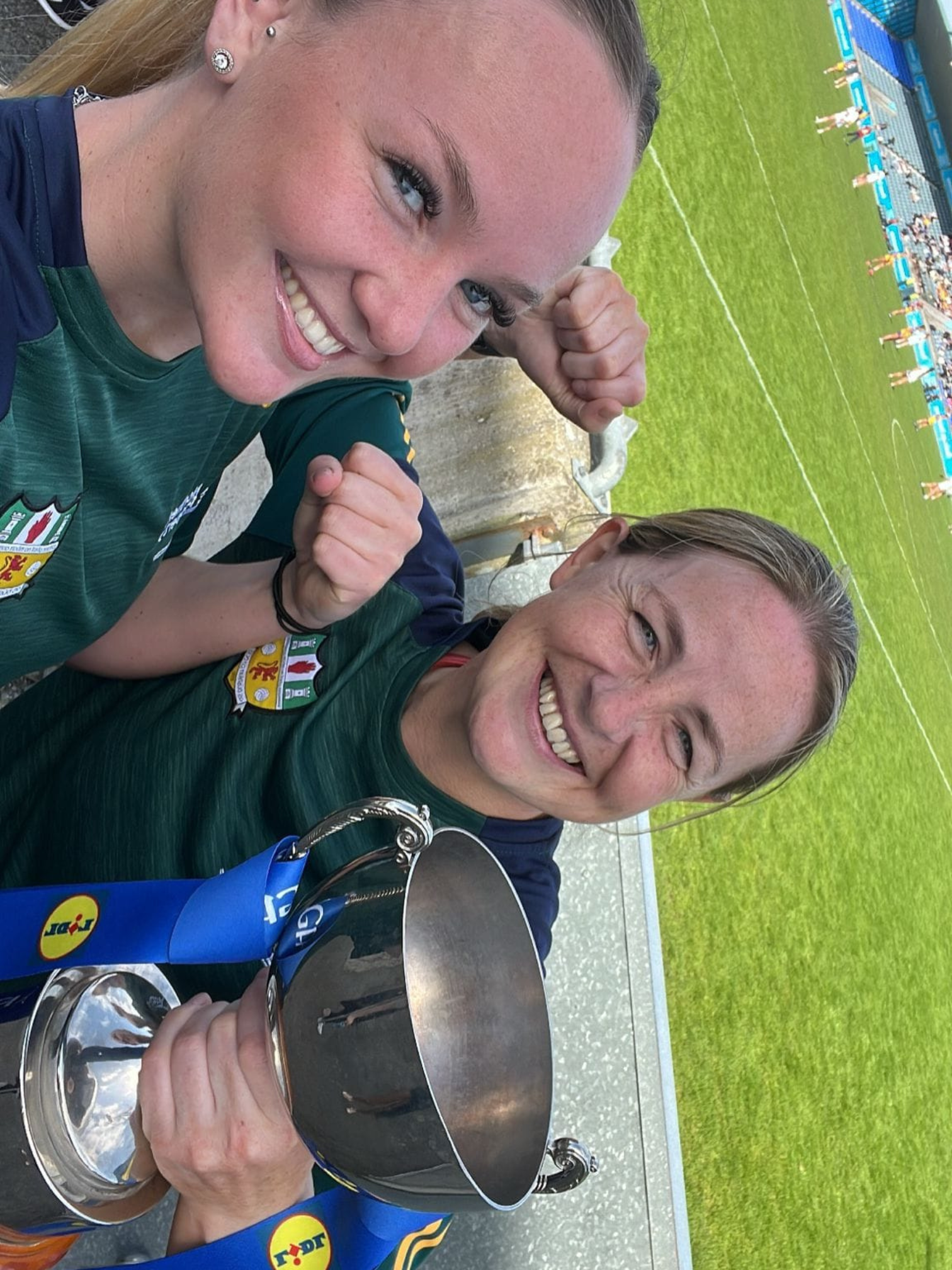 It was great to meet such a motivated group of young people conquering fears and embracing new challenges over at Belfast Activity Centre today! 🛶🚵‍♀️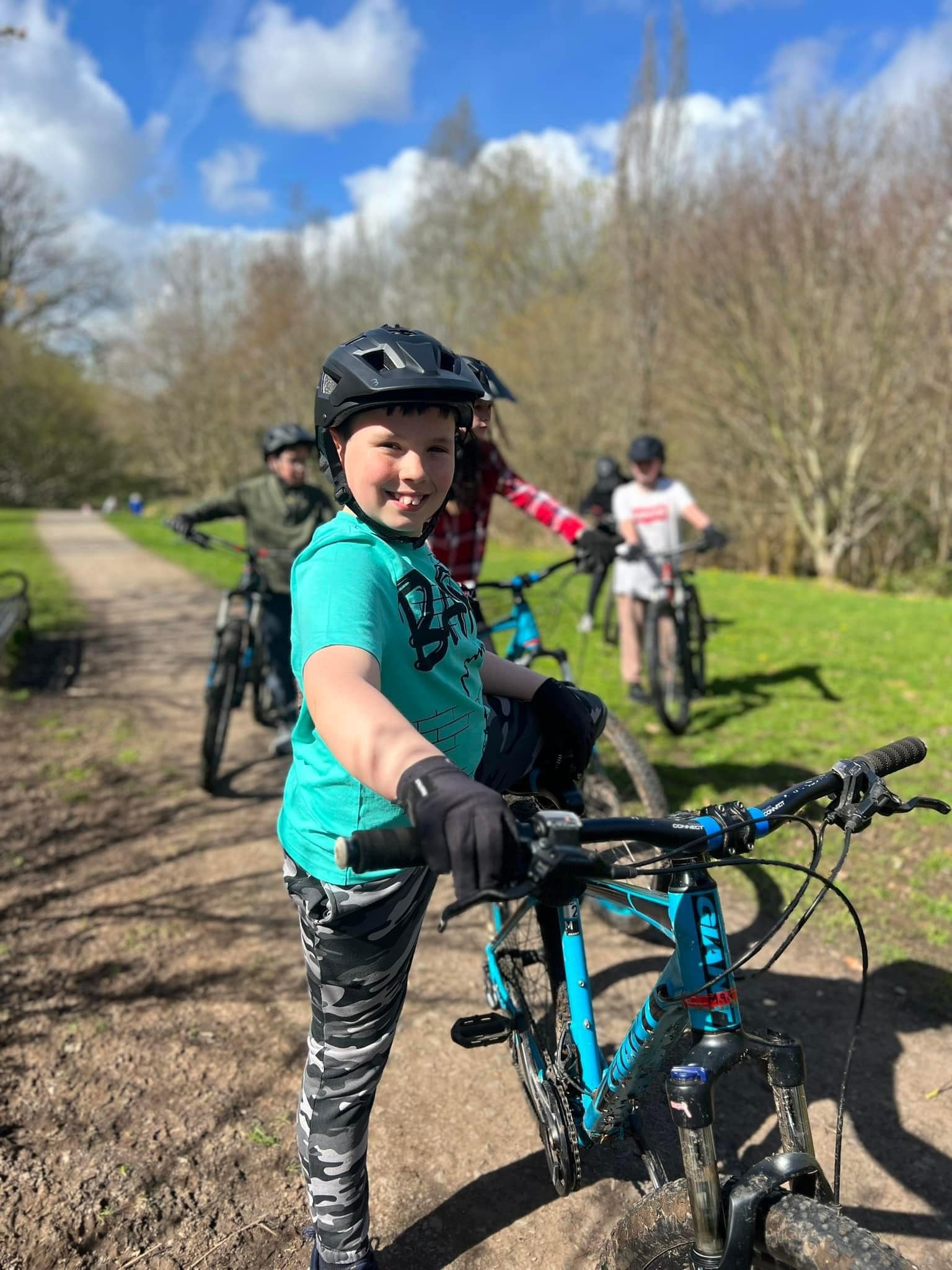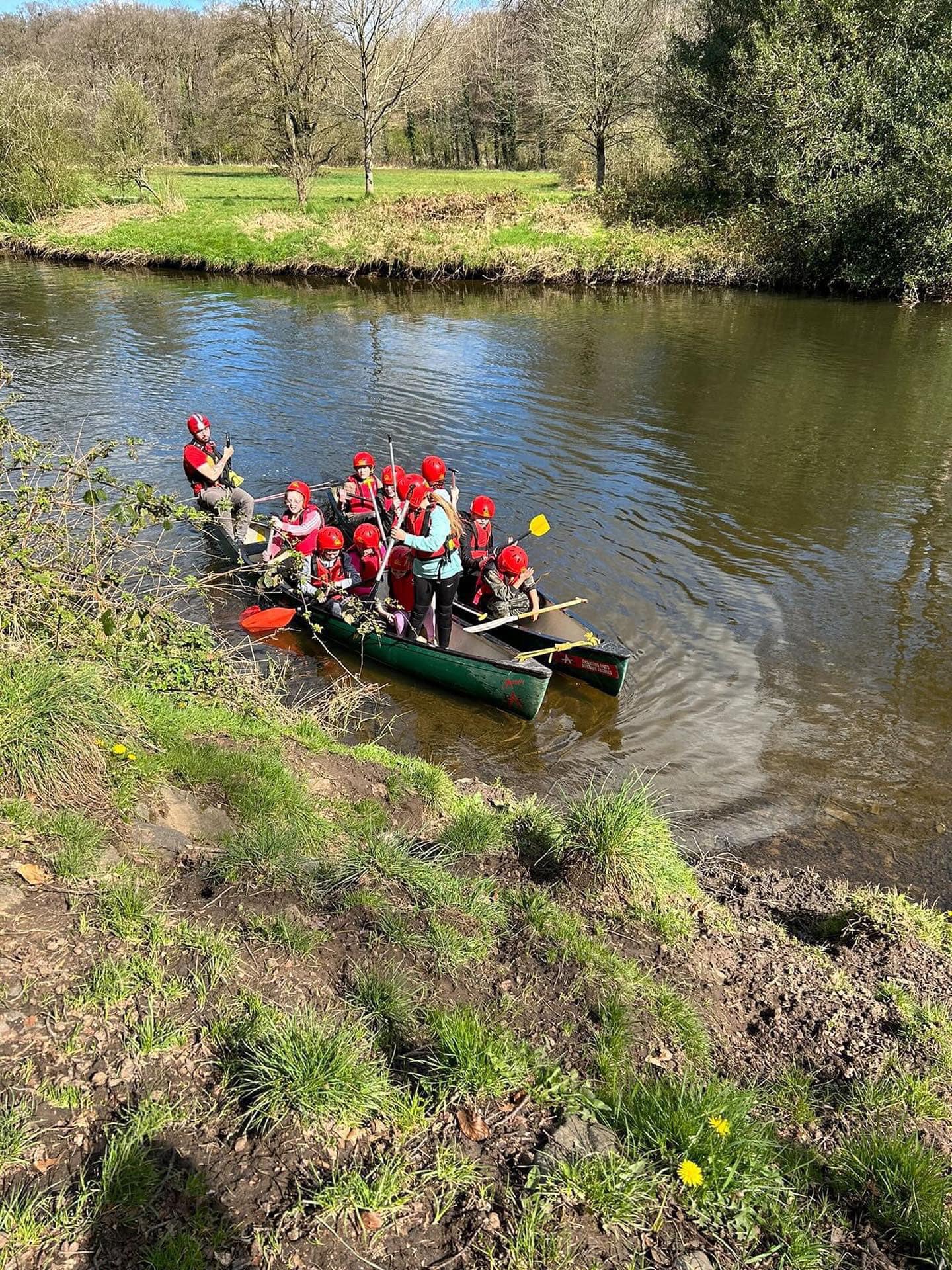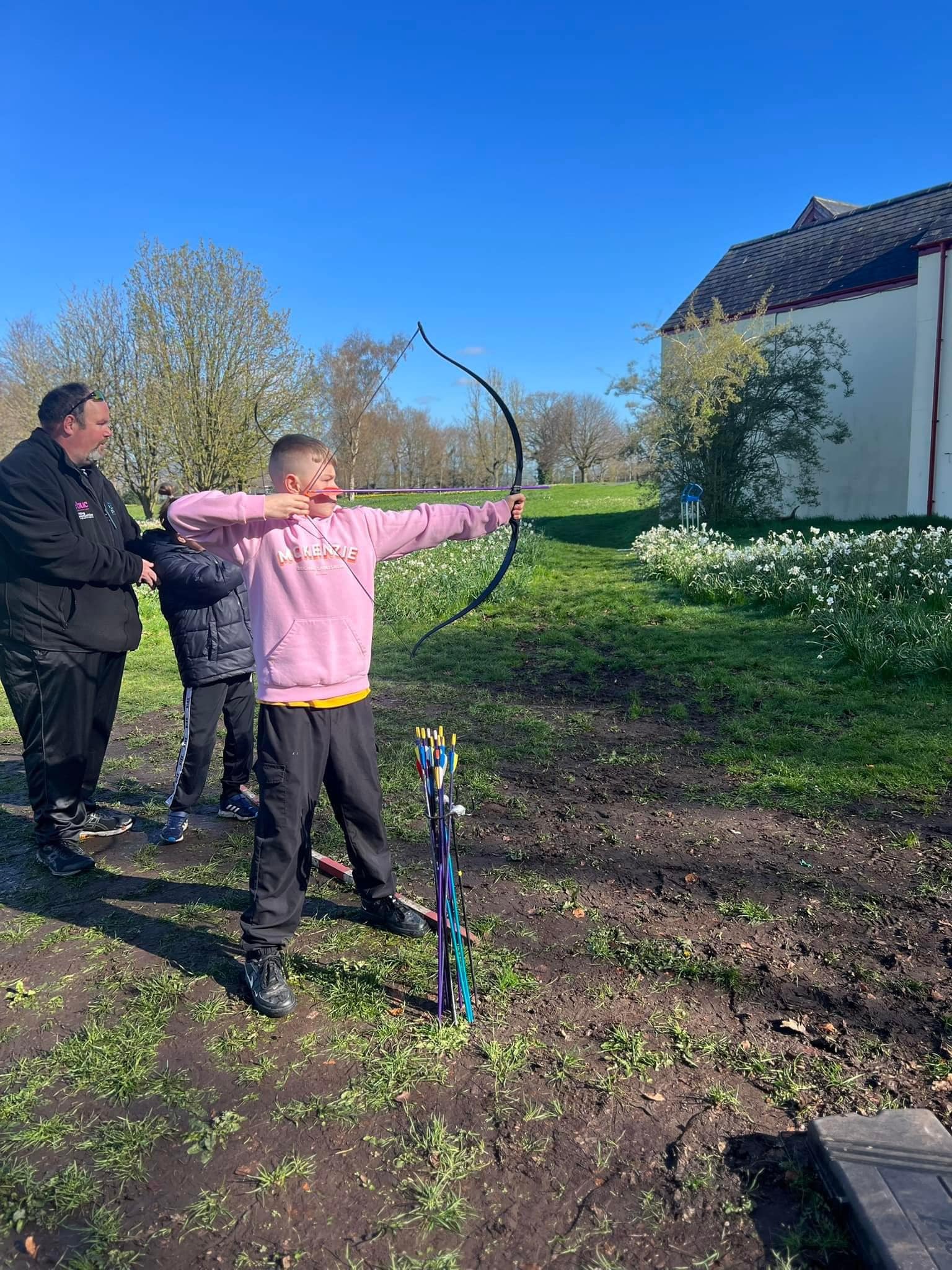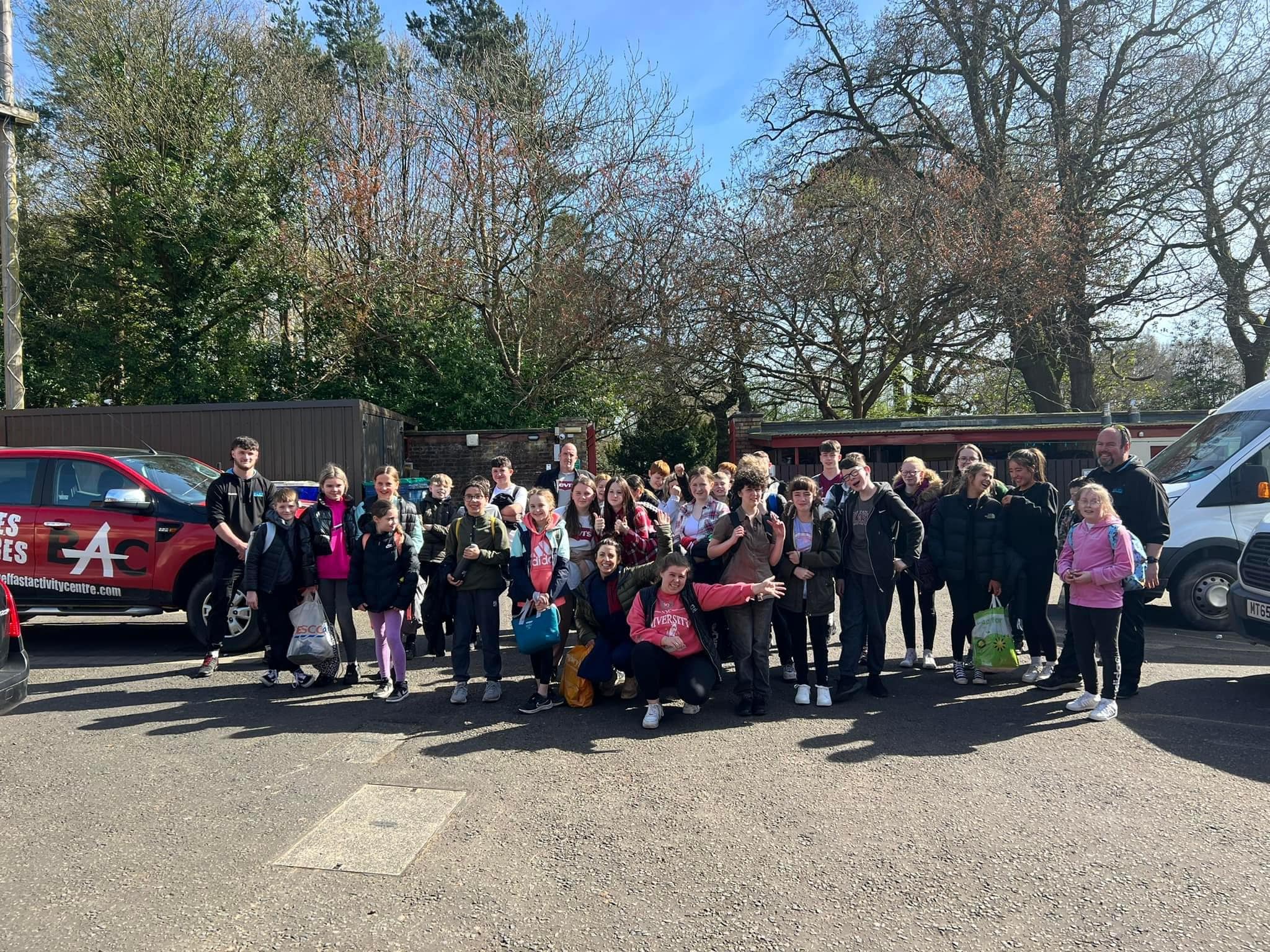 Intergenerational morning between Greenisland FC's Cuppa Club and Silverstream Primary School and Nursery Unit where they enjoyed question time and Boccia activities!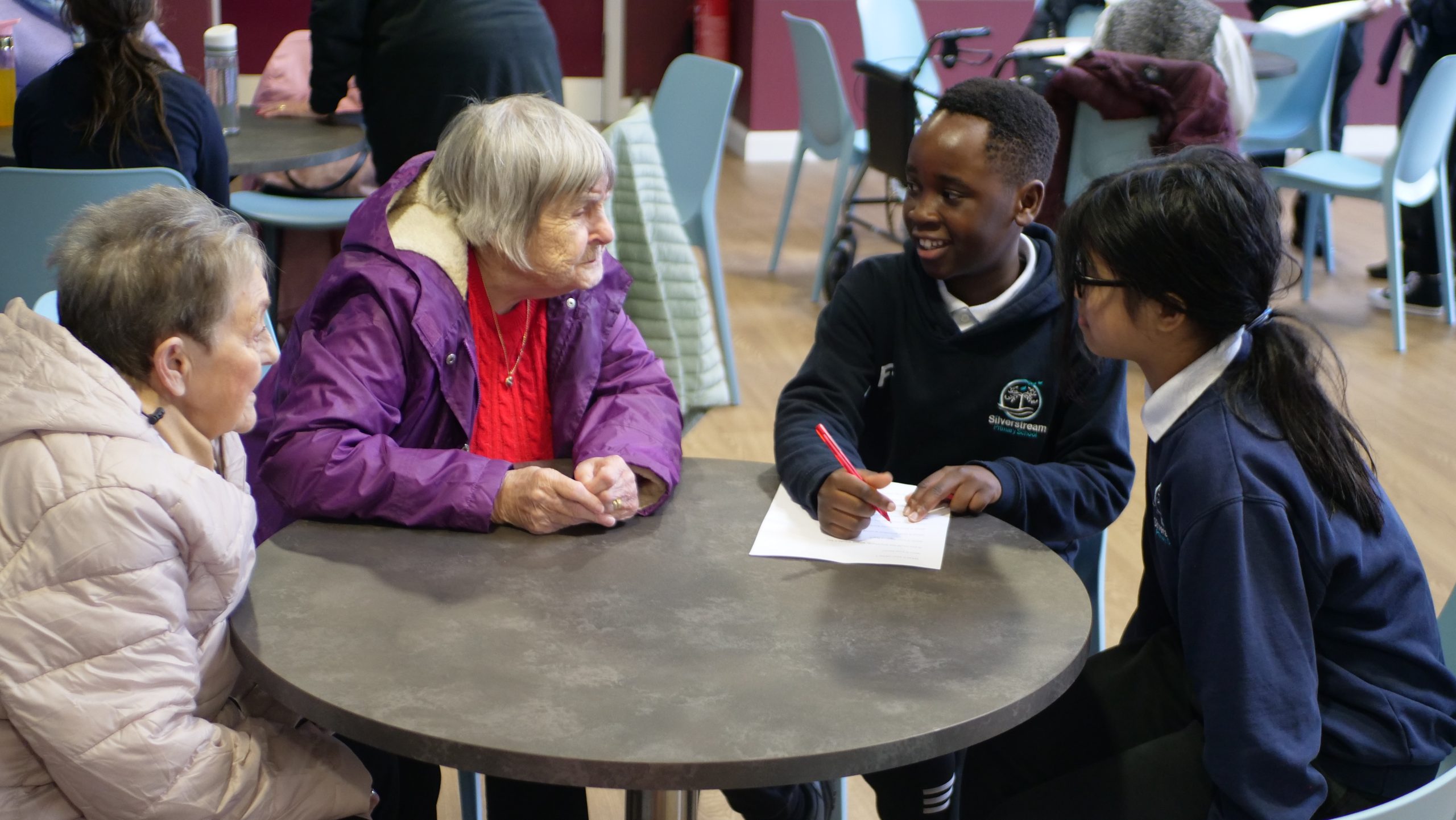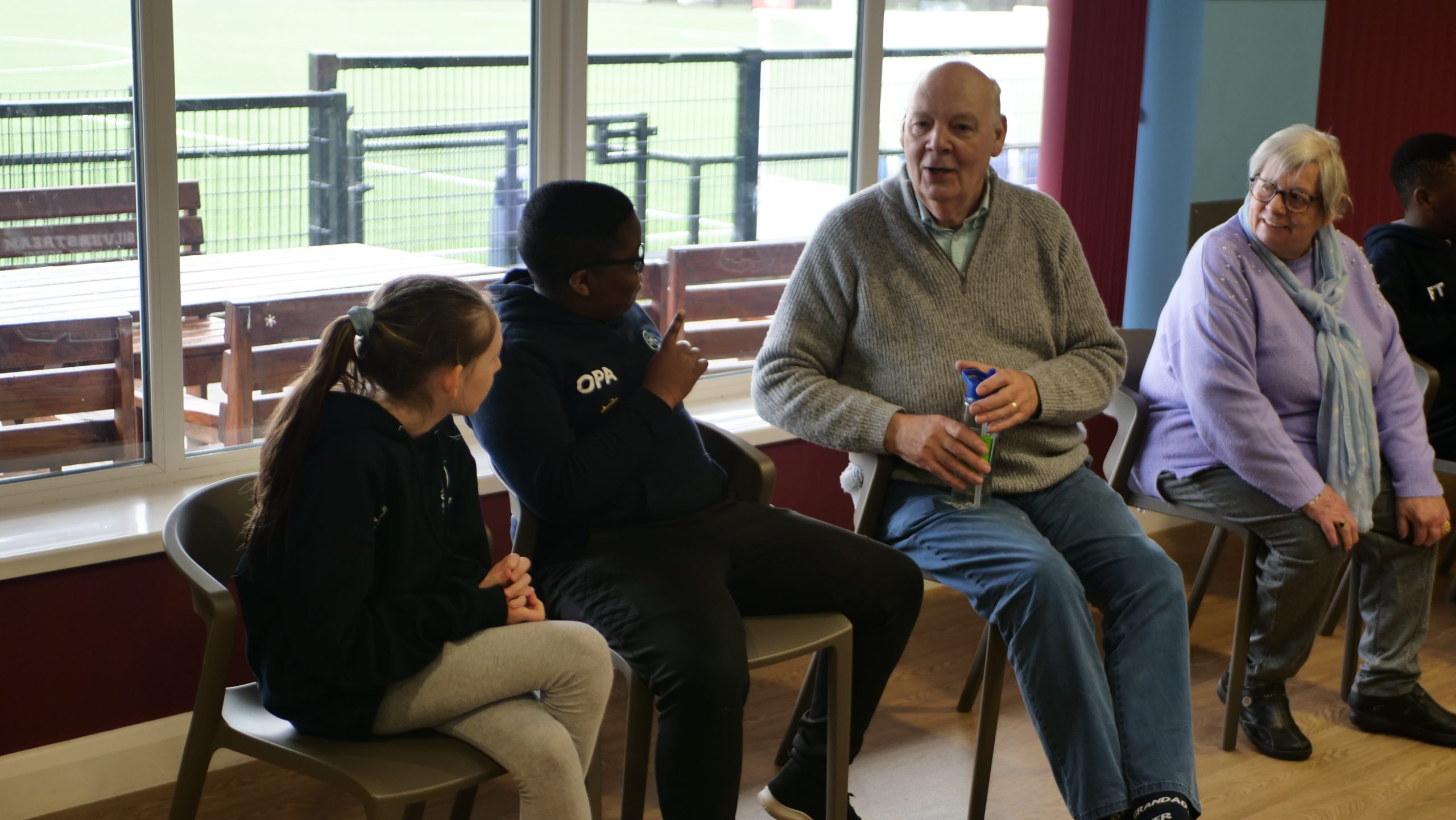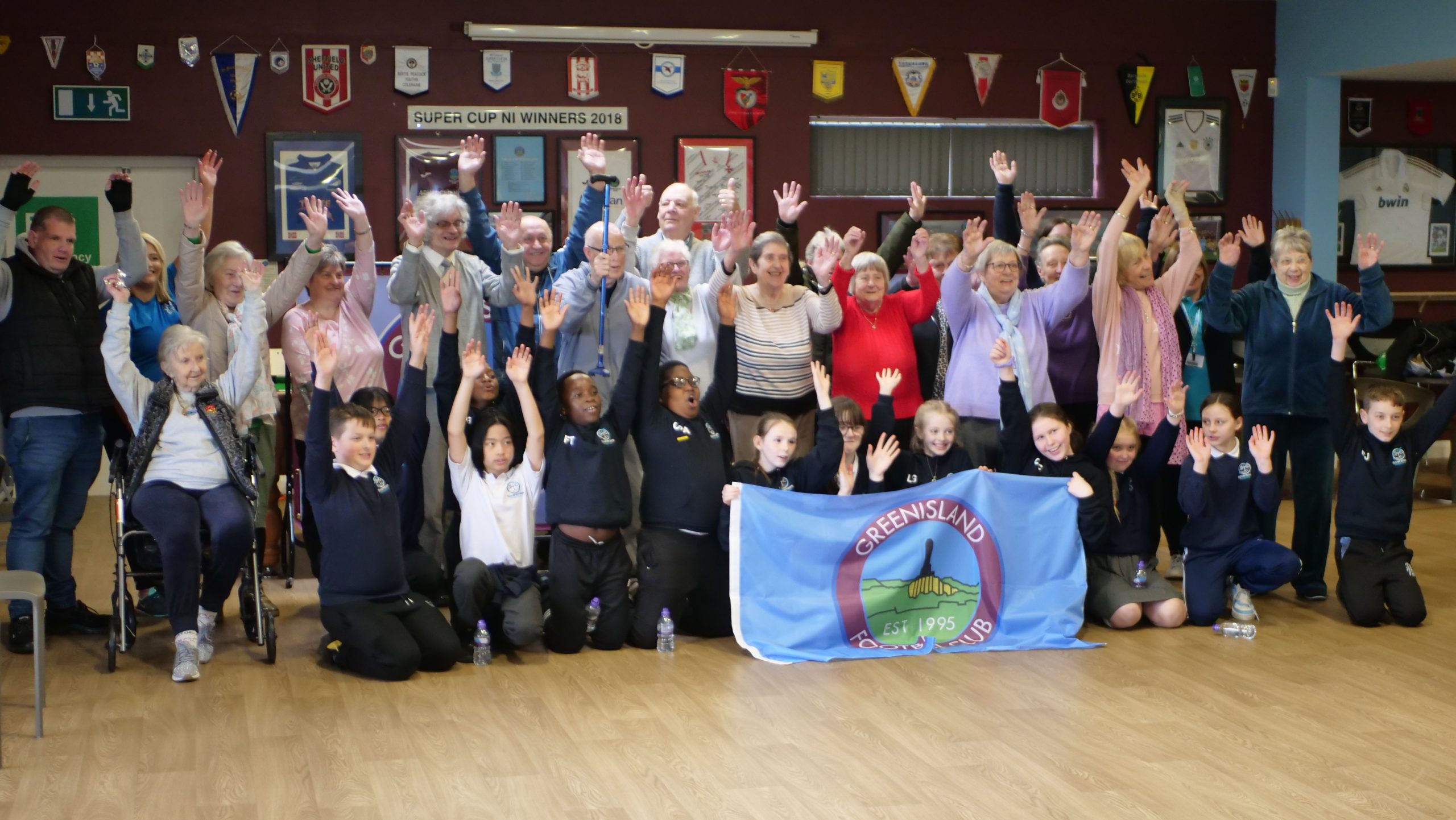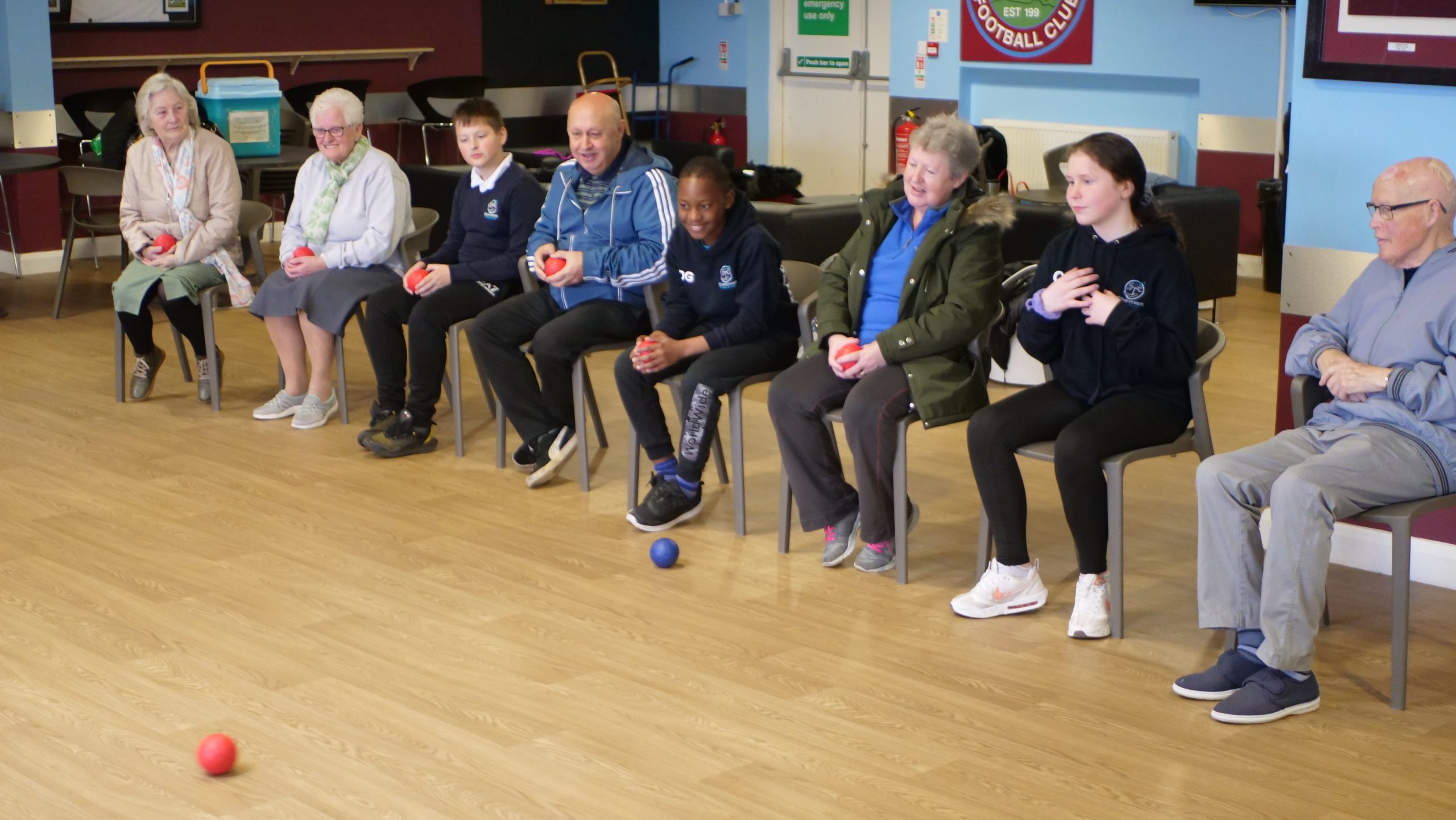 Thanks to everyone who attended our Annual General Meeting today at the Malone Lodge Hotel in Belfast. It was great to showcase everything Community Sports Network has to offer and hear the stories from impacted by the work that we do.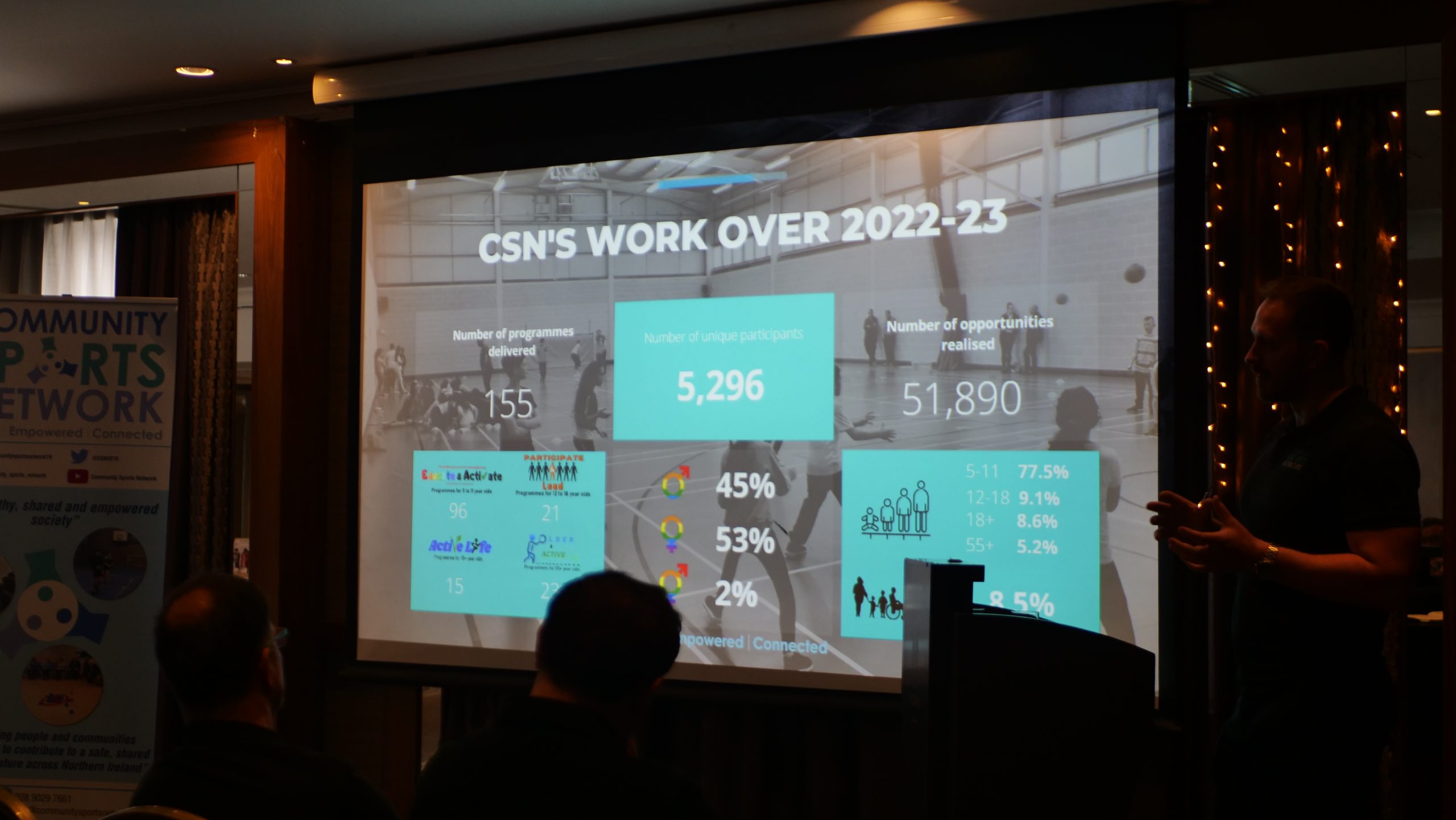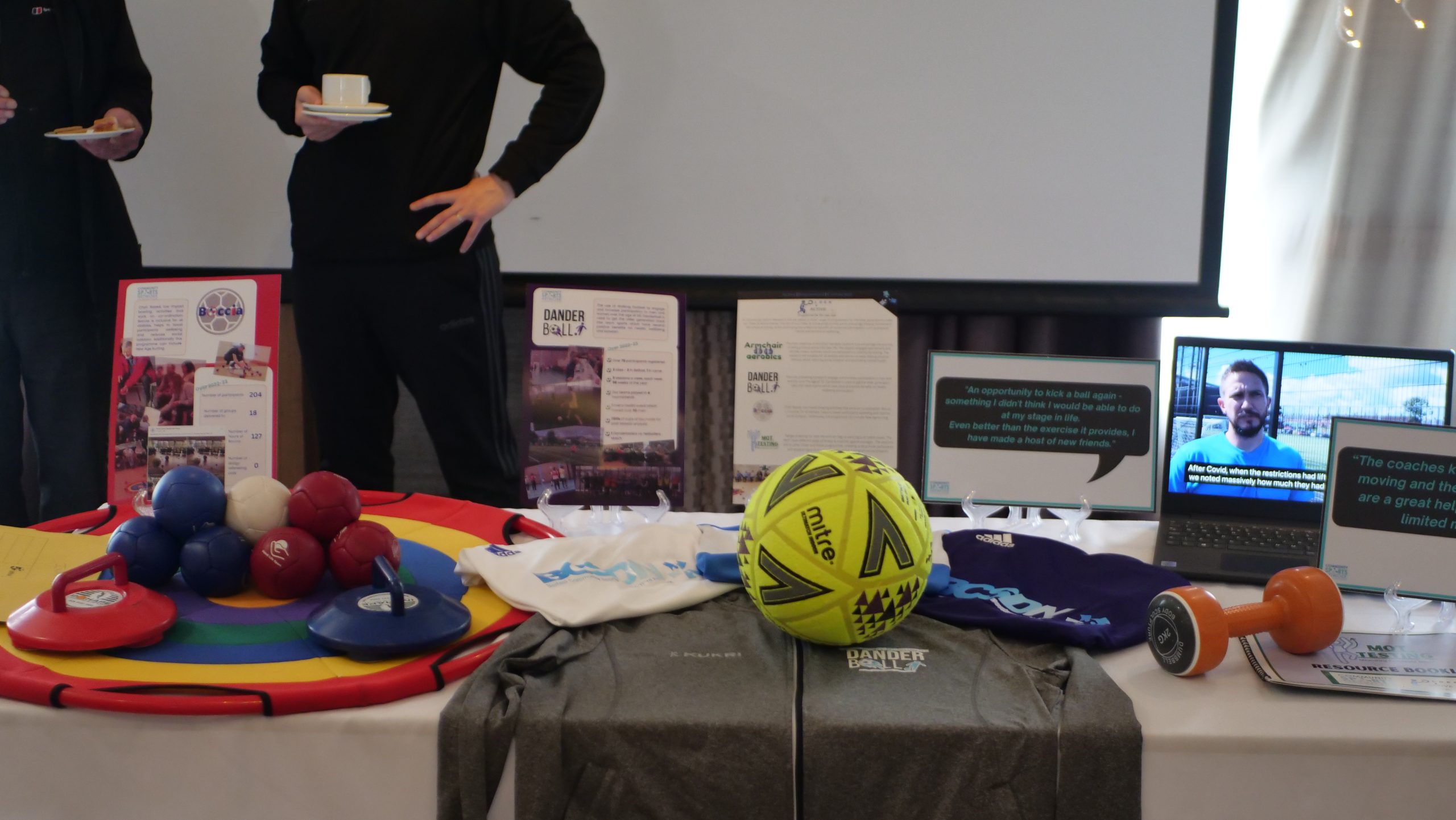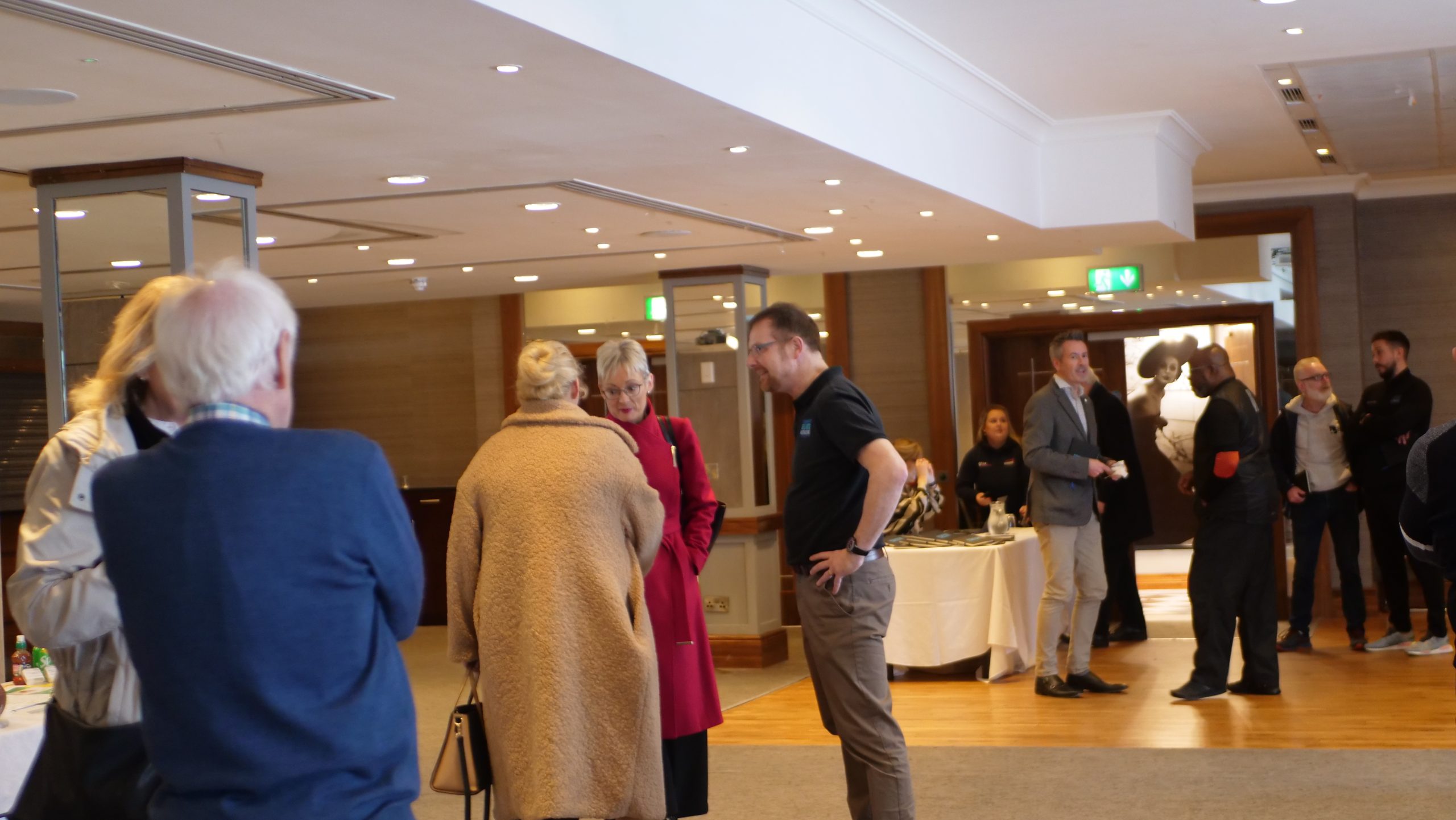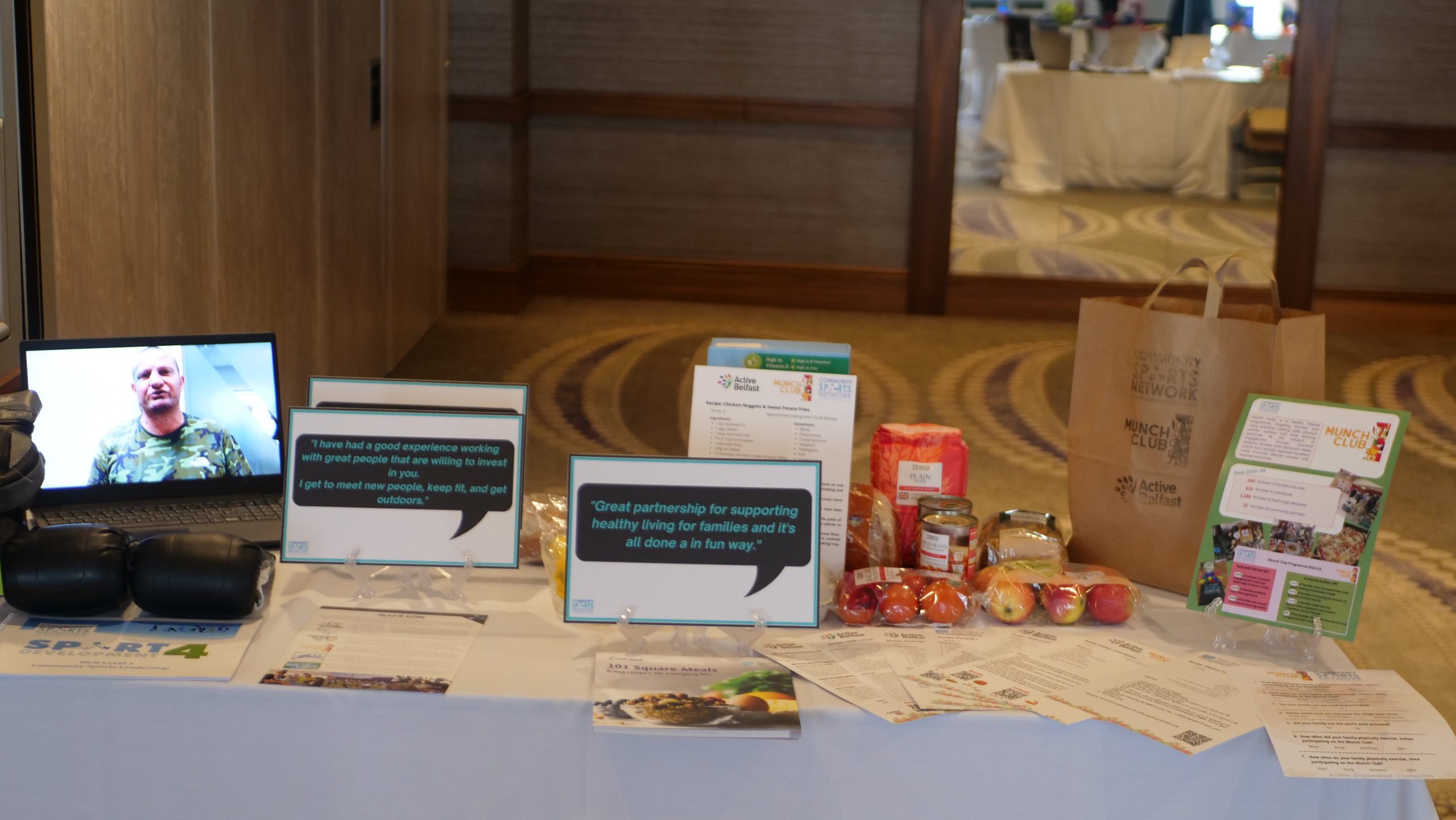 Our Munch Club programme was nominated for the Healthy Lifestyle category at the Belfast Sports Awards last night. Here's Peter and Danny attending the ceremony at the City Hall last night.
Congratulations to all the nominees and winners👏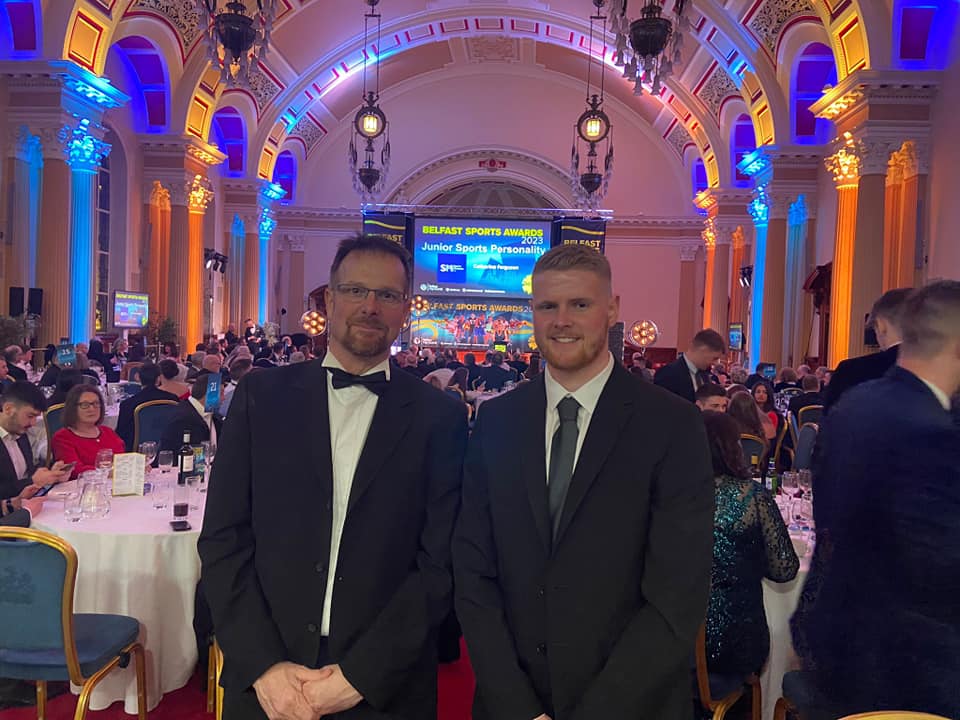 Perfect conditions in Larne today for our Sports Leaders group at the Larne High School Sports Academy. Putting their cricketing skills to the test with Adam, from Cricket Ireland🏏☀️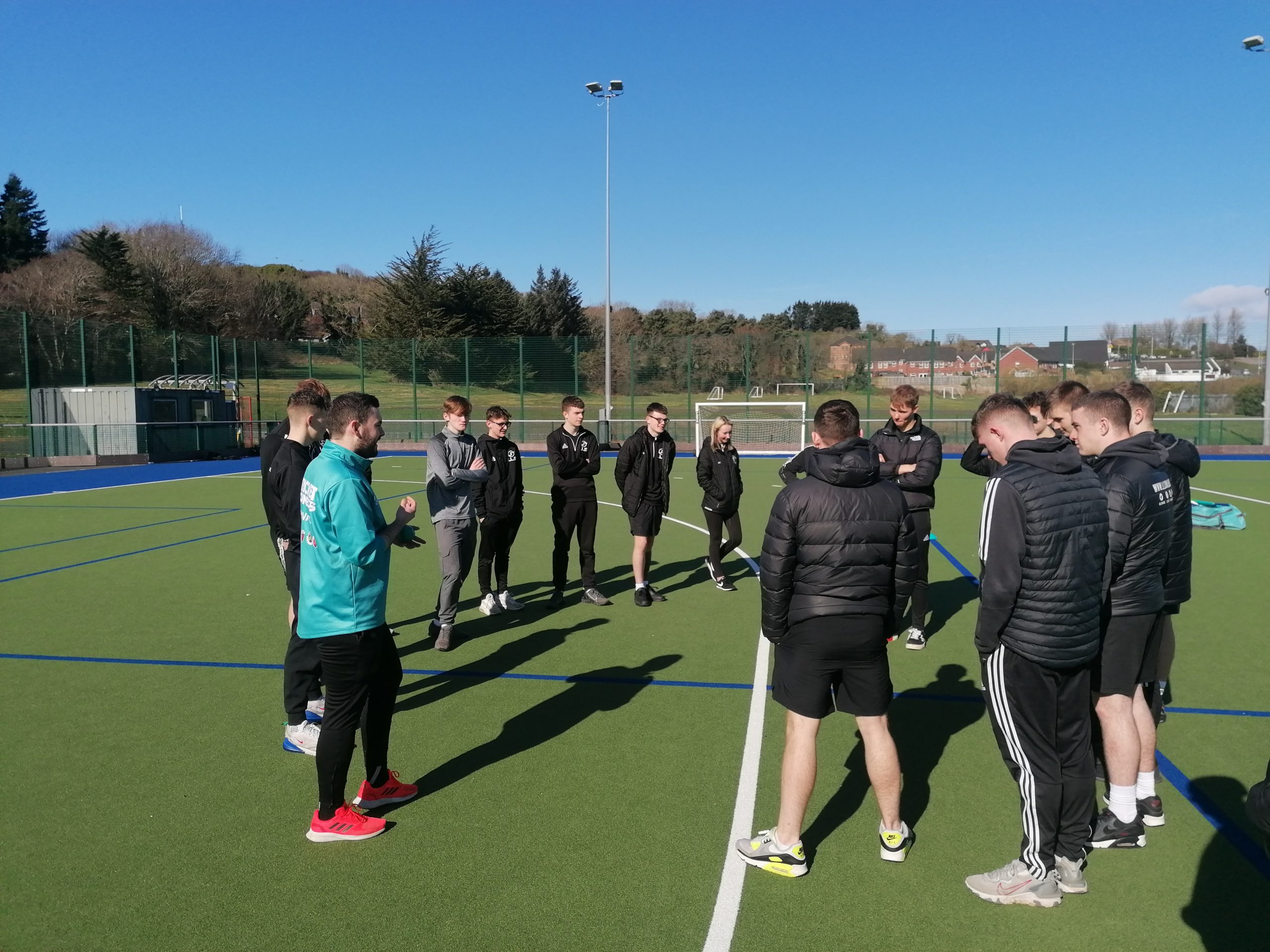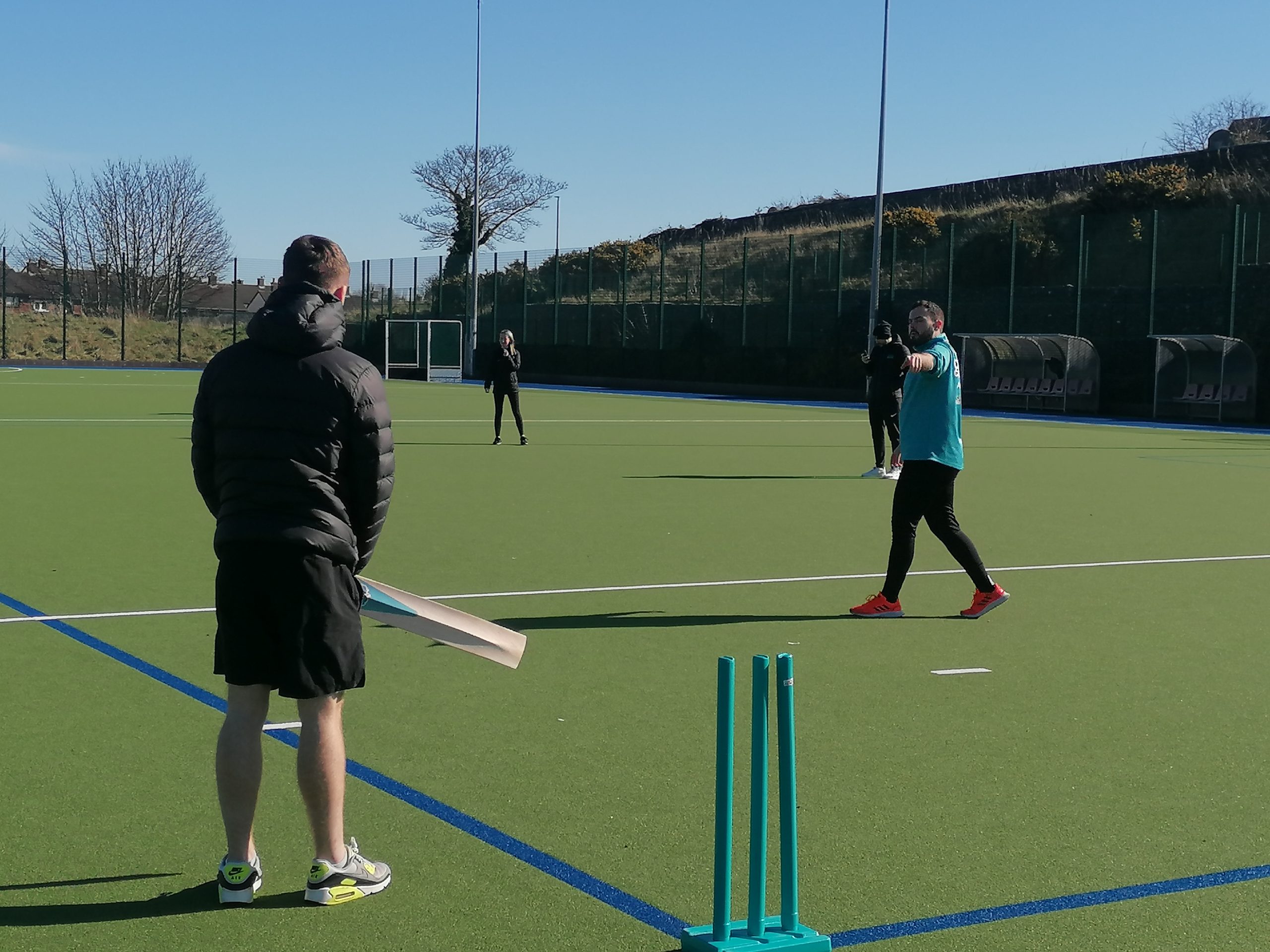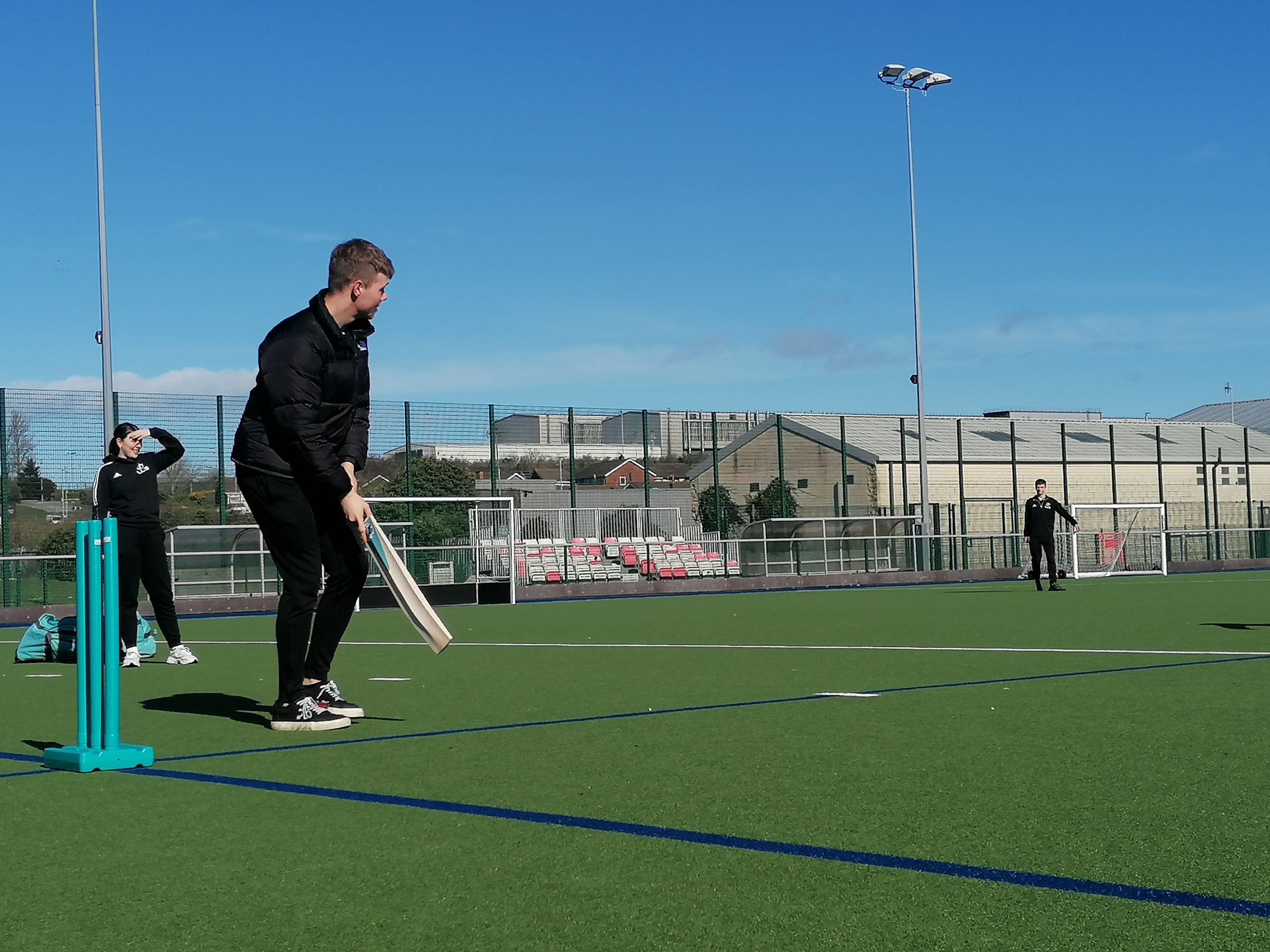 Happy International Women's Day to everyone that follow's our social media. In particular, a big shout out to all our fabulous women facilitators and participants! Have a great day! 🥳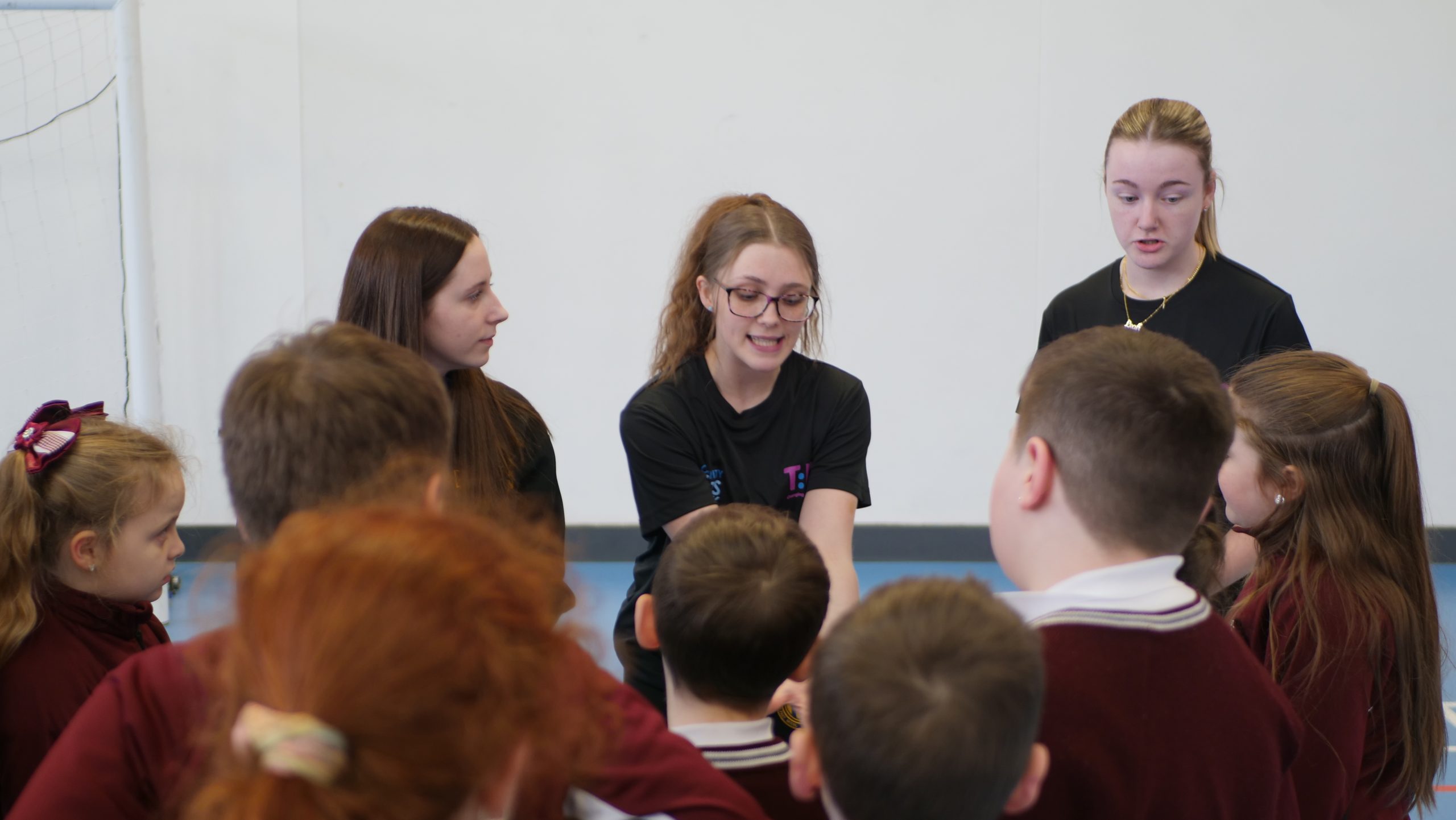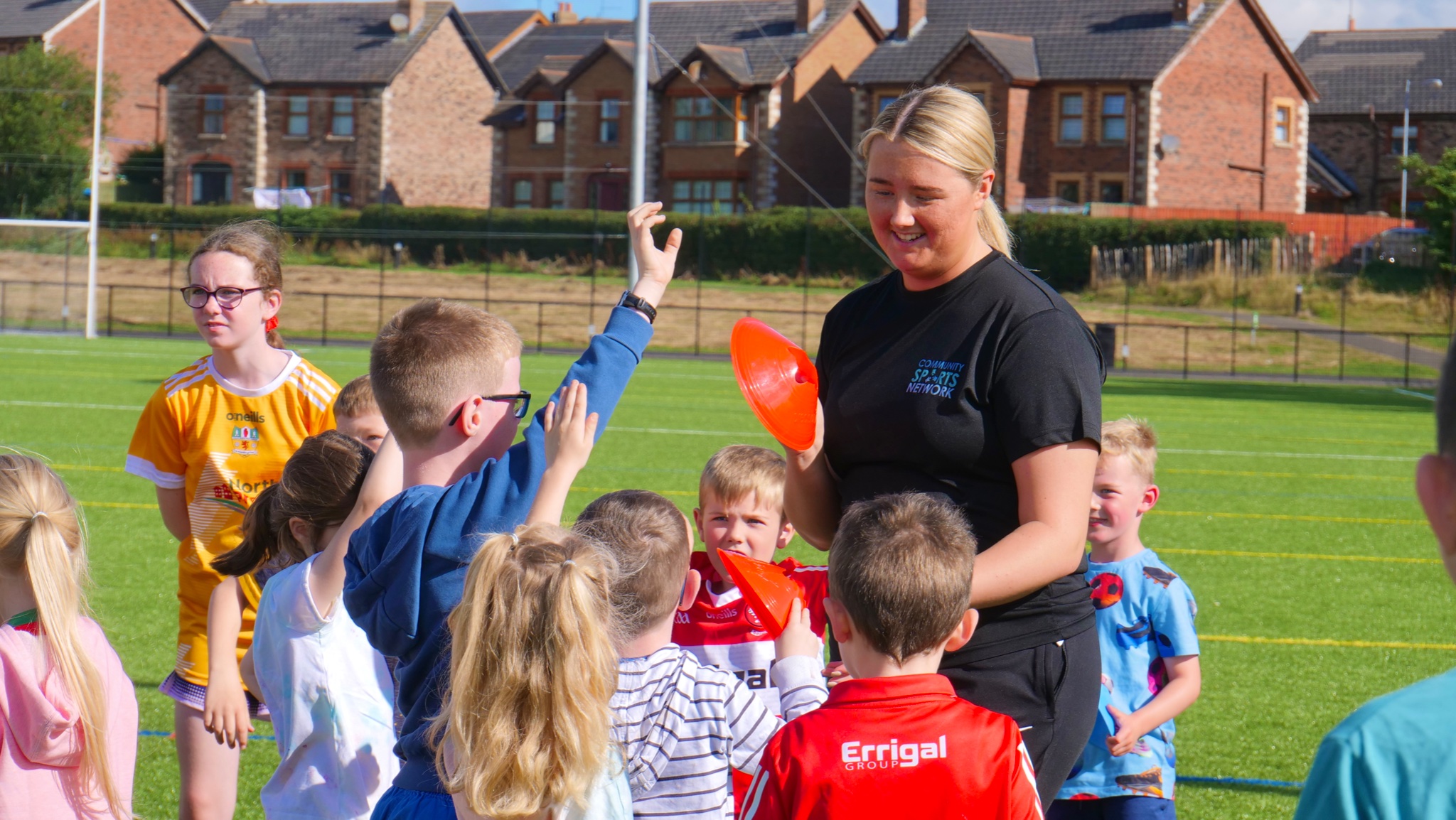 Great session with Headway in Northern Ireland at their Monkstown site!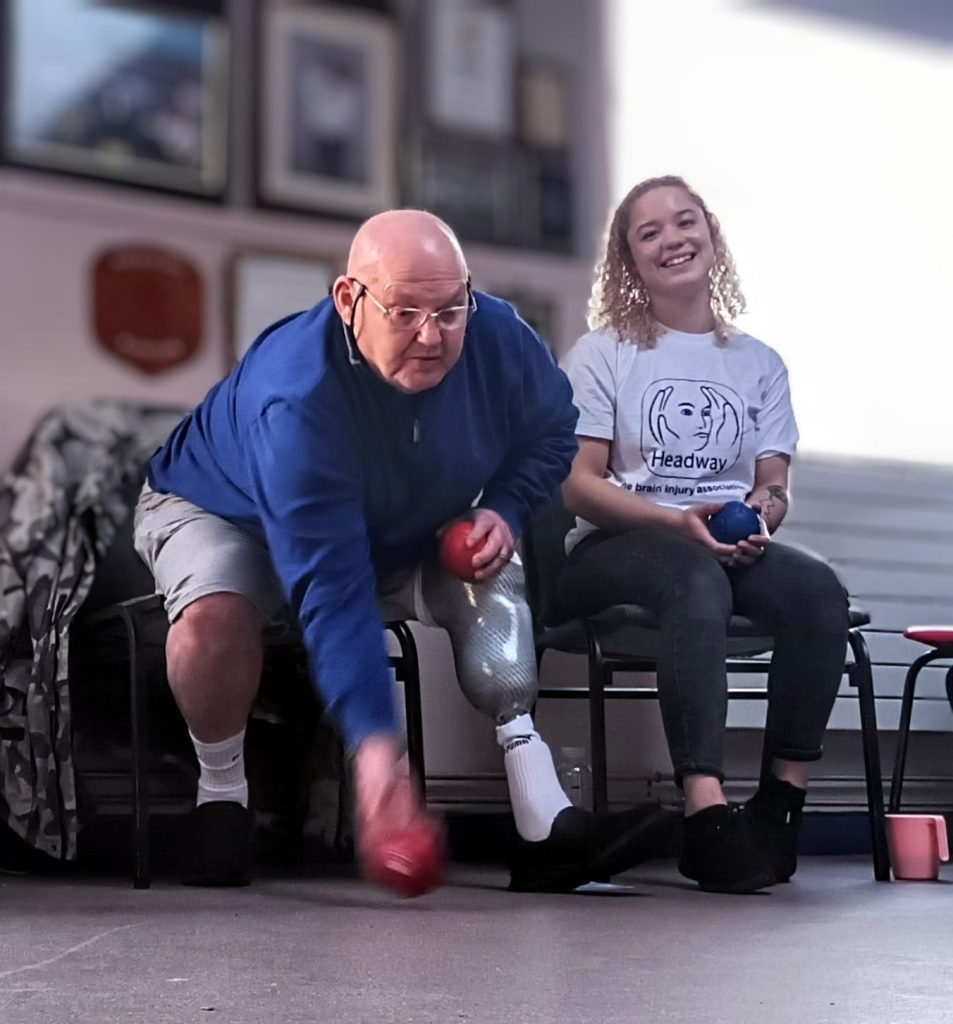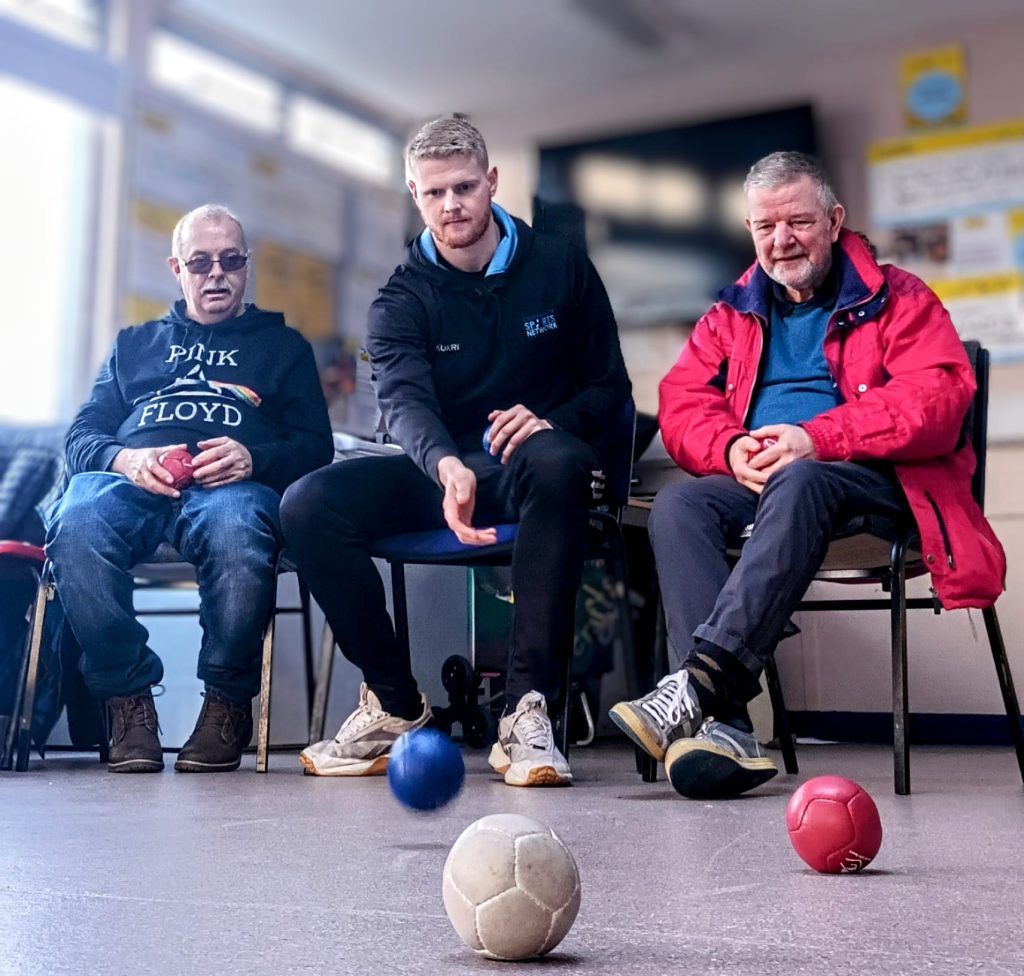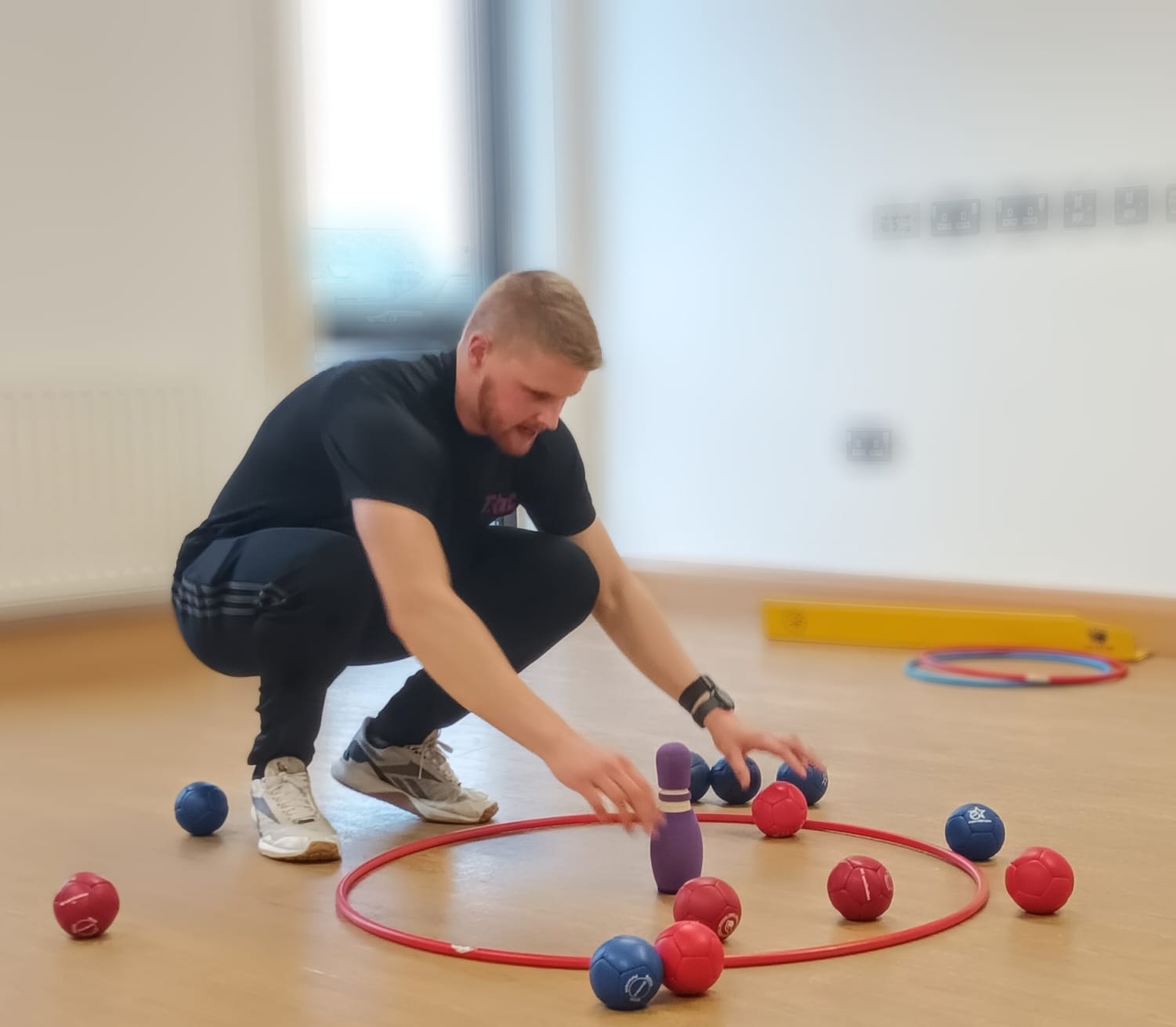 Today our Larne Danderball site hosted a friendly against the NI Over 60s Walking football team. A great experience for our group who have only been established for just over a year. Losing the first match and drawing the second! ⚽
Thanks to the NI team for coming down!
#Active #Empowered #Connected #WalkingFootball
Winter League Season wrapped for another strong year 👏🏐
We would like to thank our staff Emma Kelly, Seamus McKenna and Ciara Brown for making it a successful event as always. 🥇
A massive thank you to all the parents and young people that dedicated themselves to weeks of cold competitive Saturdays.
Hope you have enjoyed it as much as us!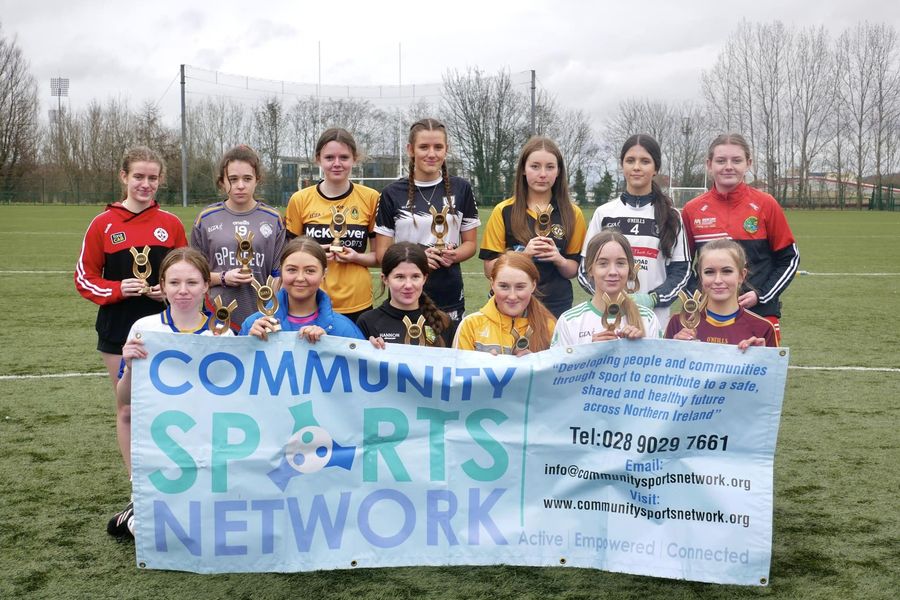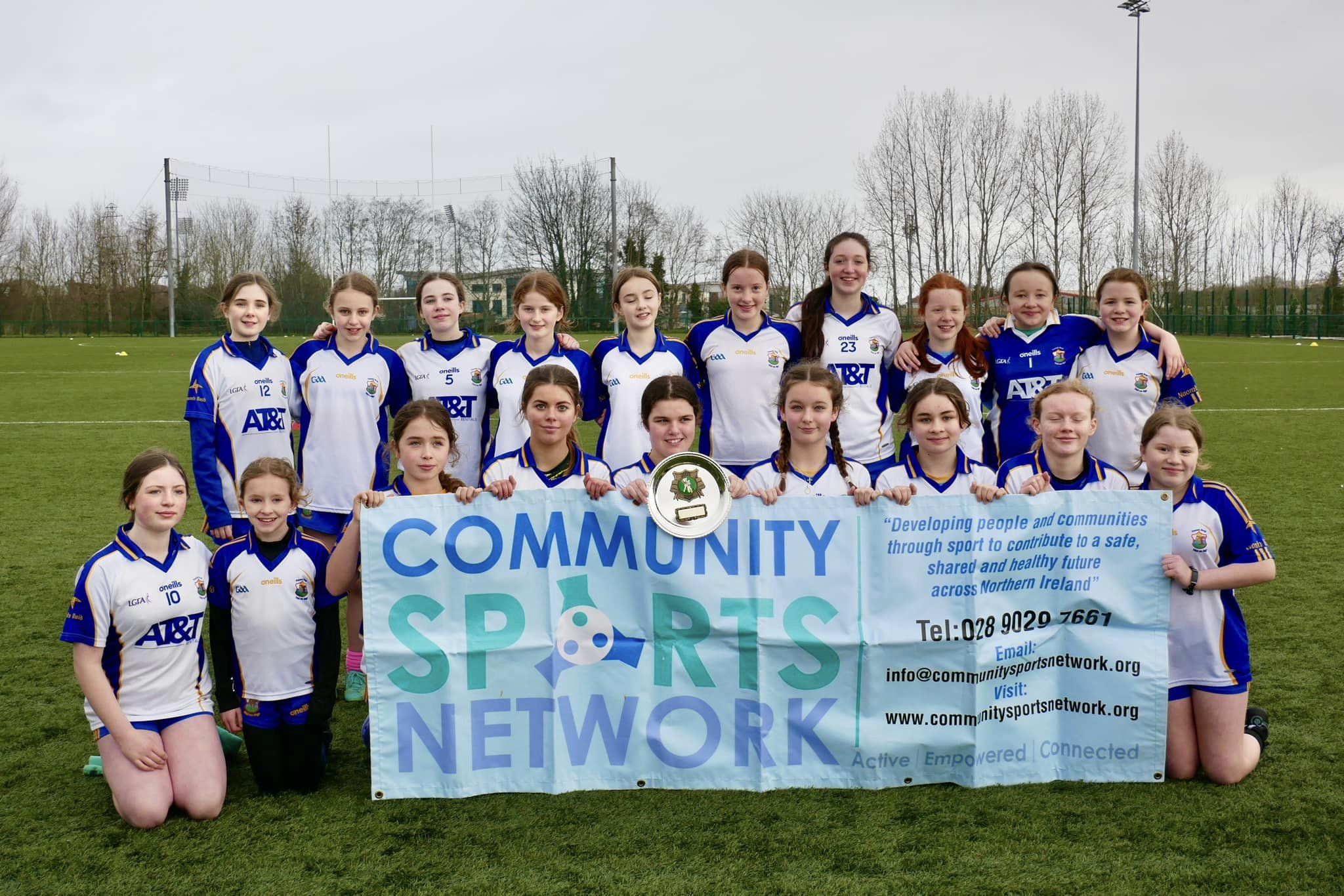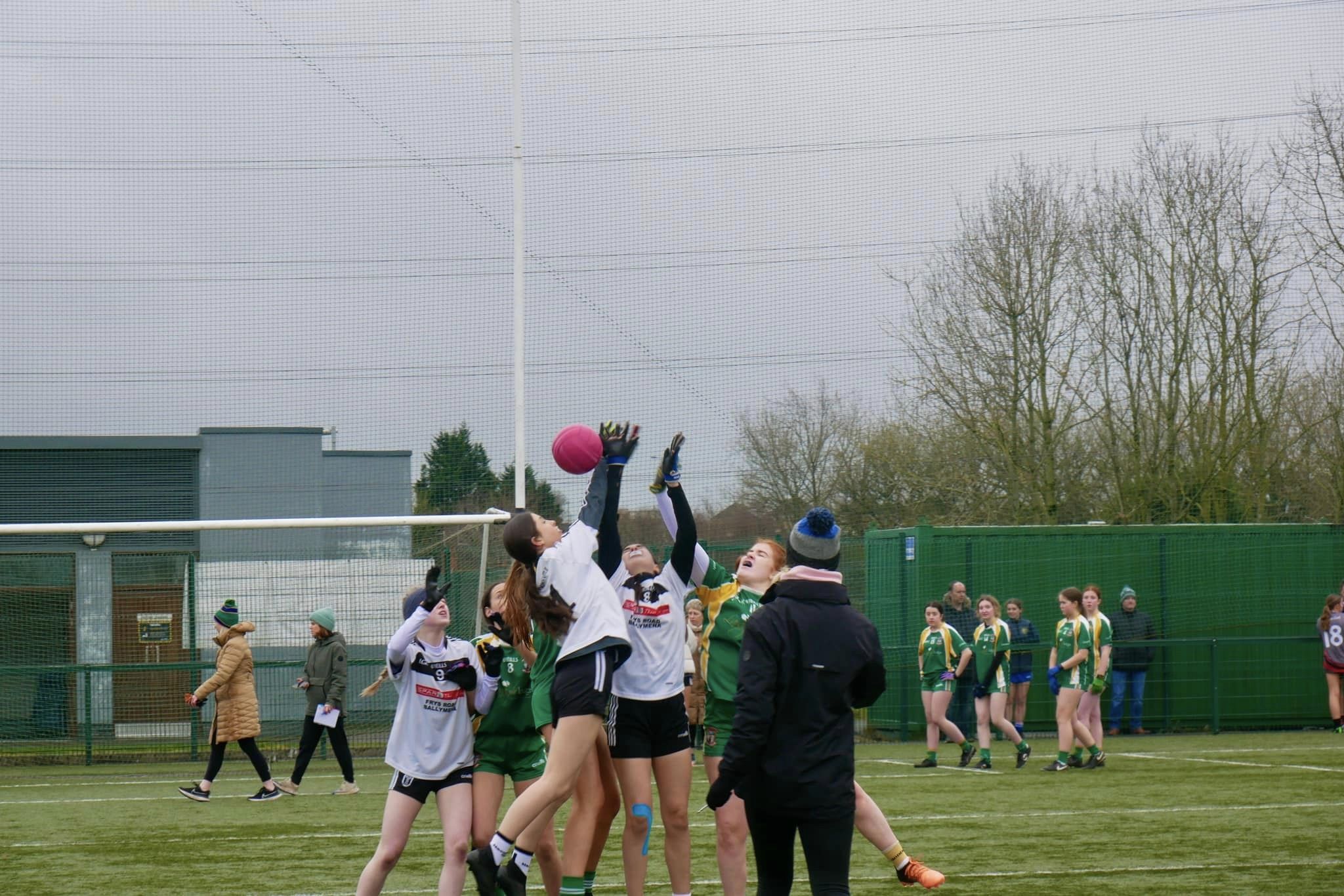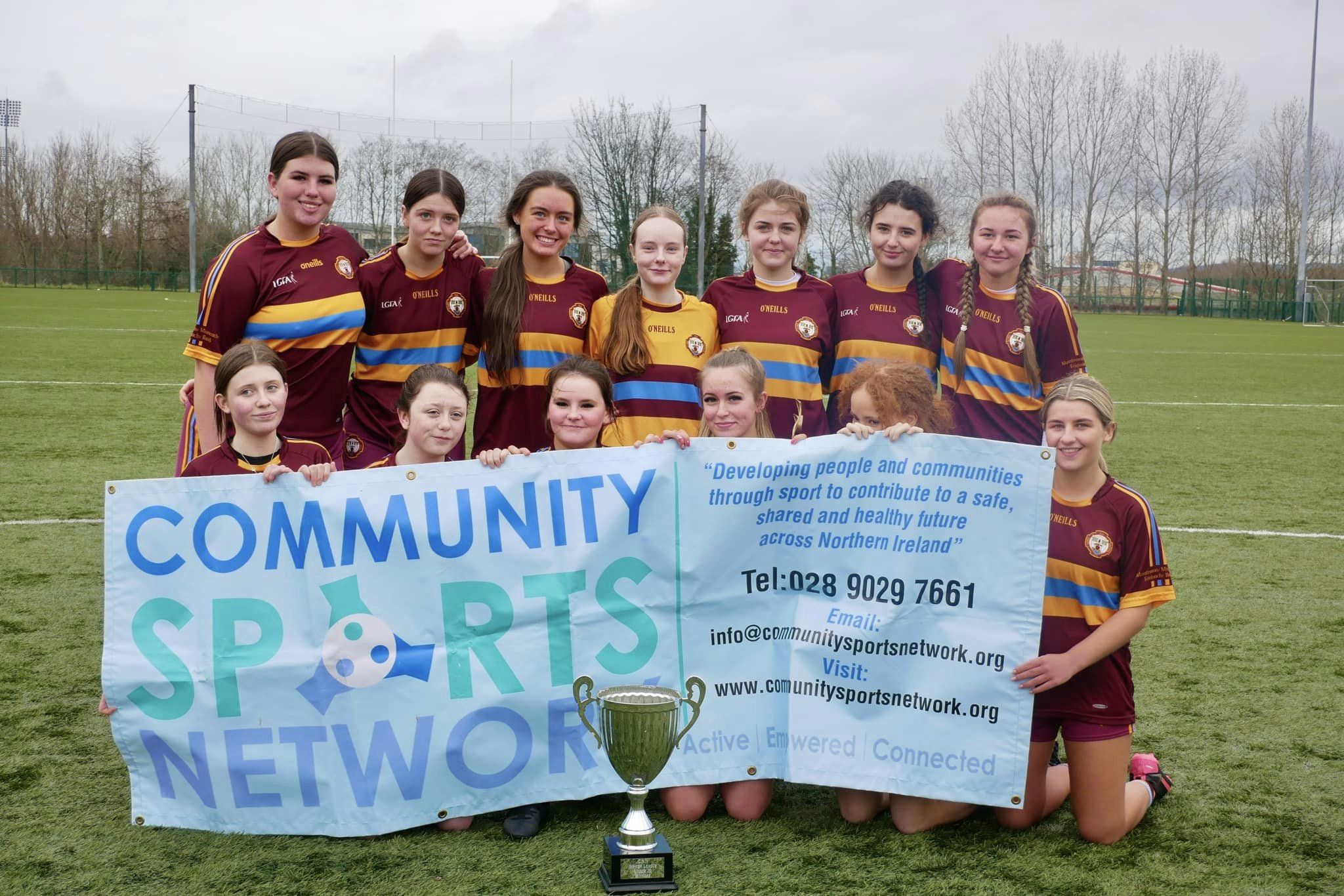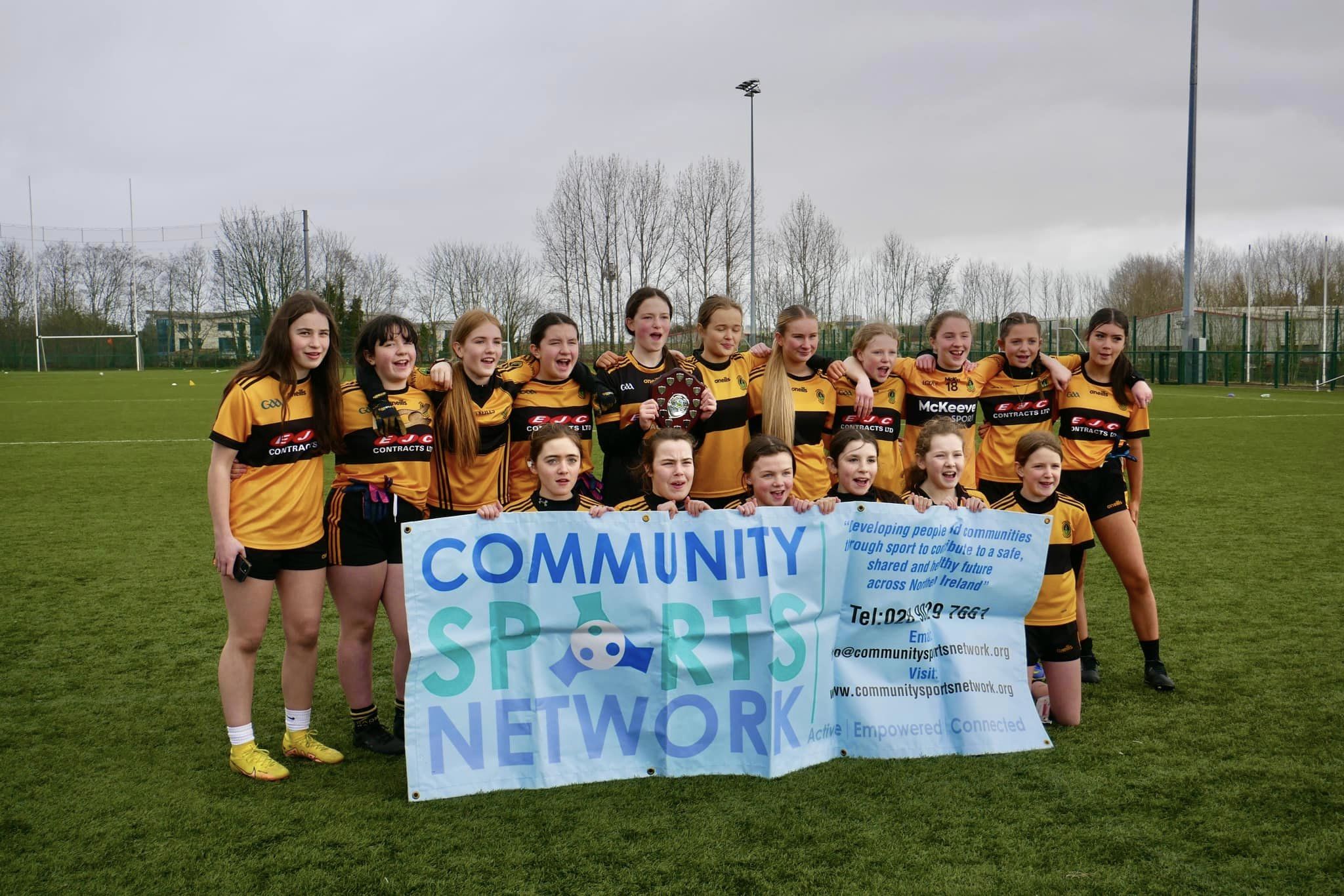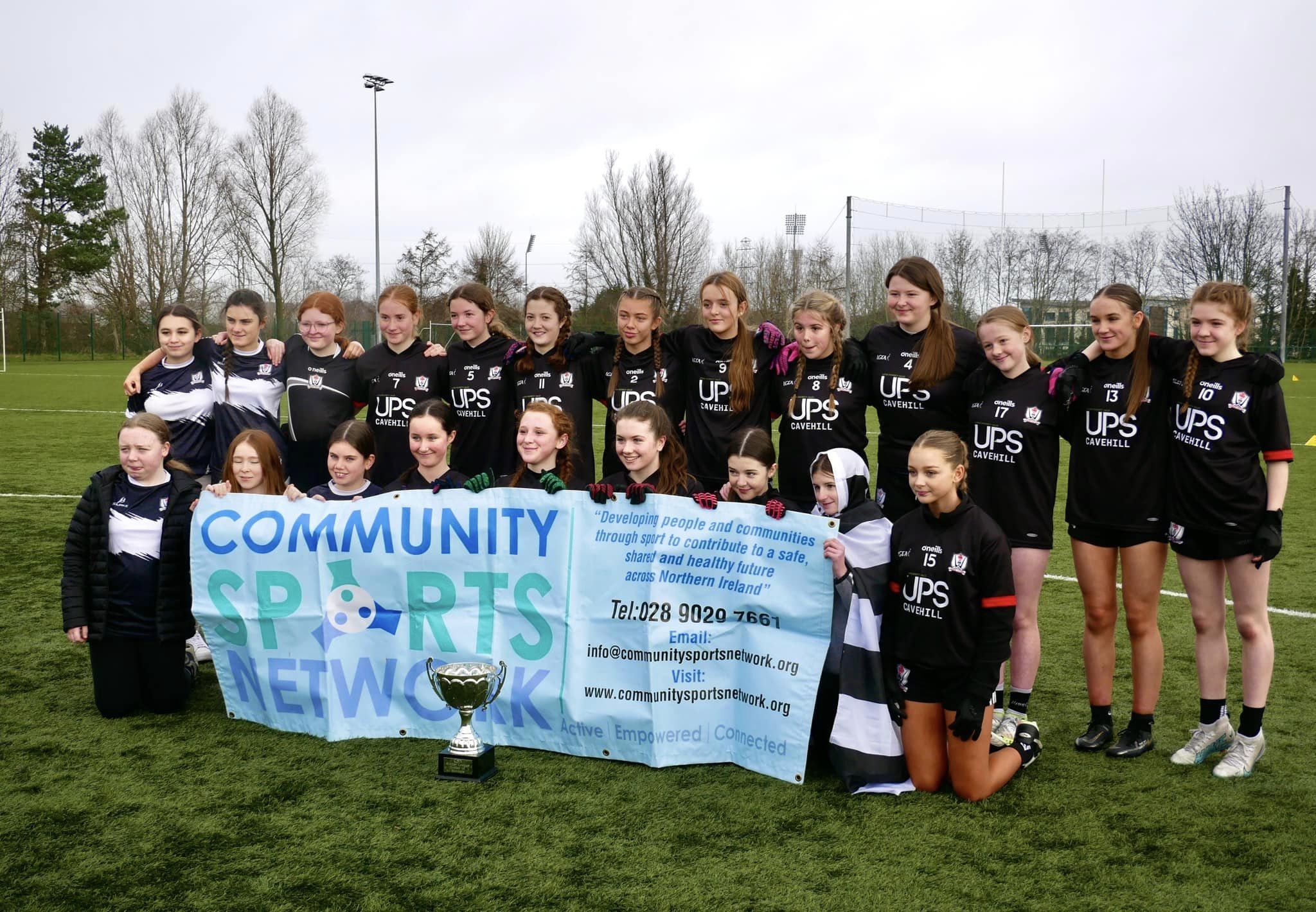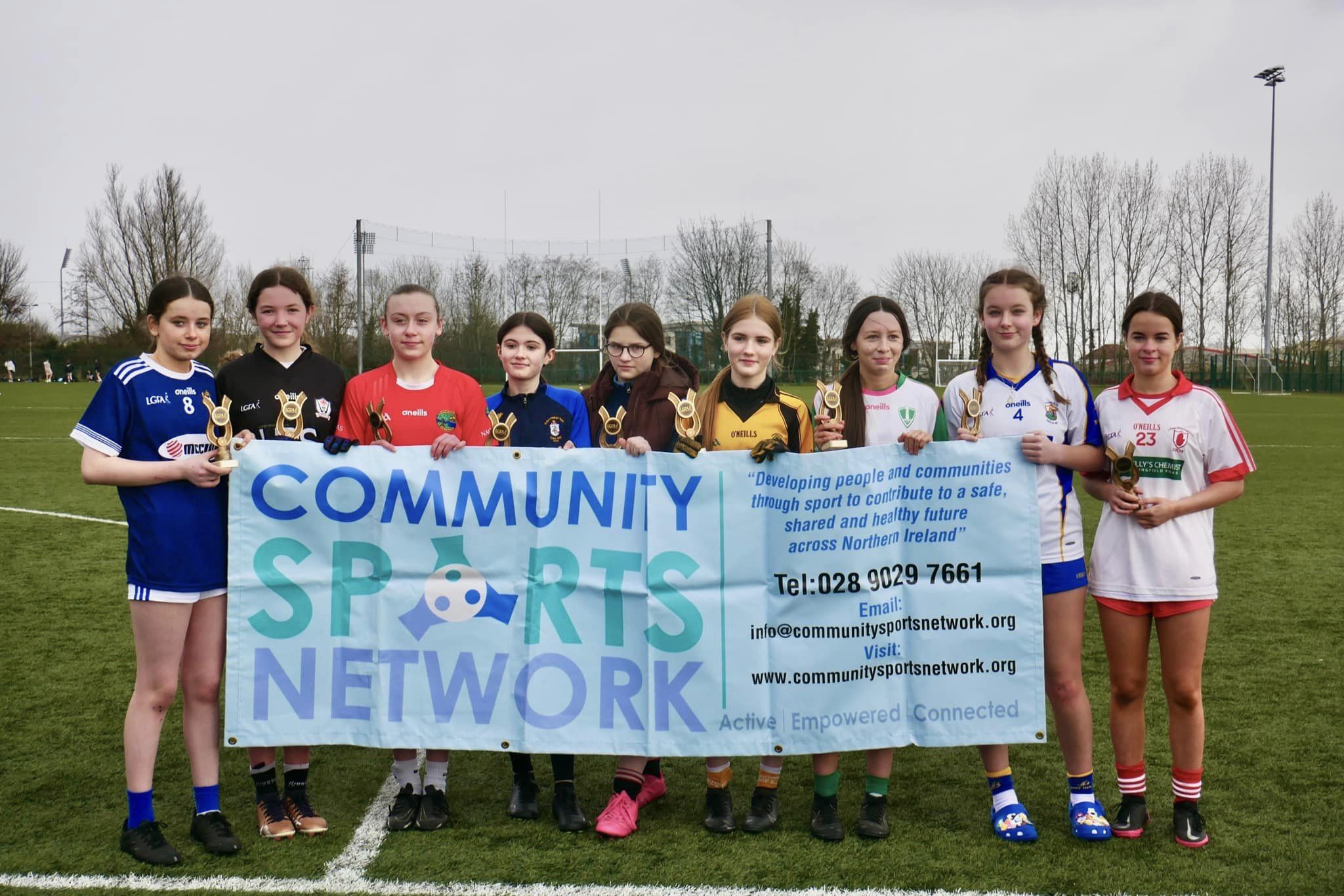 ❄️🏐 𝐖𝐈𝐍𝐓𝐄𝐑 𝐋𝐄𝐀𝐆𝐔𝐄 <𝟏𝟔 𝐅𝐈𝐍𝐀𝐋 🏐❄️
𝑪𝒖𝒑: 𝑮𝒐𝒓𝒕 𝑵𝒂 𝑴𝒐𝒏𝒂
𝑺𝒉𝒊𝒆𝒍𝒅: 𝑩𝒂𝒍𝒍𝒚𝒎𝒆𝒏𝒂
𝑷𝒍𝒂𝒕𝒆: 𝑹𝒐𝒔𝒔𝒂
𝑨𝒍𝒍 𝑺𝒕𝒂𝒓𝒔 💫
𝑺𝒕 𝑷𝒂𝒖𝒍𝒔: 𝑬𝒓𝒊𝒏
𝑺𝒕 𝑩𝒓𝒊𝒈𝒊𝒅𝒔: 𝑱𝒐𝒂𝒏𝒏𝒂
𝑩𝒓𝒆𝒅𝒂𝒈𝒉: 𝑨𝒎𝒚
𝑳𝒂𝒎𝒉 𝑫𝒉𝒆𝒂𝒓𝒈: 𝑹𝒉𝒆𝒂
𝑪𝒐𝒍𝒊𝒏 𝑮𝒂𝒆𝒍𝒔: 𝑴𝒊𝒂
𝑨𝒈𝒉𝒂𝒈𝒂𝒍𝒍𝒐𝒏: 𝑲𝒂𝒕𝒚
𝑮𝒐𝒓𝒕 𝒏𝒂 𝑴𝒐𝒏𝒂: 𝑺𝒆𝒂𝒏𝒂
𝑺𝒕 𝑱𝒐𝒉𝒏𝒔: 𝑺𝒂𝒓𝒂𝒉
𝑹𝒐𝒔𝒔𝒂: 𝑯𝒂𝒏𝒏𝒂𝒉
𝑶𝒊𝒔𝒊𝒏𝒔: 𝑲𝒊𝒆𝒓𝒂
𝑩𝒂𝒍𝒍𝒚𝒎𝒆𝒏𝒂: 𝑴𝒂𝒓𝒊𝒂
𝑪𝒍𝒂𝒏 𝒏𝒂 𝑮𝒂𝒆𝒍: 𝑬𝒍𝒍𝒂
𝑺𝒕 𝑮𝒂𝒍𝒍𝒔: 𝑵𝒊𝒂𝒎𝒉
𝑨𝒓𝒅𝒐𝒚𝒏𝒆: 𝑬𝒗𝒆
𝑵𝒂𝒐𝒎𝒉 𝑬𝒂𝒏𝒏𝒂: 𝑶𝒓𝒍𝒂
𝑺𝒕 𝑪𝒐𝒎𝒈𝒂𝒍𝒍𝒔: 𝑺𝒉𝒂𝒏𝒏𝒐𝒏
𝑻𝒊𝒓 𝒏𝒂 𝑵𝒐𝒈: 𝑶𝒓𝒍𝒂
𝑨𝒍𝒅𝒆𝒓𝒈𝒓𝒐𝒗𝒆: 𝑴𝒆𝒂𝒗𝒆
❄️🏐 𝐖𝐈𝐍𝐓𝐄𝐑 𝐋𝐄𝐀𝐆𝐔𝐄 <𝟏𝟒 𝐅𝐈𝐍𝐀𝐋 🏐❄️
𝑪𝒖𝒑: 𝑨𝒓𝒅𝒐𝒚𝒏𝒆
𝑺𝒉𝒊𝒆𝒍𝒅: 𝑵𝒂𝒐𝒎𝒉 𝑬𝒂𝒏𝒏𝒂
𝑷𝒍𝒂𝒕𝒆: 𝑺𝒕 𝑩𝒓𝒊𝒈𝒊𝒅𝒔
𝑨𝒍𝒍 𝑺𝒕𝒂𝒓𝒔 💫
𝑺𝒕 𝑷𝒂𝒖𝒍'𝒔 : 𝑨𝒊𝒎𝒆𝒆
𝑨𝒓𝒅𝒐𝒚𝒏𝒆 : 𝑩𝒆𝒕𝒉𝒂𝒏𝒚
𝑳𝒂𝒎𝒉 𝑫𝒉𝒆𝒂𝒓𝒈 : 𝑮𝒓𝒂𝒄𝒆
𝑺𝒕 𝑪𝒐𝒎𝒈𝒂𝒍𝒍𝒔 : 𝑴𝒚𝒂
𝑹𝒐𝒔𝒔𝒂 : 𝑶𝒍𝒊𝒗𝒊𝒂
𝑷𝒆𝒂𝒓𝒔𝒆𝒔 : 𝑪𝒂𝒔𝒆𝒚
𝑺𝒕 𝑩𝒓𝒊𝒈𝒊𝒅𝒔 : 𝑬𝒓𝒊𝒏
𝑺𝒕 𝑮𝒂𝒍𝒍𝒔 : 𝑨𝒐𝒊𝒇𝒆
𝑻𝒊𝒓 𝒏𝒂 𝑵𝒐𝒈 : 𝑬𝒍𝒍𝒊𝒆
𝑪𝒓𝒆𝒈𝒈𝒂𝒏 : 𝑬𝒓𝒊𝒏
𝑳𝒂𝒐𝒄𝒉𝒓𝒂 : 𝑱𝒆𝒔𝒔𝒊𝒄𝒂
𝑮𝒐𝒓𝒕 𝒏𝒂 𝑴𝒐𝒏𝒂 : 𝑨𝒃𝒃𝒚
𝑵𝒂𝒐𝒎𝒉 𝑬𝒂𝒏𝒏𝒂 : 𝑨𝒏𝒏𝒊𝒆
𝑩𝒂𝒍𝒍𝒚𝒎𝒆𝒏𝒂 : 𝑨𝒃𝒊
𝑫𝒂𝒗𝒊𝒕𝒕𝒔 : 𝑺𝒐𝒑𝒉𝒊𝒆
𝑪𝒍𝒂𝒏 𝒏𝒂 𝑮𝒂𝒆𝒍 :
𝑱𝒆𝒔𝒔𝒊𝒄𝒂 𝑨𝒍𝒅𝒆𝒓𝒈𝒓𝒐𝒗𝒆 : 𝑳𝒖𝒄𝒚
Quick stepping into 2023 ⚽️
We held a round robin tournament between our three Danderball sites of Avoniel, Shankill and Larne as well as an appearance from the Carrick group who collaborate with our Larne site most weeks! ⚽️
As always, there was friendly competition which saw Shankill run out winners on goal difference before some social refreshments afterwards☕️ With around 30 participants, well done to all involved! 👍🏻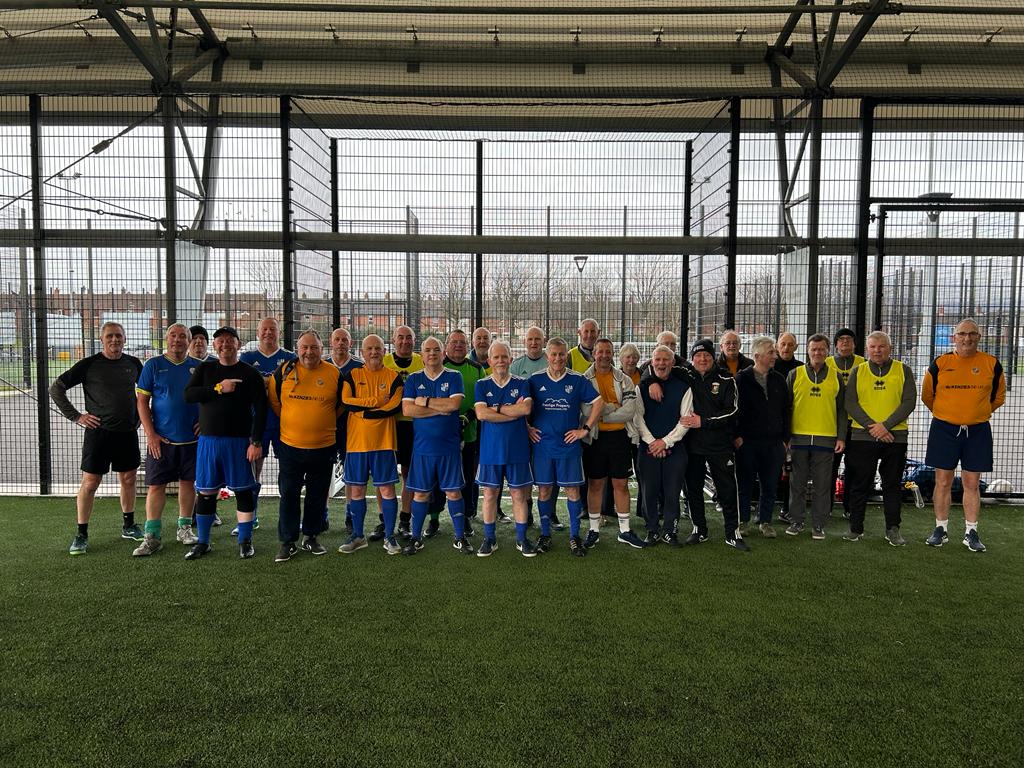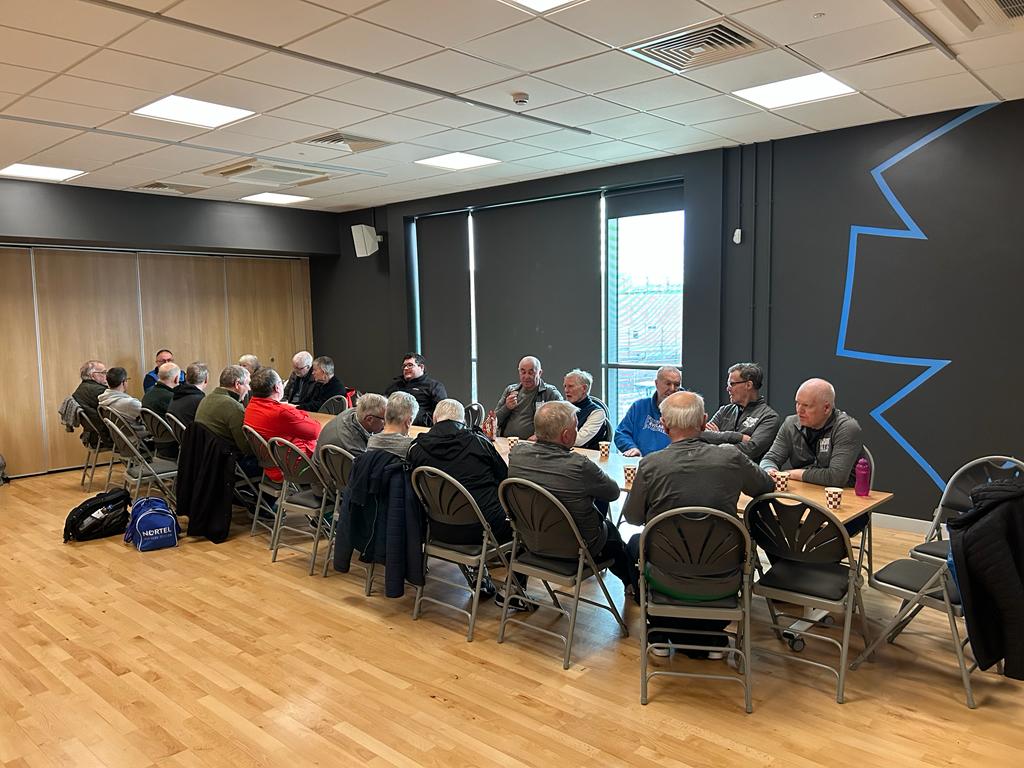 Well done to our SheerSKILL coaches of the future 👏🏼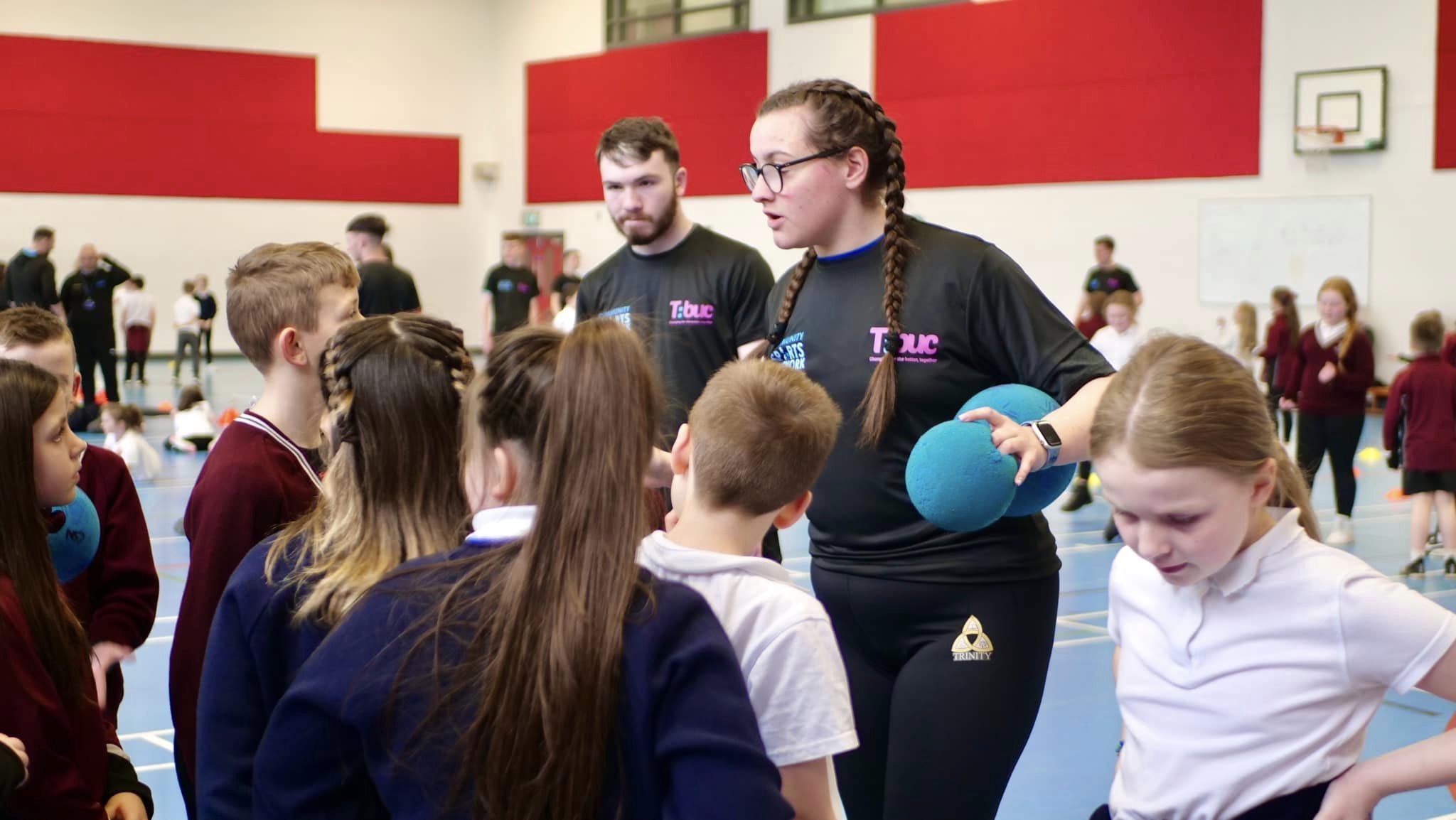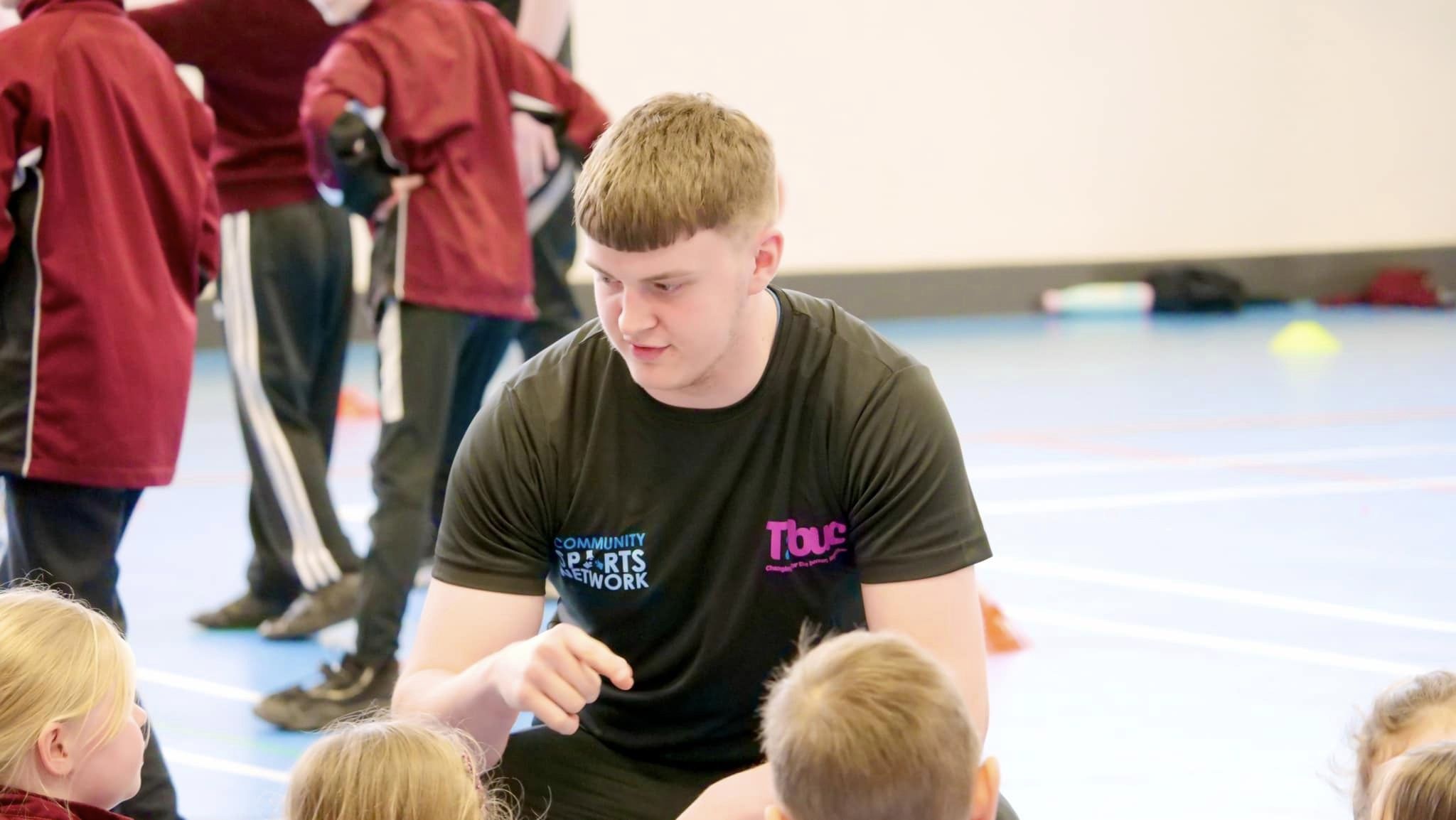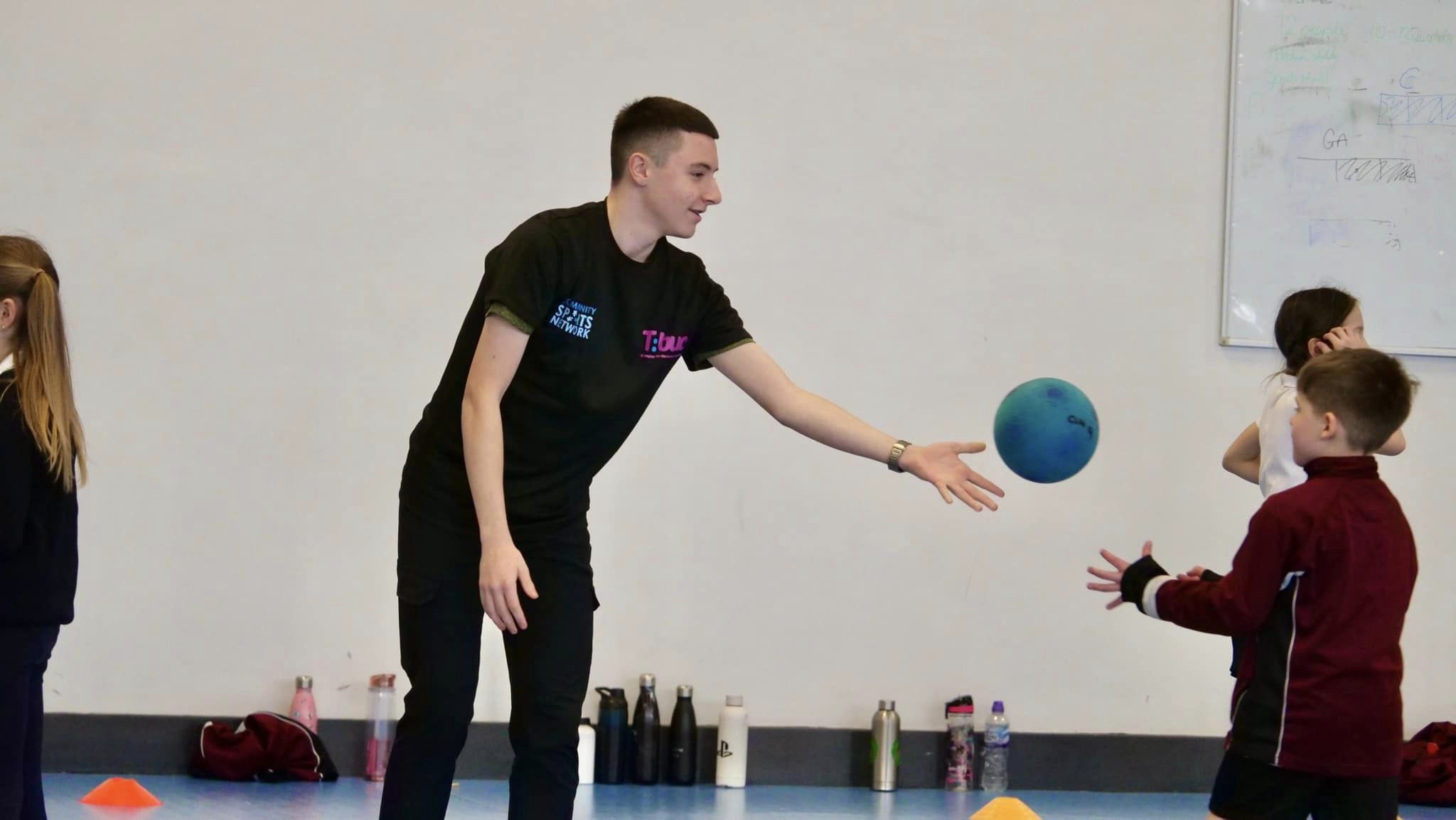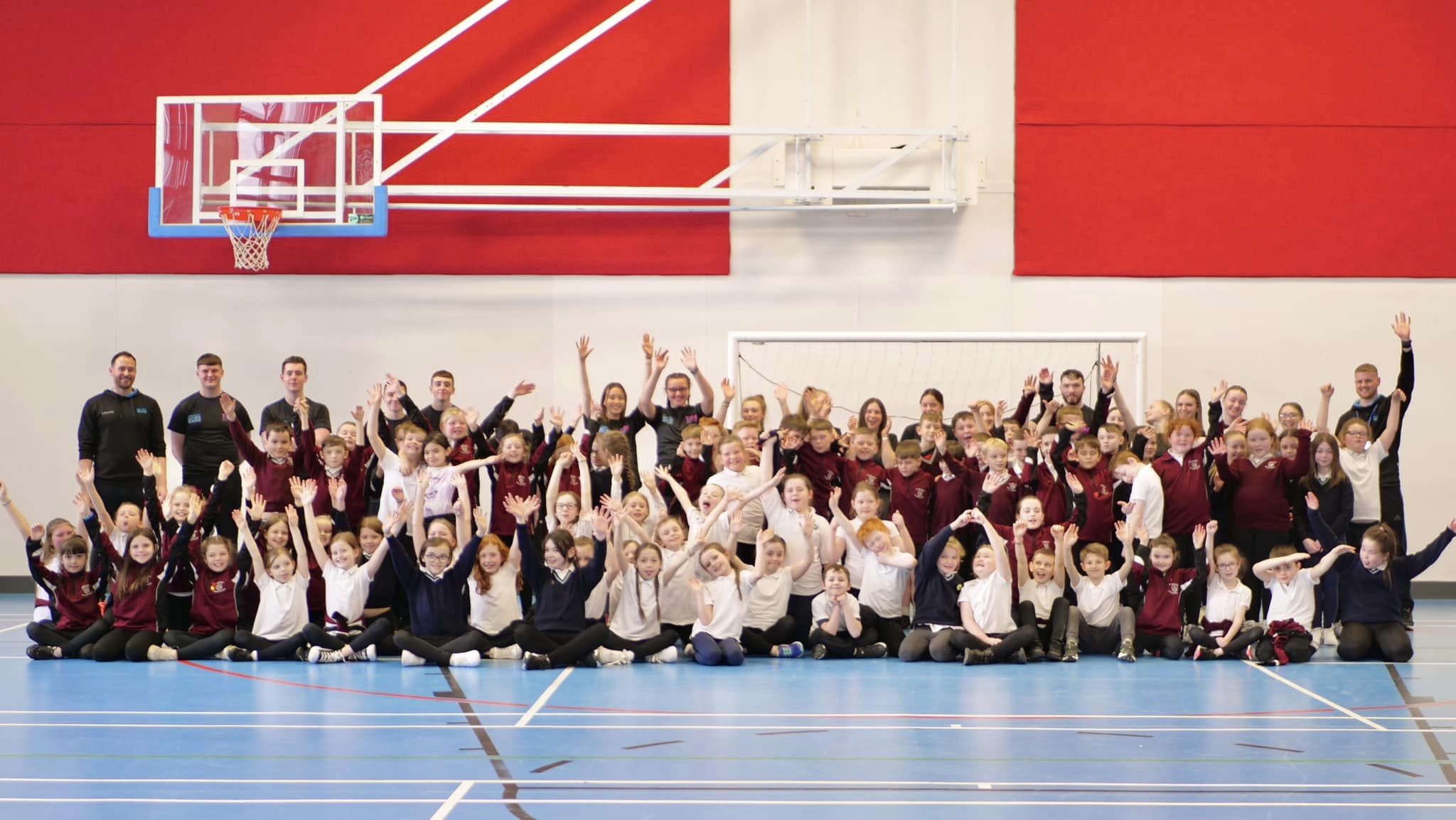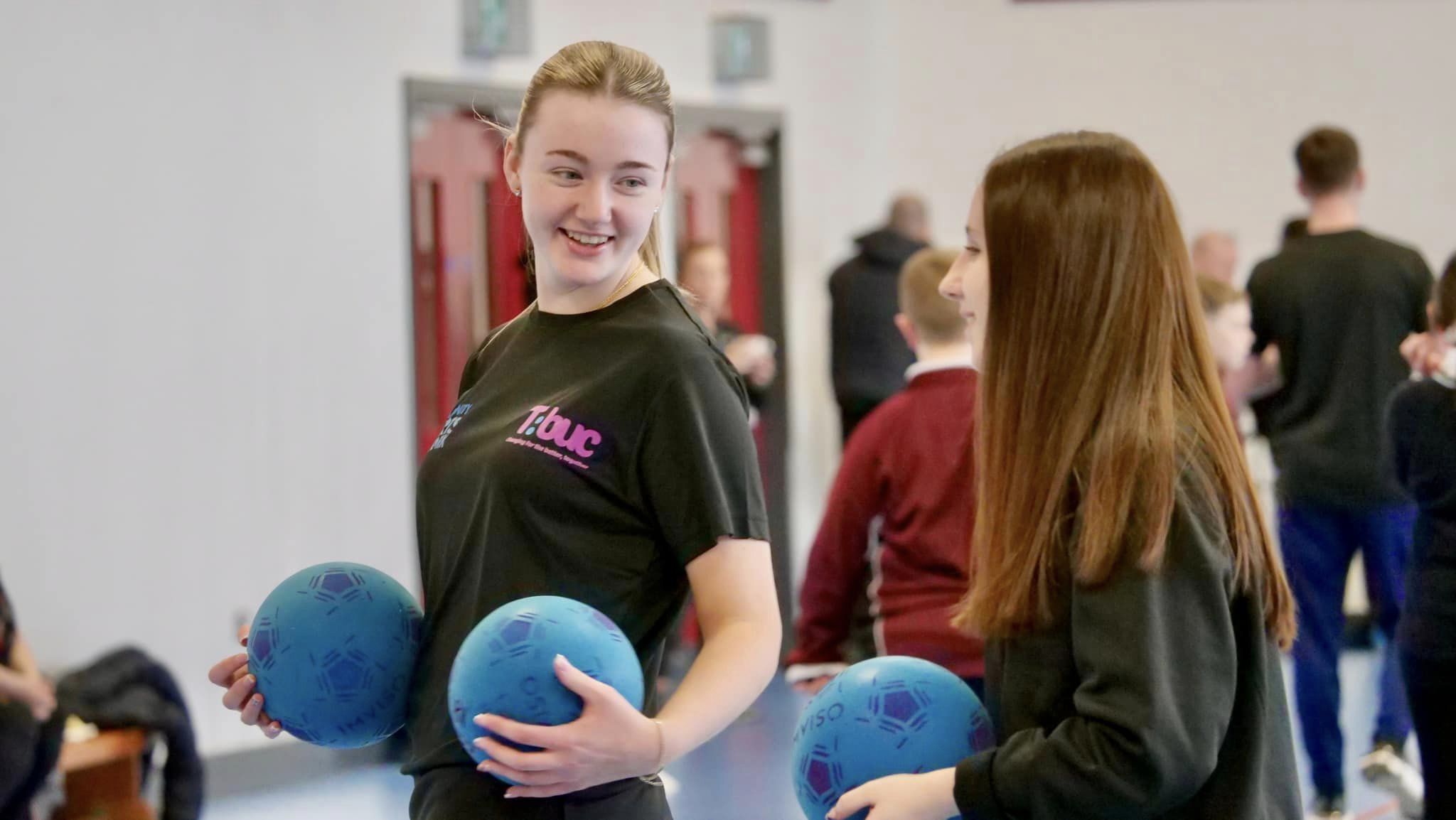 6th year students from Girls Model, Glengormley Integrated College and Trinity hosted a celebration event for the Primary school children of St. Bernard's and Our Lady's, Deanby to finish off their Sport Leaders qualification which they have worked together to achieve over the last number of weeks!
Thanks to Clanmil Housing Association and T:BUC for their support of this programme!
Another busy Autumn and Winter period for Community Sports Network has come to an end as Christmas closes in.
Take a few minutes to enjoy the latest edition of CSN News and find out what we've been up to over the last 3 months!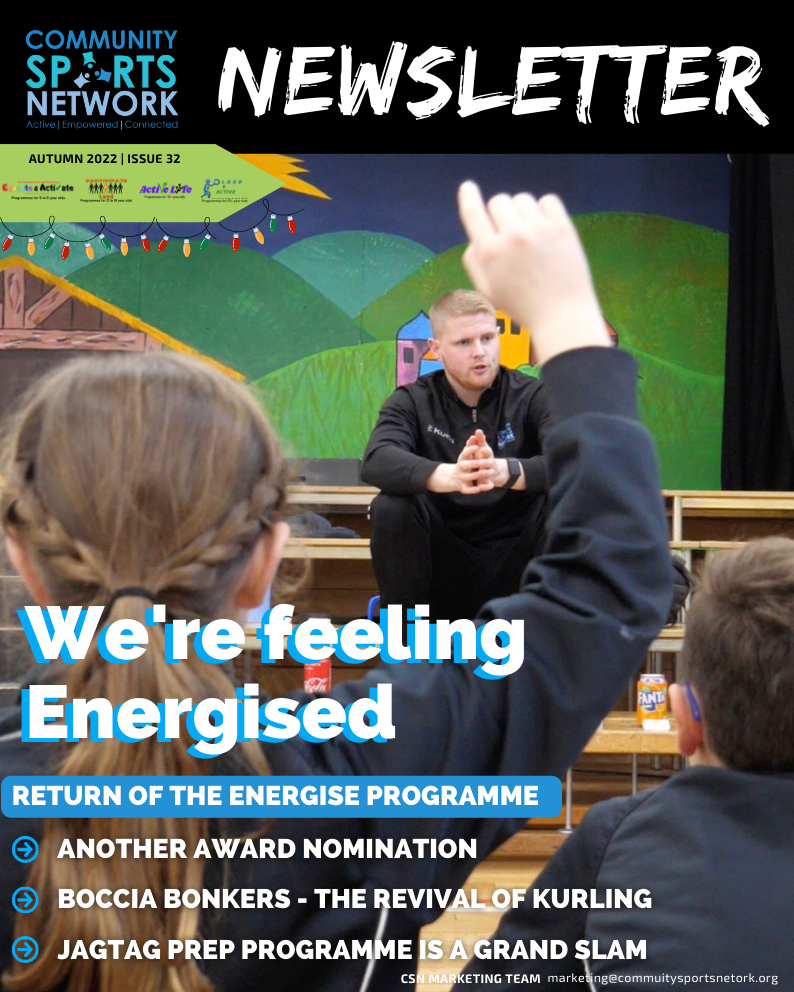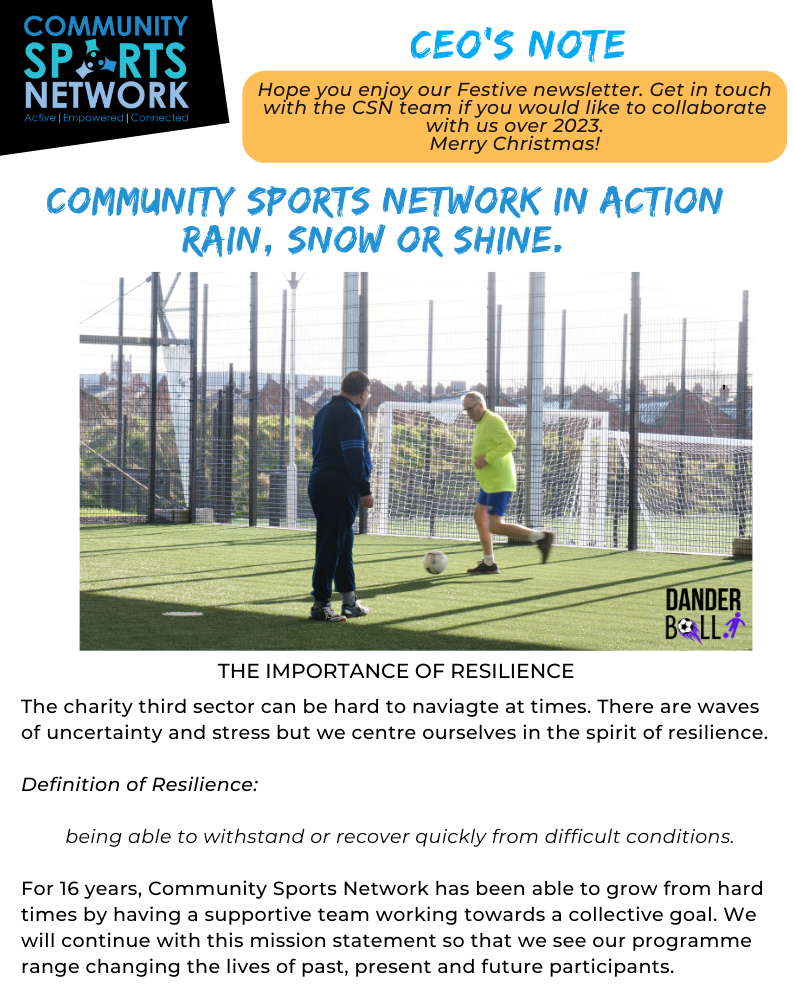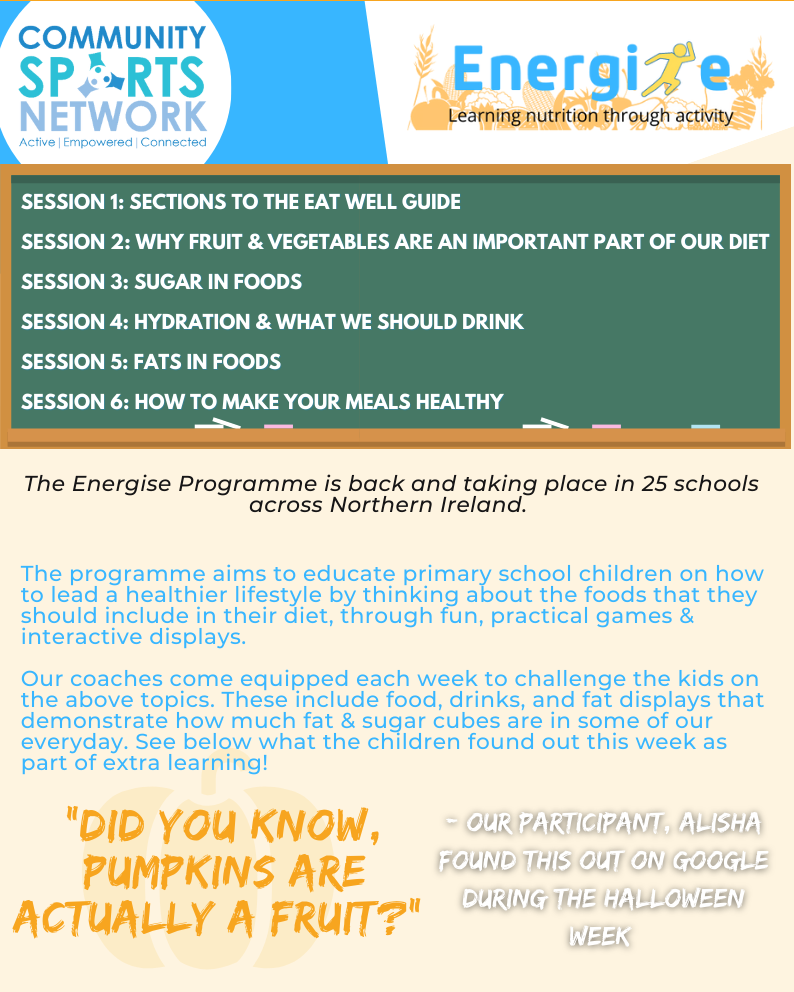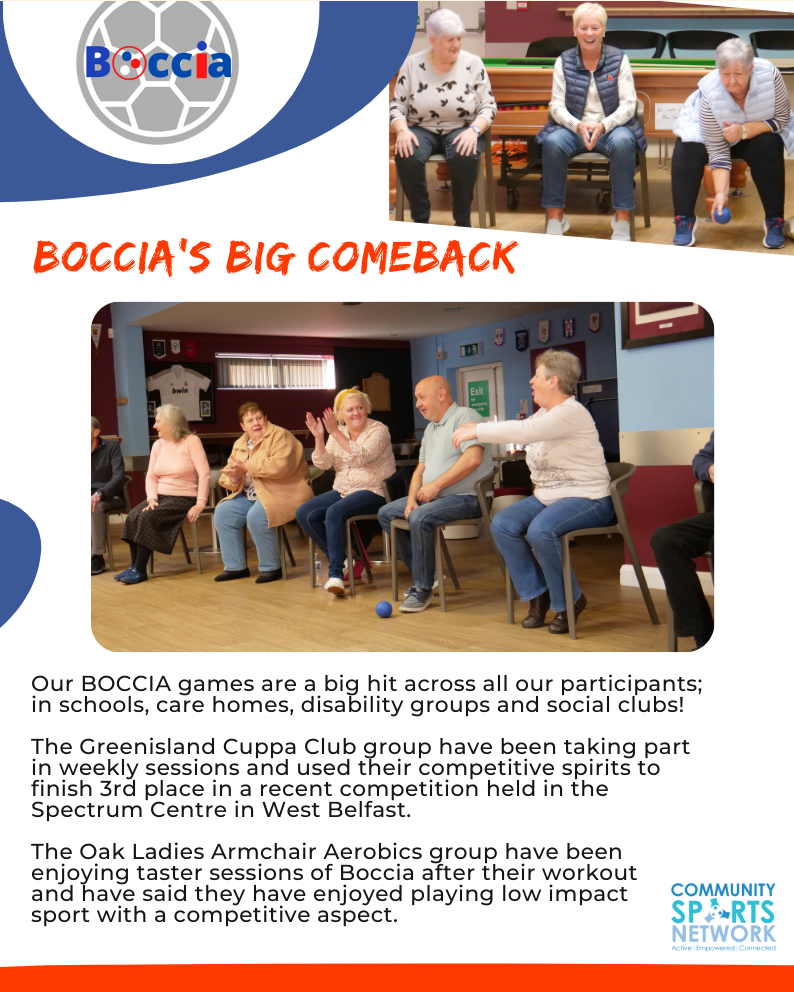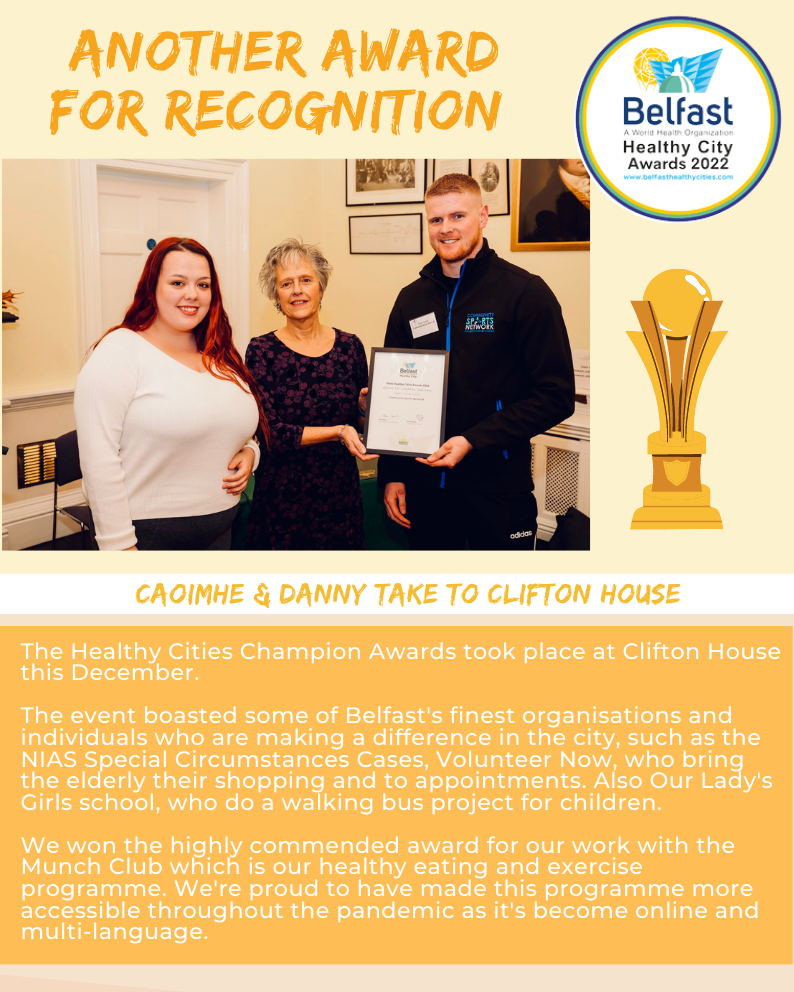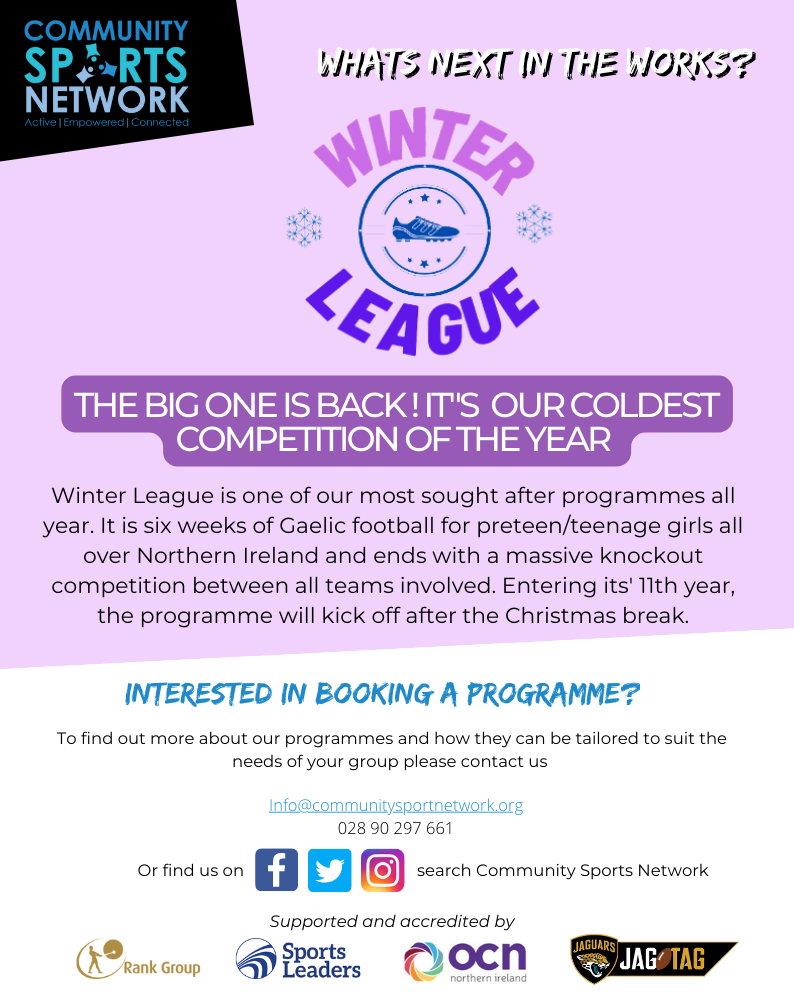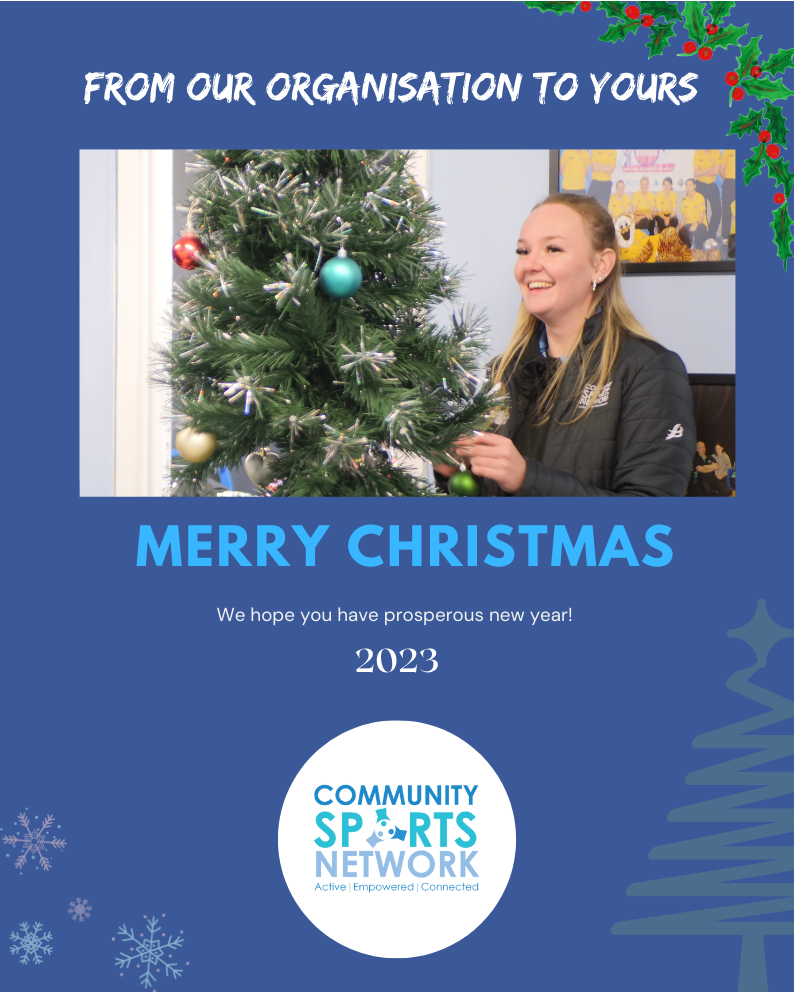 6th year students from Girls Model, Glengormley Integrated College and Trinity hosted a celebration event for the Primary school children of St. Bernard's and Our Lady's, Deanby to finish off their Sport Leaders qualification which they have worked together to achieve over the last number of weeks!
Thanks to Clanmil Housing Association and T:BUC for their support of this programme!
As exclusive delivery partners of JAGTAG in Northern Ireland, Community Sports Network staff and participants have a good luck message for the Jacksonville Jaguars ahead of their showdown in London on Sunday!
#DUUUVAL