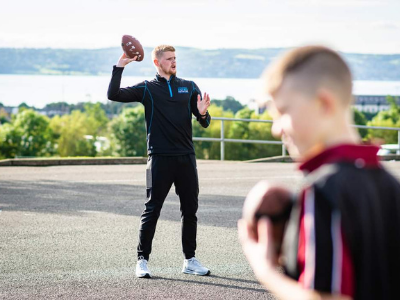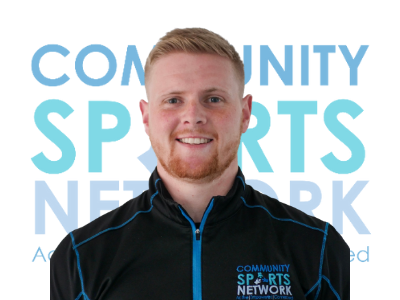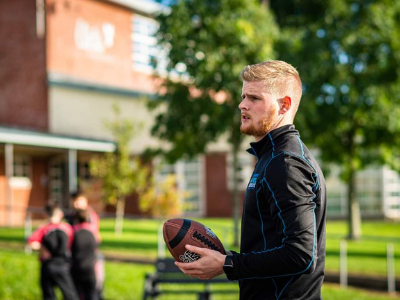 DANNY MAGILL - MARKETING CO-ORDINATOR
How many years have you been a facilitator/media & campaigns Co-Ordinator?
I studied Sports Business Management at Leeds Beckett University for 3 years where I got to go on work placements with big sports marketing organisations such as Intermarketing that co-ordinate all the big media campaigns for the likes of adidas and Manchester United.
As for coaching, I've been a voluntary coach at Carrick Rangers since 2013 and began picking up more experience in different sports since joining Community Sports Network in 2018.
What history do you have in sport?
It's played a massive part in my life. I joined my first local football team, Whitehead Eagles when I was 5 years old and its been in my life ever since! During youth football I played for Larne Youth and Carrick Rangers. At school, I enjoyed playing rugby and got into volleyball. Volleyball was great as it wasn't a sport that would be very popular in Northern Ireland so it was great to be able to compete in national competitions for both indoor and beach volleyball!
I enjoyed 3 interesting years of university football and I think I speak for a lot of my friends from Leeds that say that the friendships they made through football got them through the 3 years of study.
During my time at university I was selected for the England University's national squad and I previously played for Irish League side Carrick Rangers.
I also enjoy playing and watching golf and tennis at recreational level. To be honest I enjoy watching and playing most sports.
How long have you worked at Community Sports Network/BCSDN?
I joined the Community Sports Network team in August 2018.
Best memory from your time at Community Sports Network?
My first Christmas staff party was an entertaining one but in terms of the job, the launch event of our new name from BCSDN to Community Sports Network was a good one. Although there was a lot of pressure to ensure it was a success, it was great to see so many people turn up to witness the positive community work we do and see the plans we have for the future!
Best thing about working at Community Sports Network?

Definitely working with such a range of groups. Although my main role isn't always the coaching side of the job, its great to get out with the guys to help coach and gather stories from all the programmes. All the guys here are massive into their sport so everyone sort of bounces off each other and there's always plenty of banter in the office.

What is your favourite sport?
Football will always be my favourite sport because its the one I follow and play the most however I've definitely got into my golf and tennis a lot more over recent years! I also watch a lot of rugby and have got to a few of the European Champions Cup Finals over the last couple of years.
Favourite Sports Person?

I love the way Roger Federer conducted himself on and off the court in tennis. He's a true gentleman and talks about how his experiences of being angry on the court and throwing rackets etc during his youth years has taught him to be more controlled and calm nowadays.
Staying with tennis, I also love watching Rafa Nadal's matches because of the fighting spirit and 'never say die' attitude he shows on every point!