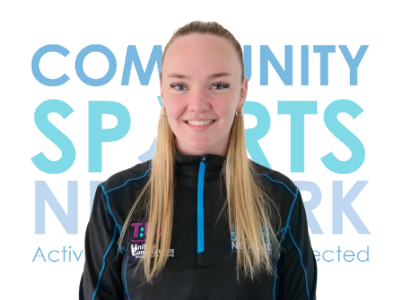 CIARA BROWN - ACTIVE MENTORING INTERNSHIP PROGRAMME
First involvement with CSN?
The first time I was ever involved with CSN was with a cross community SheerSKILL programme.
What you were doing before joining CSN?
I am a full-time university student on my placement year, so I still have final year to go.
Future ambitions, career & personally?
I don't have a particular plan for the future but I do know that I want to have a job that I enjoy and look forward to going to. I also want to be able to bring something to the job to help see improvements and have an impact on pushing to achieve the goals. I want to continue to play Gaelic for my club and County teams for as long as I can.
What history do you have in sport?
I have played Gaelic football since I was 6 years old and I have played on the county panel for 5 years now . Over the years I have won a number of senior championships with club and ulster titles with county as well as getting the opportunity to play in Croke Park. I have also previously played Camogie and netball but I didn't end up taking them to a higher level as I felt they just wasn't for me and Gaelic took up too much time for me.
What is your favourite sport?
It would have to be Gaelic football because all 7 days of my week consist of it lol. It is my favourite thing to do and I have the best memories, experience and friendships because of Gaelic and I would never change it.
Favourite Sports Person?
I have a lot of sports people that I love but most of them are Gaelic football players because the time and effort each player gives just because they love the sport and not because of money. But my two most favourite Sports players are Carla Rowe who plays for Dublin and Vikki Wall who plays for Meath.