So far in Ballyclare, we have linked with Fairview and Ballyclare Primary Schools, Ballyclare Secondary and High Schools, Grange Community House, The Soccer Shed and Sixmilewater Park Run.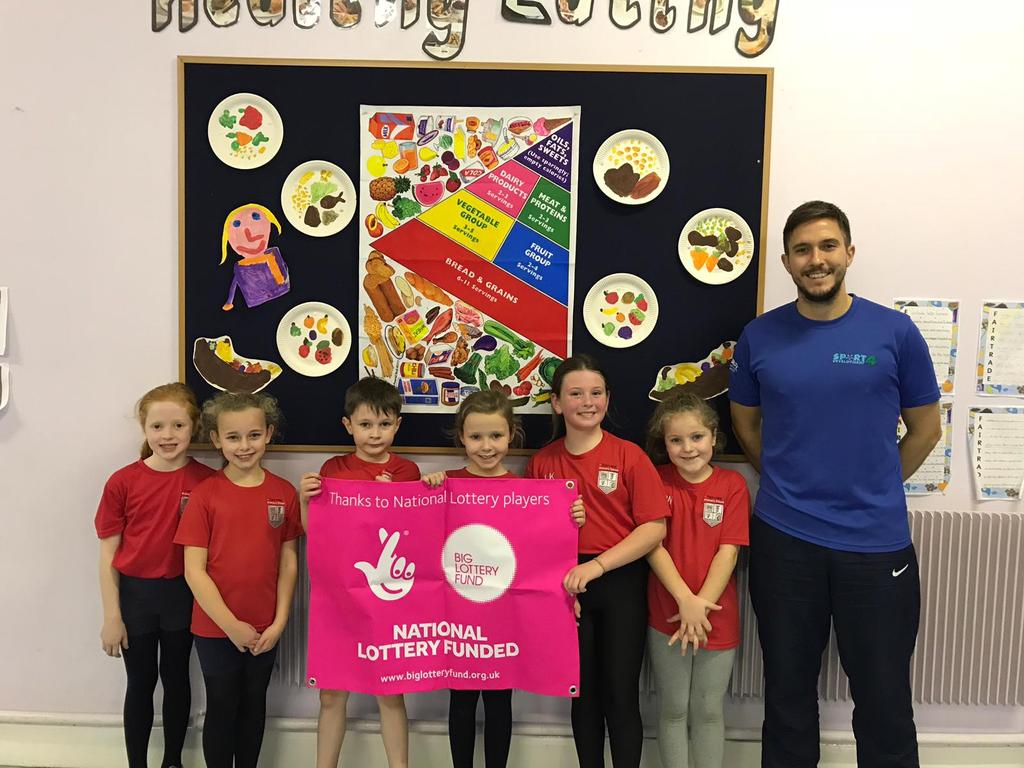 #Participate&Lead
We've been shaping the future generations of young leaders by engaging with the students of Ballyclare High School. Through our SheerSKILL Programme, thirteen pupils aged between 12 and 15 years old have been given the opportunity to further their future coaching and leadership potentials receiving a Dodgeball Leadership, Disability Sport NI and Inclusive Games, Sports Leaders UK Level 1 qualifications. Through their training, the young leaders delivered a sports morning to Ballyclare primary schools.
"We recognise how important it is to up skill young people and hopefully this will also help to develop further links between the schools within the community."
(Miss McClelland, Fairview Primary School)
We've also enjoyed our time in Ballyclare Secondary School where we've delivered boxing and dodgeball sessions during P.E. classes to the younger pupils of the school.
#Educate&Activate:
Fairview and Ballyclare Primary School's have enjoyed our Energise Programme where both Key 1 & 2 have been learning about the foods we eat and the effects they have on our bodies. Every session links a nutritional message with physically active games as a way of getting the kids to stay focused and be active at the same time. The teachers love it as it links curriculum with their P.E. sessions!
"We've been impressed with the knowledge that the children have retained, even weeks after the sessions ended. The activities were pitched at the right level for the children and it was great to see the nutritional messages also being delivered through phyisical games. The resources wre particuarly useful in helping to explain the key messages being taught."
(Miss McClelland, Farview Primary School)
#ActiveLife
We were proud to be involved in the development process in creating the SixMileWater Parkrun in Ballyclare. During one of early Big Lottery Community Fund - Local Action Group Meeting's, the idea was suggested and the ball has been rolling ever sense thanks to Parkrun NI. Having sat on the steering group, it was great to see 490 participants take part on the first Saturday on 20th July.
Why not get your Saturday morning off to an active start?
It takes place every Saturday, 9:30am, Sixmilewater Park, Main Street, Ballyclare, BT39 9EA.
It's FREE to join & open to all!
Register at https://www.parkrun.org.uk/register/
Along with Grange Community House and Athletics NI, we also delivered a 'Walk, Jog, Run' Programme for parents looking to get active while their children were at school. The progamme encouraged parents in the Grange Estate to get out and socialise with other parents by having a chat and going for a walk with their buggies for those with infants.
#Older&Active
Recently, we've expanded our Over 50s Danderball (Walking Football) programme to Ballyclare. After the success of our Lisnasharragh and Shankill sites, we've taken the game to Ballyclare's Sixmile Leisure Centre. The session starts with a warm up to activate the muscles, before moving onto a few passing and shooting drills and at the end we always finish with a match! Danderball is a great way to stay involved in football long after your playing years. Even if you haven't played the game before, the low intensity makes it easy to pick up quickly.
The most important aspect of the programme is the social side that it can bring to peoples routine. Our participants enjoy the 'banter' and friendly competitiveness that it brings as it is something many of them miss from their old playing or work days.
Why not get involved?
(Biweekly) Fridays: 11am-12pm
The Soccer Shed, 51 Green Rd, Ballyclare, BT39 9PH
Email: johnnymcc@communitysportsnetwork.org for more details