In the small rural town of Armoy, we've linked with the Armoy Over 55's Club, St. Olcan's & Armoy Primary School, Ballycastle and Cross & Passion High School as well as Glen Rovers GAC, Girls Brigade and Naomh Padraig GAC.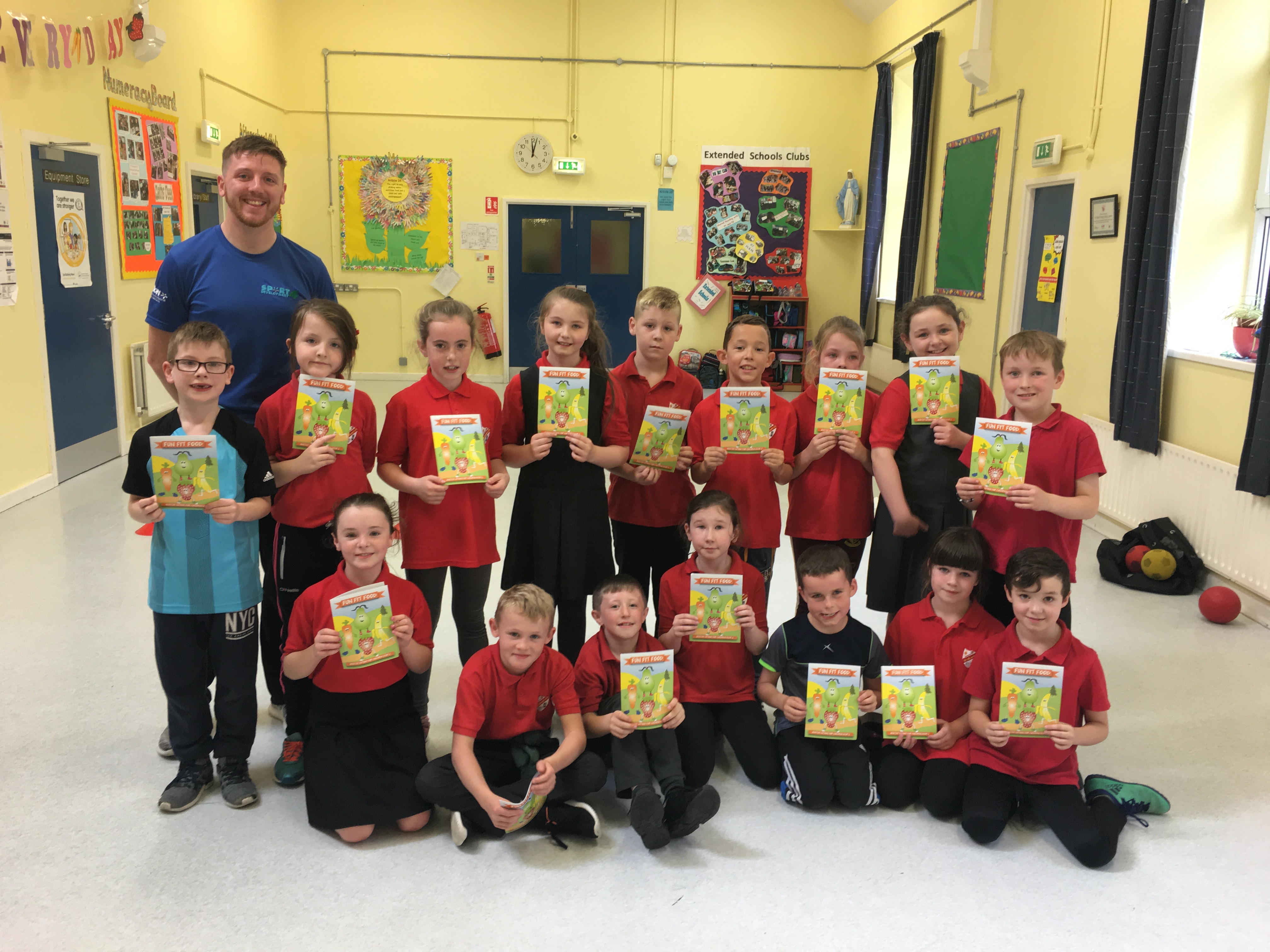 #Older&Active
Starting with a cup of tea and a pleasant chat we move to the general activity for the day. This starts with gentle mobility exercises followed by either a game of Boccia or New Age Kurling. This programme has been a great way for these women to engage with each other and help to prevent social isolation.
"I've enjoyed being with other people and having the 'craic' that goes on! It's good to see people who normally don't get out, participating!"
(Nora, Armoy Senior Group)
#Participate&Lead:
In Ballycastle High and Cross and Passion college, we have delivered our Young Leaders programme where the pupils have gained a number of qualifications including Disability Inclusion, Cricket, Dodgeball and Sports Leaders Level 1.
Upon completion of the programme, the young leaders designed and delivered a celebratory event in Ballycastle High School for 40 pupils from Armoy's two primary schools to gain on hand experience of coaching.
A number of our Young Leaders helped out at the local summer schemes within the area and continue to coach at their clubs and community groups!
#Educate&Activate:
We've been very busy in the village's two primary schools. The Primary 6 and 7 pupils have taken part in our Primary School Leaders  programme that has provided them with skills in leadership but more importantly it has helped to develop their confidence and self belief. As with all of our #S4D Hubs, we've delivered our Energise Programme to a number of the classes. This programme links learning through activity, specifically focusing on the importance of nutritional awareness!