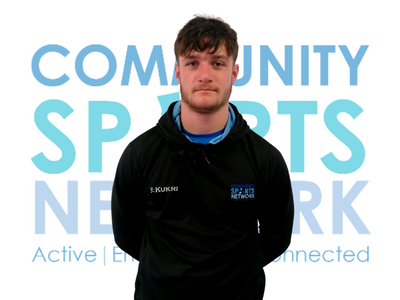 BEN McCONNNELL - RANK 'TIME TO SHINE' INTERN
First involvement with CSN?
Before joining CSN I was studying for A levels in Business Studies, Technology and Design, and a level 3 diploma in Sports Studies and Coaching, whilst also working part time.
What you were doing before joining CSN?
I am a full-time university student on my placement year, so I still have final year to go.
Future ambitions, career & personally?
In the future I would like to either go down the military route, being an engineer or PT in the army, or go into youth work.
What history do you have in sport?
I have been heavily involved in sports throughout my life. I've played rugby since I was 4 years old for my local club, ACF, and school. Rugby gave me many opportunities to go across the water to participate in tournaments and other events. As well as rugby, I have always shown a keen interest in athletics, cross country and more recently weight training and boxing, which always gives me something to focus on and better myself.
What is your favourite sport?
My favourite sport has always been rugby, although I have enjoyed lifting weights more recently.
Favourite Sports Person?
It would definitely have to be Brian O'Driscoll as I grew up watching him on TV from a young age, being one of the best centres to ever play for Ireland.